Vignette Lets Android Photogs Get Their Art On
By Patrick Nelson
Jan 27, 2012 5:00 AM PT

Vignette, an app from neilandtheresa, is available for US$3.99 at the Android Market. Vignette differentiates itself from other Android-based camera apps by adding cross-process, tilt-shift, double exposure and other sophisticated effects like infrared, as opposed to the general toy camera and retro effects commonly found. The paid version of Vignette adds full resolution to the mix.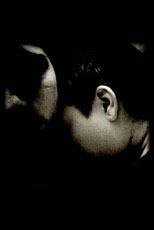 I had been using the free version for some months and loved the app, but was disappointed with the resolution delivered, when I discovered that you had to buy the full version to utilize the full resolution of your phone. The full version has exceeded my expectations, and I'm using it all the time right now.
What is it?
Vignette provides film and camera effects for Android phones. Where classically, effects have been created with the camera's physical lens, paper, and manipulation of the chemicals during printing, Vignette uses the camera's processor to create all effects. Consequently effects can be added after the image is captured.
Filter Options
Among the available filters: a normal film effect; Vignette, which focuses attention on the center of the frame; Portra, which smoothes skin tones on portrait subjects; Velvia, a vivid nature color filter; and Ilford, which replicates the classic paper.
There's also a set of toy camera and vintage filters to experiment with, which provide limited entertainment value. They include SX-70 to replicate an old instant camera. A basic cross-process is found in the Vintage filter set, although deeper drilling will give you more elaborate cross-processing.
The Color Highlight set includes London, a contrast-led black, white and red mix; and Paris a black, white and blue-green mix. Both evoke their namesake cities.
Color Swap allows for swapping without affecting other colors. For example, you can swap red and blue without affecting green. You can also rotate hues. Tinted monochrome effects include Platinotype, which creates bright, smooth tones with subtle colors. There are also gimmicky effects like Night Vision.
Lens effects include tilt shifting, which lets you defocus areas of the frame. Cinematic effects include 1930s-style red and cyan Technicolor.
Customization Effects
All of the filters can be customized with effects including extra vignette, film grain, underexpose and so on.
More bleak! Although I have played around with the more gimmicky filters like Night Vision, the app really came into its own for me with Infrared, which let me create high-contrast surreal and bleak landscapes. Think Dickens.
Also, Fake HDR did a reasonable job recreating High Dynamic Range imaging, which raises local contrast while lowering global contrast -- until I gave in and purchased the dedicated, and now must-have HDR Camera+ ( Almalence) on sale now at US$0.99 in the Android Market.
These, and effects like tilt shifting, are fabulous tools to have in a camera, and if you're used to a basic cheapo Single Lens Reflex (SLR) camera, or point and shoot, you'll gain some benefit. Nikon, Canon, et al., if you're listening, bring on the customizable Android-powered dedicated SLR cameras. What are you waiting for?
Custom-Effect Widgets
I've created custom effects that I want and generated Widget buttons on the phone's home screen. This allows for fast capturing without fiddling around with the somewhat unintuitive interface in Vignette, and having to create custom settings each time I want to take a shot.
In fact, I knocked off half-a-star because of the poor UI, which has multiple areas to change settings. For example, JPEG file settings has a different UI from Effects. It would be faster if every setting function could be in one menu.
One useful Widget I created was a combination "No effect" and "Superfine" image quality coupled with full "8.0" mega pixel resolution. Launching the app with this widget ensures that if I want to grab a quick shot, I can, knowing I'm capturing at optimum quality. I can then add effects and filters later.
Other things you can do include post-processing images from classic glass-lens cameras by importing the file and then adding filters.
In Conclusion
I don't want to sound too flippant -- this is a serious tool -- but the paid version of Vignette is a killer Android app and makes for instant arty photography.
It, along with HDR Camera+, which I've also been using, are must-haves for anyone interested in creating art photographs on the go with an Android phone or tablet.

---