Yandex Asks Russian Authorities to Drop the Hammer on Google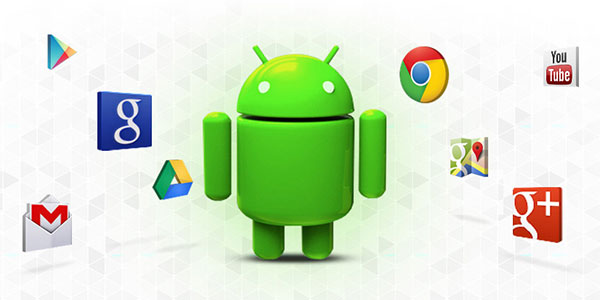 Yandex has asked Russia's antitrust authorities to look into whether Google is breaking the country's laws by not allowing preinstallation of third-party services on Android devices.
Three smartphone vendors told Yandex last year that they couldn't install its search engine as the default on Android devices, the company claimed.
Yandex is seeking to have the Android OS unbundled from Google Search and other end-user services.
The EU began looking into this issue last year.
"What goes around comes around," said Rob Enderle, principal analyst at the Enderle Group. "The EU focus on Microsoft -- which got the EU looking at U.S. technology companies in the first place -- was partially funded by Google."
The Europeans forced Microsoft to unbundle Internet Explorer from the Windows OS, and Google "is likely looking at a similar set of ... results if they don't figure out a different path," Enderle told the E-Commerce Times.
Google did not respond to our request to comment for this story.
My, Me, Mine
Google's mobile application distribution agreement, or MADA, requires device manufacturers to install all apps Google specifies, in designated prominent positions, and to set those apps as a default. Those requirements must be met if manufacturers want to offer key mobile apps such as Google Search, Google Maps and YouTube.
In September, Google increased the number of its apps to be preinstalled on Android devices to 20.
Full of Sound and Fury...
Yandex might just be overstating its case.
While there are certified Android devices whose manufacturers have to accept Google's MADA, "Android is also an open source project, and anyone could go take that AOSP code and create their own configuration and defaults and their own user experience and offer it as their own solution," said Jeff Orr, a senior practice director at ABI Research.
"A lot of the devices coming out of China, and Amazon with Kindle Fire tablets and its Fire phones, all use AOSP implementations," Orr told the E-Commerce Times. "You can deliver those solutions but won't have the Google Play store."
Yandex has its own app store, although it has about 10,000 apps compared to the 1.4 million apps on Google Play, by Statista's count.
Also, Yandex is the default for Firefox in Russia, Orr pointed out.
Control of the Market
Yandex could be trying to maintain dominance of the Russian market.
Google is gaining market share at Yandex's expense, Morgan Stanley reported in December.
However, Morgan Stanley counts all visitors to Russian websites, regardless of origin; some argue that only visitors from within Russia should be included.
Yandex gained a bit of market share this month while Google slipped a tad, according to LiveInternet.
"There's definitely opportunity for competition within the Russian market for local content and application developers, and search capabilities will be a key driver for these businesses," ABI's Orr observed.
Dirty Deeds Done Dirt Cheap?
There may be more to Yandex's complaint than meets the eye.
Google apparently is closing its engineering office in Russia due to recently passed laws requiring foreign firms to store Russian users' data on local servers.
Meanwhile, the Russian authorities now require bloggers with more than 3,000 followers to register their personal information with the government.
"Media companies are having a particularly difficult time in Russia right now, and it's clear the Russian government is working to go back to a time where they control what Russians read and watch," Enderle remarked. "This suggests a similar pattern to what we saw in China where Google was eventually forced to exit that market."
Mobile devices "have become integral to most marketing economies ... and, through that, a vehicle to communicate with the user," Orr said. "If a central government has particular projects it's trying to promote and communicate to its citizens, then perceived external organizations such as Google or Yahoo would be seen as an obstacle to accomplishing that."

---