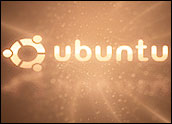 Less than a month after IBM and Canonical launched a Microsoft-free desktop software suite for computer users in Africa, the companies announced Tuesday that they are now offering a similar solution to U.S. companies as well.
The cloud- and Linux-based desktop package includes IBM productivity and collaboration software and is designed for use on a company's existing fleet of PCs, thin clients or even netbooks.
Arriving just before widespread migrations to Windows 7 begin, the IBM Client for Smart Work package could help organizations save as much as 50 percent per seat on software costs compared to a Microsoft-based desktop solution, the companies claimed.
It could also reduce or eliminate the costs of any hardware upgrades required for a switch to Windows 7, they added.
Including hardware costs, a migration to Windows 7 could be as high as US$2,000 per user, noted the companies, citing independent market estimates.
'Microsoft-Free' Effort
"If a company is a 'Windows shop,' at some point it will need to evaluate the significant costs of migrating its base to Microsoft's next desktop," said Bob Picciano, general manager for IBM Lotus software. "American businesses have asked for a compelling alternative that can help them free up PC expenses to use for more strategic collaboration and business transformation projects."
The IBM Client for Smart Work package was launched late last month in Africa as part of the company's "Microsoft-free" partnership with Canonical, Novell and Red Hat.
Though the solution was initially designed for emerging markets, it sparked widespread calls for a similar offering in the United States.
A Different Focus
The African package was geared primarily for government entities and educational groups and focused mostly on the netbook and "working around the connectivity issues" prevalent in African nations, IBM spokesperson Colleen Haikes told LinuxInsider.
The U.S. version, on the other hand, focuses more on "the kinds of alternate desktops that businesses and organizations here need," she explained.
The new U.S.-focused package can be embedded in business processes and is compatible with SOA-based IT environments, IBM said.
Ubuntu and Lotus
The U.S. solution incorporates several open standards-based components:
Canonical's Ubuntu open platform for netbooks, laptops, desktops and servers;
word processing, spreadsheets and presentations from IBM Lotus Symphony, which is a free-of-charge download on the Web;
email from IBM Lotus Notes or the cloud-based LotusLive iNotes launched earlier this month, which is priced starting at $3 per user per month; and
cloud-based social networking and collaboration tools from LotusLive.com, priced starting at $10 per user per month.
Because the package is based on Eclipse, Linux and open Web standards, it can integrate with any third-party software, giving companies the freedom to use technologies of their choice, extend their functions and preserve existing investments, IBM and Canonical said.
A Variety of Partners
U.S. customers can purchase the package from IBM business partners such as Canonical, CSS, Compariv, Mainline, Midas Networks, Red Hat, Virtual Bridges and ZSL.
IBM is also targeting the education market by collaborating with university faculty through the IBM Academic Initiative, it said.
Pricing varies depending on configuration and support requirements.
An Open Future
IBM developed the package based on client feedback and surveys, including a commissioned study conducted by IT analyst firm Freeform Dynamics, which showed that Linux desktops are easier to implement than IT staff expect if they target the right groups of users.
"Instead of positioning the IBM Client as a 'drop-in' replacement for the status-quo desktop, IBM is looking to create something better — focused on usability, openness and security with a path to cloud computing — in market segments that make sense," said Bob Sutor, vice president of Linux and open source for IBM Software.
"Linux as the basis of the desktop is a pragmatic choice and gives a nod to the likely future of the desktop as being open and often virtualized," he added.
'Universal Applicability'
"It's interesting that this was conceived for the emerging markets, but based on customer interest and input, they're rolling it out to corporate America," Jay Lyman, analyst for enterprise software with the 451 Group, told LinuxInsider.
"I also think it's interesting they are taking a somewhat different approach: Instead of trying to promote a Windows replacement drop-in," he noted, "they are pitching this Linux and other open source software for targeted corporate users who can take advantage of open source software's flexibility and their own skills to better support themselves — something that is a consistent side benefit of open sourcesoftware."
With timing clearly directed at Windows 7 and the "accompanying uncertainty about the way forward for enterprises and their many PCs, this offering takes advantage of Linux and Ubuntu's universal applicability and consistency across servers, desktops, notebooks and netbooks," Lyman added. "It could also be key as we see cloud computing impact corporate PCs and networks."