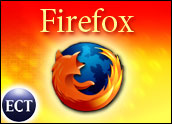 Although Internet Explorer still dominates the browser market, there are some rumblings of change being heard, especially as browsers like Mozilla and Opera find more widespread use.
The latest browser to garner attention has been Firefox, a product of the Mozilla Foundation. The group has updated the standalone browser with a 1.0 preview release that includes RSS feeds in the form of bookmark folders, a new Find toolbar and better Internet Explorer compatibility.
Despite recent critical vulnerabilities that were discovered by security firm Secunia, Firefox is being heavily promoted by Mozilla, and is seeing some success. Within its first five hours of availability, Firefox 1.0 was downloaded more than 100,000 times.
Gartner analyst David Smith told LinuxInsider that a few years ago, it seemed that Internet Explorer could not be toppled. However, times change.
"There's definitely more interest in alternatives to IE," he said. "You can attribute that to the security problems that keep coming up with that browser."
Just Browsing
Although IE still dominates, with more than 90 percent of the market, there are indications that other browsers, especially Firefox, are making some headway.
Technology maven Jason Calacanis noted that he recently did some log file reports for tech site Engadget.com. and found that the site's audience put Firefox in the number two spot, with 18 percent using that browser and 53 percent using IE.
Following Firefox were Safari, Mozilla, Opera and Netscape, according to Calacanis.
Although Engadget's audience is not representative of overall browser use across the Internet, Calacanis did note that it might be indicative of future trends.
"If our audience is the vanguard," he wrote, "I'm wondering if these stats are going to become the norm in another year or two."
Reality Check?
As much as Web loggers and some Slashdot.org readers hope to see IE get displaced, some analysts believe their optimism is unfounded. Yankee Group analyst Tony White said that statistics showing significant decline for IE are "bogus and insanely wrong."
"Some browsers have been doing better, but IE isn't suffering in terms of adoption," he said.
The difficulty in getting wider use for alternative browsers is in distribution, White noted. There is no doubt that Microsoft has ample distribution powers, and will therefore have the largest chunk of the market.
White added that some interest has been shown in Apple's Safari, but only because Apple has been so aggressive in distributing the browser.
In general, though, White thinks that claims of IE's impending death have been greatly exaggerated.
"There are people who have a vested interest in seeing browsers like Firefox succeed, so they put out these wild claims about IE," he said. "They hope that just by putting out this information, it'll get attention and they'll start a trend. But it's not going to happen."
Feeling Vulnerable
Gartner's Smith noted that many of those who switch from dominant browser IE do so because of security concerns. "People perceive that there won't be problems with browsers like Firefox or Mozilla."
But alternative browser developers will have to do more work to make sure that perception becomes reality in the future.
In July, the Mozilla Foundation had to issue a patch for a security vulnerability that was discovered in the organization's Application Suite, as well as its Firefox browser and Thunderbird e-mail client. The flaw, a shell exploit, could allow attackers to run programs on Windows XP.
For Firefox to gain more traction with users, developers will have to be cognizant of security issues, said Thomas Kristensen, Secunia CTO. The company recently issued advisories about Mozilla and Firefox, warning of flaws that could be exploited to conduct cross-site scripting attacks, and allow for access and modification to a user's system.
"Users tend to trust their browsers," Kristensen told LinuxInsider. "Developers have to be aware of that, and expose flaws as soon as they see them. That goes for all browsers, as we've seen."