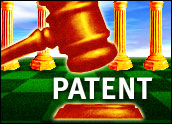 It's been an eventful year already here in the Linux blogosphere, but it seems fair to say few events have drawn as much attention as the Oracle v. Google trial.
Bloggers have been discussing it for weeks already, of course, but developments last week brought forth nothing less than dancing in the streets of the Linux blogosphere.
"Google's Android operating system does not infringe Oracle's Java patents, a jury in San Francisco found" last Wednesday. That was soon followed by reports that most jurors had in fact been on Google's side.
It wasn't long before the decision was called a "near disaster" for Oracle.
Put "disaster" and "Oracle" together in the same sentence, and you're bound to please more than a few Linux advocates. Last week's news was no exception.
'A Waste of Time'
"Oracle is being punished for wasting so much of the world's time with their idle threats and claims that others are evil," opined blogger Robert Pogson, for example. "Software patents have wasted $billions so far and the copyright violation was insignificant.
"Certainly Google did not copy much of Java, if any, and the APIs were released under the GPL anyway if the world was welcome to write Java software," Pogson added. "How do you do that without the APIs?"
The same law firm "that ran SCOG v world ran Oracle v Google with similar techniques and similar results," Pogson observed. "It's time people quit hiring BSF. It's time courts slapped them for vindictive litigation. Thank goodness Alsup would not let BSF have their way all the time."
In short, "it's time courts recognized that software patents are a waste of time," Pogson concluded.
'I Am Still Holding My Breath'
"This is great news for Android, and probably means that there is no longer any threat to their use of Java," Google+ blogger Kevin O'Brien agreed.
At the same time, though, "I would not pop the champagne corks just yet, since there is still the issue of whether APIs can be copyrighted," O'Brien cautioned. "If Oracle can successfully assert copyright on them, that could disrupt the entire tech industry," he pointed out. "So I am still holding my breath just a little."
Indeed, "I am glad they lost, but I hope they lose on the API issue as well and I hope they appeal it all the way to the supreme court so that we never have to deal with this stupidity again," concurred consultant and Slashdot blogger Gerhard Mack.
'The Writing Is on the Wall'
Similarly: "I was ecstatic to see the verdict regarding Oracle's patent violation claims," offered Google+ blogger Linux Rants.
"While there is still some question about the copyright, I think the writing is on the wall for Oracle," Linux Rants added. "This attempt to get free money on the back of someone else's work has badly failed.
"Hopefully this will carry over to some other patent trolling corporations, like Microsoft and Apple, and we'll see them sent packing in other ongoing patent litigation," he added.
'It Will Have Bigger Implications'
The news wasn't surprising, but it will have bigger implications, Slashdot blogger hairyfeet suggested.
Specifically, "do not buy a FOSS business unless you actually WANT to be in the FOSS business!" he said. "Because once the cat has been let out of the bag, one simply can't put the cat back in; once the code is out there, it is out there."
Hairyfeet couldn't understand why Oracle would care one way or another, he told Linux Girl.
'One Rich A** Called Larry Ellison'
"I thought the whole point of buying Sun was to give them a full stack solution, not to be trolling," he explained.
"As we have seen with Apple, controlling the entire stack is appealing; an Oracle OS running oracle DB on an Oracle server with chips designed for Oracle to maximize throughput? Sounds like a winner," he added. "So I really never understood what the point was — the people who buy Oracle DB aren't gonna suddenly jump to Google apps, so why bother?
"It just shows that whole 'One Rich A** Called Larry Ellison' may not be far off base," hairyfeet concluded.
'This Is Good News'
Last but not least, "this is good news," enthused Chris Travers, a Slashdot blogger who works on the LedgerSMB project.
"Patents pose different issues than copyrights, and I don't see how APIs can be exempt there," Travers said. "Of course, API copyright issues are still before the judge, and that's really the most important issue for the industry."
Such issues are important "because they deeply affect questions such as when copyright permission is required, for example, when linking to a library, or when emulating another piece of software," he explained. "This issue is important in determining all sorts of things, such as the scope of the GPL licenses, the questions of whether software like Wine is permissible under copyright law, etc."
Finally, "the question of fair use is not off the table, given that both sides have been urged to brief the court on Sony v. Connectix," Travers noted. "That case centered around whether reverse engineering and reverse compilation was fair use, and concluded it was."