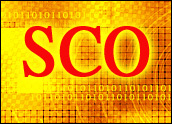 Unix software firm SCO Groupannounced a corporate restructuring plan Monday to sever ties withCEO Darl McBride and reduced the company's workforce. The restructuring wasdesigned by the firm's Chapter 11 bankruptcy trustee, Edward Cahn.
These moves and other corporate adjustments will help the companycontinue its longstanding court battle against IBM, Novell and othersfor allegedly failing to pay licensing fees associated with their useof the open source Linux operating system, according to companyofficials.
SCO officials remained tight-lipped Tuesday, relying only on a series ofstatements posted on its Web site to reveal the latest corporateactions and the status of its Chapter 11 restructuring.
Chapter 11 court-appointed trustee Edward Cahn conducted an analysisof the company's operations and cost structure prior to initiating therestructuring plan, according to SCO.
"We saw a pretty broad reaction to terminating McBride. His name issynonymous with the legal fight," Jay Lyman, analyst with the 451Group, told LinuxInsider.
Plan Details
By the end of next month, SCO officials expect to finalizedetails of Cahn's plan and reach a cash flow break-even point for coreoperations.
SCO officials eliminated McBride's CEO post along with that of thepresident's post. In addition, company officials described as "amodest reduction in SCO's workforce" as a contributing factor inachieving savings.
The current management team comprised of Chief Operating Officer JeffHunsaker, Chief Financial Officer Ken Nielsen and General Counsel RyanTibbitts will remain in those posts to work with the Chapter 11trustee to implement the restructuring plan and move the intellectualproperty litigation forward with Boies, Schiller & Flexner.
The goal is to emerge from Chapter 11 bankruptcy.
Raising Capital
Another key, if not controversial, component of the restructuring planis to raise more funds and sell non-core assets to bolster workingcapital. This will allow the trustee to preserve cash and the value ofthe business while enabling the SCO to proceed with asset sales,pursue litigation against former customers IBM, Novell and others andto continue supporting SCO's loyal UNIX customer base, according toSCO officials.
"These actions, while difficult, are essential to SCO becoming a moreagile and efficient company, not just for this year, but for years tocome," said COO Jeff Hunsaker.
Questionable Quest
SCO's decision to sell off Unix assets to continue funding thelitigation is a big surprise, said Lyman. Why not throw out thelitigation along with the architect of the litigation, he questioned.
"It doesn't make sense to keep the lawsuit. I question if SCO canever return to its former dominance as a Unix software developer,"Lyman said.
The decision to continue with the lawsuit is being driven by numerouscompeting forces, he suggested. However, the company long ago did the unthinkable by suing its customers, he said.
Legal Boost
Perhaps the decision to pursue the six-year-old legal battle with IBMand Novell was fueled by a favorable ruling in August by a federalappeals court.
The 10th Circuit Court of Appeals agreed that SCO's argument hadmerit. The company maintains that IBM and Novell illegally used theUnix operating system to make a crucial improvement that turned theLinux system into a competitor.
Still, Lyman said SCO may have missed a golden opportunity to shed thebad blood it created in the Linux and IT communities.
Era Passed
The restructuring of SCO marks the ending of an era, according toRob Enderle, president and principal analyst of the Enderle Group.
"McBride drove SCO down an aggressive litigation path but lacked thebackground in the legalities," Enderle told LinuxInsider.
SCO was split into opposing factions over the lawsuit. The sidebacking the Linux litigation favored the sale of Unix assets andshedding the company of McBride, according to Enderle.