Patent warfare is a veritable fixture of the mobile world these days, sadly, and — by virtue of Android — that heaps a whole lot of mess within the boundaries of the blogosphere's Linux territories.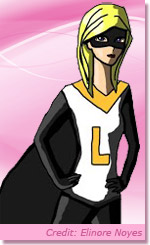 We've seen plenty of skirmishes come and go already, of course, but the latest example — in which that thinly veiled and proprietary minded entity known as "Rockstar" is suing Google and other Android users — is being called nothing short of "thermonuclear" war.
The expression, of course, hearkens back to the words of the late Apple CEO Steve Jobs, who considered Android a "stolen product." Now, Rockstar — which, not coincidentally, includes Apple — appears to be making good on Jobs' combative words.
'If You Can't Innovate, Litigate'
Just to recap, Rockstar beat out Google at purchasing thousands of patents previously owned by Nortel. Now, however, "despite losing in its attempt to acquire the patents-in-suit at auction, Google has infringed and continues to infringe the patents-in-suit," states the consortium's complaint, which singles out seven patents in particular.
Moreover, Rockstar is also suing Samsung, HTC, Huawei, LG, Asus, among others.
Bottom line? Plenty of "pith" and vinegar, shall we politely say, down at the blogosphere's seedy Broken Windows Lounge.
"Unbelievable," began consultant and Slashdot blogger Gerhard Mack, for example. "You know what they say: If you can't innovate, litigate."
In other words, "this is the market losers attempting to attach themselves to the market leader like a parasite in the hopes of both making money from and attaching so much weight that it slows down," Mack explained.
'The Last Desperate Attempt'
"M$ and 'partners' are becoming desperate," agreed blogger Robert Pogson. "Patent suits are the last desperate attempt by a failing business model to control markets. M$ has failed miserably in the mobile space, and the best it can do is apply a tax."
Fortunately, "the world is waking up to patent trolls and software patents," Pogson pointed out. "This is the tar pit for dinosaurs like M$. Once testimony from the courts and depositions rolls on CNN, their monopoly will be dead. Before then, these suits will have little effect on consumers who are unaware of the evil that lurks in M$."
The Supreme Court "will deal with software patents in the next year or so and shoot them down," Pogson predicted.
In the meantime, "this case will take many years if it ever comes to trial, and Google can afford to fight hard. Governments and Google's partners should be lining up on Google's side," he said.
'A Moral Issue'
Indeed, "this is really just further proof, were any needed, that the patent system has become a way to stifle innovation," Google+ blogger Kevin O'Brien concurred. "Any period of rapid technical progress will naturally lead to formerly dominant companies that make a misstep and get left behind (See Blackberry).
"So they look for any way they can find to stop the successful firms, and the patent system is becoming very handy," he added. "If we don't rein this in, we will find that our competitiveness is eroded because there are other countries who have a more intelligent view (See New Zealand)."
The problem with patents is not commercial, Google+ blogger Gonzalo Velasco C. told Linux Girl. Rather, "it is a moral issue," he said.
"Nobody mentally sane can say that some corporations are good — they all have their own agendas," he explained. "So maybe Google has stepped on someone else's toes — but i would bet my smartphone on the other side being the evil here."
The suit is "potentially troublesome for Google, Samsung and other affected Android OEMs with interests or intentions in the U.S. marketplace," Google+ blogger Brett Legree suggested. "As for Android overall," however, "that horse has been out of the barn for years, and the last I saw of him, he was galloping over the mountains in the distance…"
In other words, "with AOSP, any Android OEM could simply continue to build 'clean Android' — i.e., no Google apps included — and sell in every market *except* the USA (or any other market foolish enough to allow similar patent abuses)," Legree pointed out.
"The real money in mobile (and computing overall, if mobile really is the future) is elsewhere, in the rest of the world," he concluded.
'This Is Pretty Brazen'
"I wonder to what extent this may get the companies that own Rockstar in trouble for collusion," suggested Chris Travers, a bloggerwho works on the LedgerSMBproject. "After all, they have effectively pooled their resources to discourage any competition.
"While the U.S. federal government has become more friendly to oligopolies than they were before the AT&T breakup, I imagine there are limits, and this is pretty brazen," he added.
In any case, "patent lawsuits are risky, and there are usually no real winners," Travers concluded. "The litigation is expensive, patents are often vague and get narrowed by the courts, and so forth. In the end. this strikes me as a bit of a lose-lose situation for everyone — I don't even think it will slow down open source in phones."
'It May Give MozOS a Shot in the ARM'
Last but not least, Slashdot blogger hairyfeet took a different view.
"I'm sure I'll get hate for saying this, but… Android infringes," hairyfeet began. "So do Linux, BSD, Windows, OSX — they ALL infringe, because pretty much every idea has been patented up the wazoo. Just look at video compression: Anything newer than MPG 2 and you are walking into a minefield!
"Why do you think that Google refuses to indemnify their users?" he added.
It's for that reason, in fact, that "I have been saying for years that Torvalds and Co. should be pushing for a 'free as in freedom but NOT beer' model so that they can build up a patent war chest to insure that Linux and its derivatives are protected," hairyfeet went on. "Because without patents to protect it, frankly it would be REALLY easy to remove Linux and Android from the landscape."
As long as Linux is at the mercy of the corporations, "we will be seeing more and more of this, and as its biggest target, Google better be ready to open that wallet," hairyfeet concluded. "How many more tollbooths can Android take before it's no longer viable?
"The only upshot to this I can see is it may give MozOS a shot in the ARM — pun intended," he added, — "as its tech is based on good old HTML and JavaScript, and that tech is for the most part FRAND."