Adobe recently introduced version 5.4 of its Web Experience Management application, a collection of content and campaign management tools with mobile, social media and multichannel capabilities. It also offers tighter integration with Adobe Online Marketing Suite. The suite is based on the CQ5 content management system Adobe acquired from Day last year.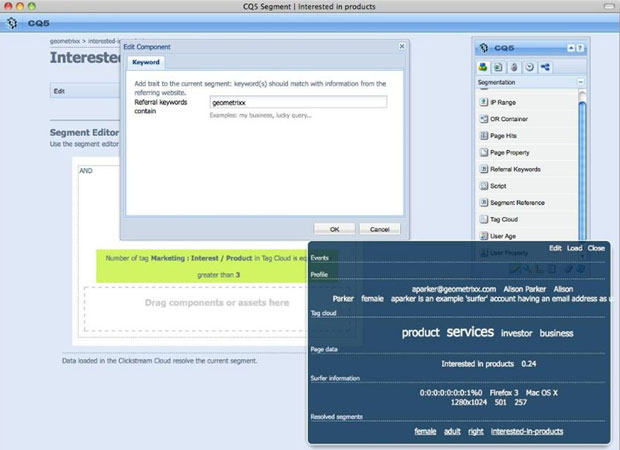 In practical terms, the system can now perform multiple functions, ranging from integrating marketing campaign tracking data from Omniture SiteCatalyst to optimizing the content view for the user's mobile device.
Heavier Toolbox
CQ5 can now count among its tools Web content management, social collaboration, marketing campaign management, digital asset management and mobile applications, explained John Carione, senior product marketing manager.
"Among the advantages, users can deliver targeted content to website visitors," he told CRM Buyer.
Despite the hype around such features, Carione said it is still difficult to actually deliver customized content or to target website visitors in such a manner.
"There is definitely a gap in the market," he said. "Many of our customers have told us about these challenges, which is why we focused on heavily on integration."
Mobile and Social
Adobe added two new modules to the suite with this release, including CQ5 Mobile, which lets businesses customize content for the devices used, and CQ5 Marketing Campaign Management, which allows marketers to plan and roll out multichannel marketing campaigns across Web, mobile and social media.
These two modules can help companies deploy campaigns such as geo-targeted couponing, he said. "If a customer comes within, say, a three-mile radius of a chain restaurant's location, a coupon for a promotion this person might have been viewing online could be pushed out to him."
Spit and Polish
Adobe also upgraded some of the application's existing features.
CQ5 Social Collaboration tool helps online marketers build online communities. One new element is a new forums capability.
Added to the unification of CQ5 and Online Marketing Suite is a prebuilt integration with Adobe SiteCatalyst, powered by Omniture. It allows digital marketers to measure and analyze customer interactions across channels.
There is also prebuilt integration with Adobe Test&Target, powered by Omniture. This allows digital marketers to analyze customer interactions and behavioral observations across channels.
These integrations close the loop on several business processes that Web marketers have been missing, Carione said. "They help you better understand how folks are coming to a particular site and what content they might want to see."
In the case of a company that has a number of videos for a product, for example, visitors who have viewed one on a previous visit to the site would be treated to different ones the next time they came around.