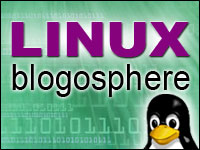 There's nothing like a popularity contest to elicit a wide array of opinions — particularly those of the opposing kind — but recently an example appeared in the Linux blogosphere that seems to be something of an exception.
"Debian is now the most popular Linux distribution on web servers," proclaimed W3Techs in a blog post from earlier this month, and just as notable as the news itself has been the paucity of dissenting opinions.
A few mildly divergent comments were expressed, to be sure — both on the W3Techs blog and on PCWorld — but for the most part, Linux geeks appeared to be largely in agreement.
Could this be a historic first? Linux Girl took it upon herself to learn more.
'A Huge Choice of Packages'
"I have been running Debian on my servers for a decade, and it is good to see other people are seeing the light," consultant and Slashdot blogger Gerhard Mack told Linux Girl.
"Debian's conservative upgrade cycle and the most solid of package managers means I rarely ever have problems," Mack added. "The only tweak to that has been my addition of the Dotdeb repo over the last few years to keep php+mysql on the bleeding edge."
Similarly: "Of course Debian GNU/Linux is number one on servers," agreed blogger Robert Pogson.
In fact, "it should be number one on desktops as well," Pogson added. "Debian has a great system which makes many machines as easy as one to manage, and it has a huge choice of packages ready to run."
'No Other Distro Comes Close'
Indeed, "I would suggest that Debian is the best distro for web servers because of the emphasis on rolling updates, choices of how stable vs cutting-edge of a system one wants, etc.," echoed Chris Travers, a Slashdot blogger who works on the LedgerSMB project.
"No other distro even comes close," Travers added.
And again: "For all the grief people have given Debian over time for how 'outdated' the packages in Debian stable have been, Debian is certainly my choice for any type of Linux-based server," agreed Hyperlogos blogger Martin Espinoza.
'Between Ubuntu and Gentoo'
"I flirted with Ubuntu Server for a while, but Ubuntu suffers from an excess of dependencies," Espinoza asserted. "If you never install a GUI that's great, but now you can't get any meaningful GUI without also pulling in Mono for no good reason.
"If I had a truly sizable set of systems with similar architecture (making distcc useful), I think I would think hard about Gentoo again for this reason," he added. "You can set your USE flags and utterly prevent any of these unnecessary dependencies being pulled in to provide features you neither use nor want."
Debian, meanwhile, "lies between Ubuntu and Gentoo on this scale, the down side being that in an apt environment, you have to install an entirely new package to get a version with different features with different dependencies," he pointed out.
'There Is No Risk'
Slashdot blogger hairyfeet wasn't surprised by Debian's popularity, either.
"Server admins tend to be a VERY conservative bunch — after all, they make money on those machines," hairyfeet explained. "You don't see too many bleeding edge servers, whether they run Windows, Linux, or BSD, because it's foolish to risk breaking a running system."
Given that Debian has now edged out CentOS in the No. 1 spot, hairyfeet wondered about CentOS's future.
"After that scare with it looking like it might just suddenly die, I'm guessing that was a BIG wake-up call to admins that risking your production systems on a distro run by a handful of guys is NOT a good idea," he said.
Debian, on the other hand, "is as old as dirt and there is NO risk of Debian just closing the doors tomorrow," hairyfeet concluded. "The smart money will go with what's gonna be there tomorrow, and that's Debian."
'It Has Matured Well'
Last but not least, Barbara Hudson, a blogger on Slashdot who goes by "Tom" on the site, was "a bit surprised by CentOS losing to Debian," she admitted.
"It looks like Debian is on a roll lately, not just as a base for making popular distros, but in its own right," she added. "So, while I am surprised, I have to say that this is definitely a good thing, for two reasons:
1) "This makes it more likely that significant contributions will show up first in Debian, rather than a downstream derivative, meaning less maintenance for everyone else"; and
2) "Debian is now considered 'good enough' to stand on its own, without needing to be tweaked by other distros to make it usable. Debian has a long history, and it looks like it has matured well."
The only part of W3Techs' results that caused Hudson to do a double-take was the fact that "they included Linux as part of the Unix headcount," she said. "'Linux Is Not UniX' — though I suspect most server admins are happier that 'Linux Is Not WindowS,' and not only because it's impossible to pronounce without spraining your tongue."