Amazon announced this week that it has ordered five original television series, including two live-action comedies and three children's shows.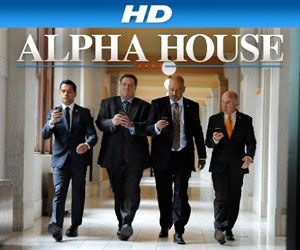 While Amazon Prime subscribers have been able to stream movies and TVs from other content providers, they will now be able to view Amazon's own programming.
Amazon had aired 14 pilots and invited Prime customers to determine which would be developed as series by voting for their favorites.
Amazon TV
The five new programs, which will be produced through Amazon Studios, include a political comedy starring TV veteran John Goodman.
Alpha House will focus on four unruly Republican senators sharing a house in Washington. It was created by "Doonesbury" cartoonist Garry Trudeau.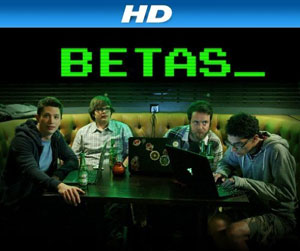 Amazon will shoot 10 additional episodes, and the full season will begin airing in November.
The other shows will include the live-action Betas, a comedy about the start-up culture of Silicon Valley.
The lineup also includes three shows aimed at children: AnneBots, a live-action robot-themed show; Creative Galaxy, an animated art adventure series; and Tumbleaf, an animated series about Fig, a small blue fox.
Amazon's Prime Time
The new shows will be available exclusively to Prime customers for anytime viewing, which could certainly disrupt the common way to view content on TV.
Netflix has already achieved some success with this model, winning kudos for its critically acclaimed U.S. take on the British series, House of Cards.
Netflix is currently airing a new season of the award-winning show Arrested Development, which was cancelled by Fox in 2006 after a three-season run.
This model is possible because of an increase in over-the-top devices that allow for viewers to watch shows when they want and on the device of their choosing.
"The focus here is that OTT services aren't just providing old content, such as back catalog movies and TV shows," said Greg Ireland, research manager for consumer markets at IDC.
"It is now providing competition for those viewers looking for fresh content," he said.
"In addition to offering access across different devices, the other interesting change is that Netflix has been able to cater to subscribers looking to binge on content," Ireland told the E-Commerce Times. "This practice of offering an entire season from day one is an interesting change in how TV shows have been viewed."
With the DVR and other video on demand, consumers have been able to watch entire seasons — but only as a way to catch up once a series has aired. This new business model of releasing everything up front could disrupt the traditional approach. It also means that Amazon and Netflix don't have to operate like a TV network or cable channel and provide content around the clock.
"With an OTT device, you don't have to fill a schedule," said Joel Espelien, senior analyst with The Diffusion Group. "When Fox launched, they had to fill a number of days. Instead, Netflix and Amazon can throw everything at one show. Instead of a lineup, you can focus on making one show."
Binge Watching
Given the opportunity to binge on content, will thrifty consumers subscribe only when fresh content is released? Viewers might need to sign a long-term cable or satellite contract in order to catch a summer of HBO's True Blood or AMC's final season of Breaking Bad, but content bingers could watch an entire season of a new online show in one lost TV weekend.
"OTT gives us a lot of this right away and [without the] wait," added IDC's Ireland. "This is a big trend in how TV has been and how it still is. The challenge with this investment in content where viewers may binge for a weekend becomes what do we do next? With OTT, chances are there isn't another series launching right away. It is a different mode of discovery than how traditional TV has been."
Best of Show
However, the availability of the binge-viewing option could get fans talking, and that could lead to more subscribers.
"It is very doable for Amazon to create shows that can get people talking," said Espelien. "They don't need a huge hit — they need a niche hit. If you can get people to talk about the show, however, that doesn't mean they'll talk about where it comes from."
Buzz about the show could be enough.
"HBO followed the same well worn path beginning in the 1970s with its comedy specials and other shows," Espelien told the E-Commerce Times. "HBO has long had original content, but it was with The Sopranos that it became something everyone talked about."
Since then, other cable channels have been bitten by the original programming bug and have garnered a measure of success — notably Showtime with Homeland and AMC with the aforementioned Breaking Bad. Yet it was another show that practically launched AMC.
"Who knew what AMC was before Mad Men?" asked Espelien. "Before Mad Men, most people didn't know what 'AMC'even stood for, but this put them on the map. Now Netflix has Arrested Development, so it is easy to see where this could take Amazon."
Good For Producers, Bad for Networks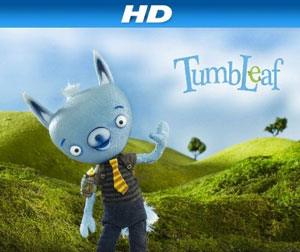 The fact that Amazon is going to deliver this content via its Prime services is likely good news for the five showrunners, but it could carry over to the entire TV industry.
"If you are producer or a studio, and you have Amazon and Netflix looking for content, this simply means more content providers can produce their shows," Ireland stressed.
"This gives TV studios more outlets and more opportunities," he pointed out. "However, if you are a traditional programmer or even a cable station, there is now an increased level of competitive programming."
Given that Netflix has already been successful in this market, which company might be next?
"I'm a big believer I the four horsemen theory — Amazon, Apple, Google and Microsoft," said The Diffusion Group's Espelien.
"Those four ecosystems could be perfect for original content. What this means is that the definition of network and content producer will change, just as the definition of hardware producer has changed," he noted.
Microsoft has already announced that a TV series based on its Halo video game franchise is in the works for the upcoming Xbox One video game console. Steven Spielberg will produce the series.
"Just because these [companies] aren't a studio in Burbank," Espelien said, "doesn't mean they can't be a content producer."