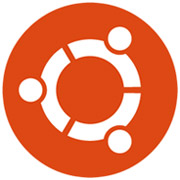 Six weeks have passed since Canonical's splashy debut of Ubuntu for phones, but for many here in the Linux blogosphere, the memory is still crystal-clear.
That probably has something to do with the leftover bits of confetti and popped balloons that still litter the blogosphere's main downtown, but whatever the cause, it came as some surprise to see follow-up news announced so soon afterward.
Sure enough, though, just as many were counting down the final few days before the expected Thursday release of the preview image of Ubuntu for phones, along came the Canonical team with yet another announcement.
'The Future of Personal Computing'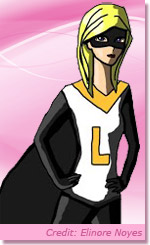 The news this time? None other than Ubuntu for tablets, and with it another piece of Canonical's grand convergence plan.
"Our family of interfaces now scales across all screens, so your phone can provide tablet, PC and TV experiences when you dock it," proclaimed Mark Shuttleworth, founder of Ubuntu and Canonical. "That's unique to Ubuntu and it's the future of personal computing."
Did bloggers have any opinions on this latest news? Let's just say this: Down at the blogosphere's Punchy Penguin Saloon, there's now a new drink on the menu called the "Cointreau Convergence Cooler."
Linux Girl selflessly volunteered her services as a taste-tester — and got an earful as she went to work.
'Ammunition for Salesmen'
"Of course GNU/Linux makes sense on tablets, smart thingies and legacy PCs, but no convergence is required to do that," offered blogger Robert Pogson, for example. "Free Software and a little configuration do it all."
In fact, "I don't know any user who cares that the same software runs his smartphone as his PC," Pogson added. "If the user interface is usable, the user is OK with that. We know this to be true because consumers have been buying hundreds of millions of smart thingies without convergence."
Of course,"it is important that data be able to move from one device to another, and we do that with open standard networking and file-protocols," Pogson acknowledged. "All else," however, "is just ammunition for salesmen."
'I Am Not Sold Yet'
Google+ blogger Kevin O'Brien, on the other hand, said he's taking a "wait-and-see" approach.
"On the one hand, a real Linux tablet is very attractive, and it looks like Canonical has put a lot of thought into some features that make sense," O'Brien explained. "On the other hand, what will the ecosystem look like? Will there be all of the apps I want?
"I have already been through this once with Android, and now pretty much every app I want is available there," he added.
"What worries me is that there is a tendency still for companies to not create Linux clients for popular apps," O'Brien concluded. "So will there be Kindle app for Ubuntu? An Evernote app? What about all of the Google apps?"
In short, "I am not sold yet," he said.
A Question of Apps
Indeed, "I think that Ubuntu's entry into mobile is ill-timed," Robin Lim, a lawyer and blogger on Mobile Raptor, told Linux Girl.
"In order for an operating system to become successful, it needs a substantial application environment," Lim explained. "App developers are focused on building apps for Android and iOS and — in many cases — two versions of each, one optimized for a phone, and the other for a tablet. This means money to the developer today."
Meanwhile, "app developers are probably also already developing, or looking to develop, apps for Windows Phone 8 and Windows RT, as well as touchscreen apps for Windows 8," he added. "This is still a bit of an investment in the future."
Then, too, there's "BlackBerry 10 and a fair number of devices that still run Symbian and Bada," Lim pointed out. "You also have Firefox working on a mobile OS. For Ubuntu's OS to survive, there would have to be room for at least four or five dominant operating systems.
"It may not be a great idea for one of the smallest fish in the pond to go after five bigger ones," he opined. "Even David only had to fell one Goliath."
'Not the Model to Follow'
The Ubuntu for Android concept, on the other hand, "was a brilliant idea," Lim said. "Android still does not have a proper desktop counterpart."
In short, "we got one really interesting concept in 2012, which is pretty much dead by now, followed up by two less interesting ones in 2013," Lim concluded. "It all sounds to me like a lot of sound and fury, signifying nothing.
"If you want to make money these days in software development, develop apps," he added. "If you are in the OS business, build hardware to go along with it. The Microsoft model is the old model, and not the model to follow."
'That Statement Is Pure BS'
Google+ blogger Alessandro Ebersol was even less enthusiastic.
"How can Mark say that amount of BS with a straight face?" Ebersol asked Linux Girl. For example: "'The beautiful Unity interface, which millions of people around the world use on Dell laptops, Lenovo, HP's,'" Ebersol said, quoting Shuttleworth. "Where??? Where are those laptops??? Perhaps only in South Africa…"
Similarly, "he says, 'The user will have the same UI experience, either in a cellphone, in a tablet, in a PC, and Ubuntu can even power a smart TV set…,'" Ebersol pointed out. "Hahahahahaha, that's not possible. He's promising things he can't keep. Unless the user is on ARM hardware, that statement is pure BS."
Shuttleworth saved the best for last, however, by including "a glimpse of MS Office 2010, running on Ubuntu Tablet…" Ebersol asserted. "That must be the Office Microsoft will release for Linux… (LOL)."
Throw in the fact that "there's no hardware for Ubuntu Tablet OS," and the bottom line is "another Canonical announcement, more disappointment," Ebersol concluded.
Past Experience
Last but not least, Chris Travers, a blogger who works on the LedgerSMB project, took a high-level perspective.
"In general I have come to the uncomfortable conclusion that convergence is just not something that is either as possible or desirable as folks want to think," Travers began.
"For a long time the question was convergence of voice networks," he explained. "This has eventually happened on the backbone, but in a way nobody ever thought, namely the development of internet-backbone switching systems very much unlike either packet- or circuit-switched systems.
"The typical efforts to just converge the networks never went anywhere," Travers pointed out. "Now we have VOIP and PSTN calls routed over the same MPLS backbone."
'Anything Else Will Be Painful'
Needless complexity "tends to be introduced when convergence is desired or assumed," he said, and "the same goes on here. Tablets and desktops are just different in terms of input and UI requirements, and therefore convergence only gets you so far."
It's far more likely that development tools and kernels will show convergence than it is that user experience will, Travers concluded.
"Indeed, we might say that the same thing will happen that's happened with PSTN and VOIP: the core will converge, but only insofar as both experiences can be maximized and maintained," he added. "Anything else will be painful."