The Tech Museum of Innovation in San Jose, California, last month debuted its Reboot Reality exhibit, which includes numerous installations with an interactive component. Visitors can don Occulus VR headsets to appreciate classical works of art in virtual reality — a completely new museum experience.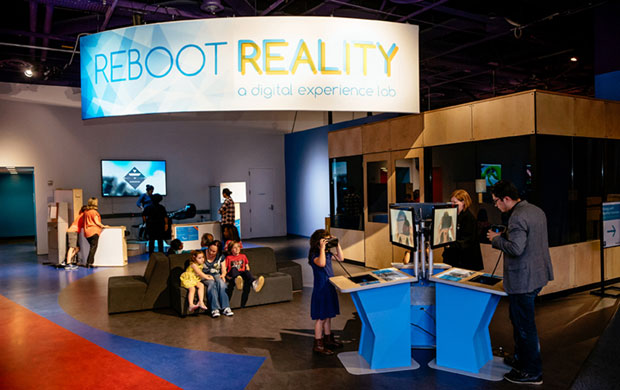 There long has been a debate on what constitutes "art" — and opinions have differed as to how music, film, radio and TV fit in. The debate in recent years has focused on video games, and there are compelling arguments both in support of and in opposition to the designation of video games as "art."
Still, whether VR is art may not be the most poignant issue. A more important question may be how VR and other emerging technologies should be used with traditional art. VR and 3D printing soon could change the way museums present art and other artifacts — but would that be a good thing?
Real Reality
Seeing a photograph of a famous painting rarely does it justice, but photographs still allow those unable to see the real thing at least to understand the work in context.
For example, most people know what the Mona Lisa looks like even if they've never traveled to Paris to see the original in person at the Louvre.
That experience, in fact, is disappointing for many, as the painting is behind thick glass and is roped off. Because the Louvre is one of the most visited museums in the world, few visitors get more than a few seconds to take in this masterpiece.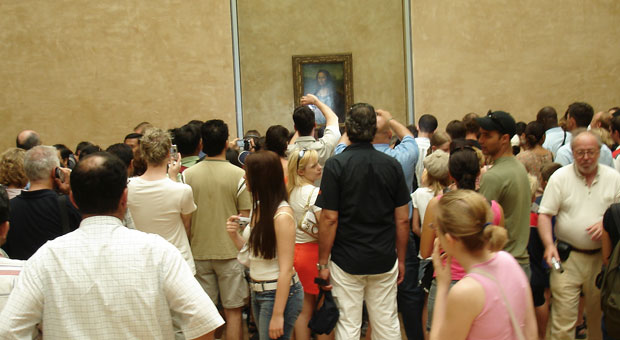 Many tourists try to snap a photo — but honestly, the postcards in the gift shop tend to be about the best facsimile around.
Given the size of the painting and the distance from which one can view it, a good art book actually could allow a better opportunity for study.
Perhaps in the future VR technology could allow for everyone to take in the painting in ways the museum setting doesn't allow, but is that what Leonardo da Vinci intended?
Painting itself is something that has changed with technological advances. It has been suggested in recent years that the great masters may have relied on a camera obscura to create such lifelike paintings. Not a camera as we know it today, the camera obscura technique utilizes a natural optical phenomenon to cast a mirror image of the subject on a canvas.
The invention of the photographic camera, in part, inspired artists of the 19th century to gravitate toward the impressionist movement, which featured bold colors but less detail.
Long History of Museum Copies
Like photography, which changed the way paintings were created and appreciated, the ability to make detailed copies of famous museum pieces also has generated controversy. In today's world, a comparatively large number of people can travel to distant parts of the world and take in the great works of art.
At the end of the 19th century, however, such leisure travel was a luxury enjoyed only by the ultra wealthy. That was one reason Andrew Carnegie sought to bring art to the people. He used his vast wealth to build the Carnegie Museum of Art in his native Pittsburgh.
Of course, even one of the richest men in the world couldn't buy everything he wanted to share with museum visitors — so he did the next best — and potentially most controversial — thing at the time. He had copies made.
The museum features several galleries, including the Hall of Sculpture and the Hall of Architecture, which feature numerous plaster casts of classical, ancient and medieval works.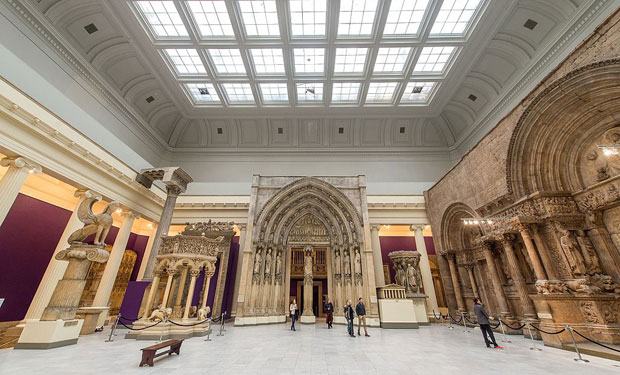 At the time, scale copies were common at many museums, but Carnegie commissioned full-sized pieces. The museum currently has almost 140 full-sized cast copies of buildings from ancient Egypt, classical Greece and Rome, and from various Romanesque, Gothic and Renaissance structures.
These casts might be considered true works of art themselves, as so much went into creating them.
3D Printing Could Make It Too Easy
Cast buildings are not the only copies that reside in many museums. Most dinosaur skeletons are cast copies — in part, because the real bones are too fragile to be reconstructed for exhibits.
Likewise, history museums may rely on reproduction furniture, clothing and other objects. There are few surviving examples of Roman armor, for example, but what many museum visitors see are reproductions. However, great skill goes into creating those copies.
There is a new technology that could make the rendering of reproductions all too easy, though. It is the 3D printer.
The National Museum in Poznan Poland already has used 3D printing to make copies of antique rifles.

These objects weren't made to fill a void in a collection, but rather to allow visitors to handle something the exact size and nearly the same weight as the actual 16th century match lock weapon — an object even the most serious firearms collector is unlikely to ever obtain.
However, it still isn't the real thing, and the skill involved in replicating it is no longer part of the equation, having been replaced in this instance by computer-aided design programs and 3D cameras.
Where is the artisan who forged the barrel and shaved the wood for those rifles? Missing — replaced by a technician who could scan and press copy.
VR and Art
While the technology behind 3D printing makes it easy to copy rare objects, virtual reality has changed the museum experience in other ways.
The British Museum, with the help of researchers from the Universities of Sheffield and York, has created a VR version of a Viking camp.
A museum in Sichuan, China, has integrated virtual and augmented reality to bring the past back to life.
Virtual reality may create a more interesting way to study history, but the question of context and accuracy must be considered. Because few sets of Roman armor survive, those who make copies rely on those pieces — together other evidence, such as reliefs on Trajan's Column in Rome.
When scanning the remains of a Viking camp, it's possible to determine some aspects of Viking life, but how much of a virtual exhibit is pieced together from other media, including TVs and movies? How different is experiencing the VR Viking camp at the British Museum from watching the History channel's Vikings TV show?
VR is little more than a fancy video game, in some ways, but perhaps that is what's needed to get younger visitors to enter a museum. That may be the tradeoff — namely, accepting technologies that allow objects to be touched, even if they are copies, and embracing technologies that allow visitors to immerse themselves in a virtual experience rather than peer at an old school diorama, or a collection of rusty swords and broken pottery in a glass case.
Perhaps in the future, most museums will be online, and anything on display will be available in the gift shop, with customers 3D-printing their purchases. If so, the questions then will be whether those VR exhibits do the works justice, and whether we can call the 3D copies art.