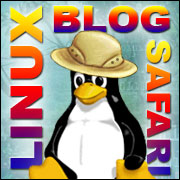 Browsers have been a hot topic lately here in the Linux blogosphere, not just because of all the woes plaguing Tor in recent weeks, but also because of the increasingly worried mumbling about Firefox's future.
It's been difficult to discern where a FOSS fan should turn for his or her Internet browsing needs, so it was with great relief that Linux Girl recently came upon an article dedicated to that very topic over at Datamation.
"Choosing the best Linux browser for your needs requires just a bit of homework: Web browsers for the Linux desktop have evolved over the years, just as they have for other popular desktop platforms," began Datamation's Matt Hartley. "With this evolution, both good and bad revelations have been discovered. Revelations from new functionality, to broken extensions, and so forth."
'Fall Back to Qupzilla'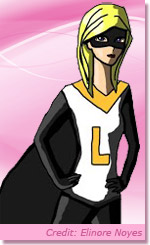 What followed was a look at the pros and cons of browsers including Firefox, Chrome and more.
"I've found that I rely heavily on Firefox and Chromium due to specific extensions I put to work each day," Hartley concluded. "For someone with a lower-end system or netbook, my suggestion is to try Midori first and if that's not a fit, fall back to Qupzilla."
What's the best choice for the average Linux lover? Down at the blogosphere's Broken Windows Lounge, patrons had plenty of thoughts to share.
'Coming Back to Chrome'
"I've gotta go with Chrome on this one," offered Linux Rants blogger Mike Stone. "I use a combination of Chrome and Chromium."
Chrome's sync features are "just unparalleled in the browser market," Stone explained. "I can sit at work on my PC there and add a favorite or save a password, and when I come home, it's already there."
Nothing else compares for ease, he added.
In addition, "Google's Chrome Store is amazing for add-ons and themes," Stone noted. "I've tried to break my Google addiction in the past, and I always find myself coming back to Chrome."
'Genuine Free and Open Source Software'
Google+ blogger Kevin O'Brien saw it differently.
"I am in the Firefox camp for several reasons," O'Brien told Linux Girl.
"First, Firefox is genuine free and open source software," he explained. "That is the first hurdle for me because I place a high value on that."
Second, "it respects my privacy more than the others," he said. "Google needs to follow me to give me ads; Firefox doesn't. I would pay for Firefox just to keep that."
Third, "Firefox is more secure," O'Brien asserted. "For instance, it fully implements Certificate Revocation checks — important in the wake of Heartbleed — whereas Google refuses to even think about it."
Finally, Firefox has "a great ecosystem of extensions that let me tailor my browsing experience to my own needs," he concluded.
'Like Firefox Jr.'
Similarly, "still Firefox," agreed consultant and Slashdot blogger Gerhard Mack. "Nothing quite compares to it plugin-wise."
And again: "Firefox is number 1," opined Google+ blogger Alessandro Ebersol. "Since I work with website maintenance, Firefox is the one with most tools for that task: Firebug, Web Developer, X-ray, among others."
So, "if one needs to work, Firefox is the guy to go to," Ebersol added.
Ebersol's second favorite, though, is Qupzilla, he said.
"It's like Firefox Jr., albeit made on top of webkit," he explained. "It feels light, it's fast, fluid, and, of course, when I don't want to deal with some of FF's shortcomings, I use Qupzilla.
"Qupzilla also has plugins, and I believe it will improve a lot in times to come," Ebersol concluded.
"Firefox without DRM spying — Iceweasel," was Google+ blogger Gonzalo Velasco C.'s vote.
'The Browser Is Not the Problem'
Last but not least, "I am torn by browsers," blogger Robert Pogson lamented.
"In GNU/Linux I favor two: Chrome and Firefox," he told Linux Girl. "I love Chrome because it's fast and Google really accelerates searching/browsing because it knows me. I love Firefox because it's not from Google.
"I love the integrated search/address field in Chrome," he explained. "Having Google know my every thought and reporting it to the NSA does not appeal to me. Having Gmail know my every thought and reporting it to the NSA does not appeal to me."
In a way, though, "I am locked into Google by Gmail," he said. "To fix that, I will have to set up my own e-mail server, put it on a ship out in the Atlantic, and use Tor only from now on. I'm not quite ready to make that effort just to lighten my dependence on the NSA… Maybe next year."
In fact, "the browser is not the problem here," Pogson asserted. "The problem is that the Internet as developed by DARPA and others is a playground for spies and criminals. I think it will require a do-over before we can safely choose a browser and online service providers.
"Until then, FLOSS is the way to go for what little control of our information that provides," he concluded. "At least FLOSS is not out to get us. The Internet is."