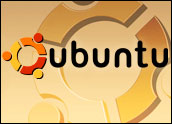 Faithful readers of this column may remember news we reported back in early April that the next Ubuntu release had been cunningly named "Jabbering Jackass."
The news came from a memo that got leaked to the Linux Loop, the story went, and it was, of course, an April Fools' Day joke — which we knew all along.
Anyhoo, turns out the *real* next version of Canonical's very excellent software — sans the "cuddly cartoon donkey" — will be Jaunty Jackalope, as Mark Shuttleworth himself announced on a mailing list post last week.
'Several Million Devices'
"The Warrior Rabbit is our talisman as we move into a year where we can reasonably expect Ubuntu to ship on several million devices, to consumers who can reasonably expect the software experience to be comparable to those of the traditional big OSV's (Operating System Vendors) — Microsoft and Apple," Shuttleworth wrote.
Boot time and "the blurring of Web services and desktop applications" are two of the key areas to be addressed with Jaunty, which is due next April, he added.
The news was, of course, picked up with great interest throughout the Linux blogs, including Slashdot, the Linux Loop and others.
'Kinky Kangaroo'?
The Web angle, in particular, "would really push everyone forward — Apple and Microsoft are, as far as we can tell, nowhere near integrating Web applications with their desktops, but if Ubuntu does it well, they may have to," wrote Thomas Teisberg on the Linux Loop. "Depending on how far the developers go with this, integrating Web applications with the desktop could be the most significant thing Ubuntu does for some time."
Over on Slashdot, meanwhile, much of the discussion seemed to focus on Canonical's naming process. Creative suggestions began with "Kinky Kangaroo" and went on from there; several, we might add, are not suitable for mixed company.
For those fond of worrying about the future, however, an anxiety-producing question was also posed: "What I want to know is what the hell are they going to do after 26 releases?" asked 3p1ph4ny.
Now that, indeed, is food for thought.
Now Hiring
Perhaps even bigger than the announcement squelching those pesky Jabbering Jackass rumors once and for all, however, was Shuttleworth's related announcement last week that Canonical is embarking on a new push to improve the Linux desktop experience.
"We are hiring designers, user experience champions and interaction design visionaries and challenging them to lead not only Canonical's distinctive projects but also to participate in GNOME, KDE and other upstream efforts to improve FLOSS usability," Shuttleworth wrote on his blog.
The move is "a much-needed push," Teisberg asserted.
"My hope for this team is that it will give Ubuntu the necessary push to bring something truly new to the desktop, not just more of the same," he added. "If this happens, Ubuntu stands a chance to jump over Apple and Microsoft and be far ahead by the time they start moving again."
'This Intrigues Me Greatly'
Indeed, "that's a considerable amount of work he's planning on hiring up for," wrote Captain Spam on Slashdot, where more than 500 comments had been made by Friday. "This intrigues me greatly, to be honest. And, with any luck, this all comes back to the community so that not-Ubuntu users can get in on it, too."
And then, of course, the inevitable: "This must be proof that 2009 will be the year of the Linux desktop!" chimed in CaptainNerdCave.
We'll start working on the cover story now!
Same Old, Same Old?
With an endorsement like that, LinuxInsider couldn't resist taking to the streets, so to speak, to get reactions from others in the blogosphere.
"Canonical is just taking its place as an open source vendor," Montreal consultant and Slashdot blogger Gerhard Mack told LinuxInsider. "They see areas where their business will do better if things were improved in certain places and will dedicate resources to it. It's all pretty much the same as those who have gone before."
Others, however, saw more reason for enthusiasm.
"I'm skeptical about self-declared usability experts' conclusions about 'ease of use' for any given interface element, because it's easy to 'scientific-ize' a particular aesthetic preference, even with the best of intentions," Slashdot editor Timothy Lord told LinuxInsider.
Widespread Applause
Nevertheless, "Canonical paying more people to spend more time thinking about and smoothing over the little burrs in the typical Linux desktop is nonetheless a great thing — I'm excited about Shuttleworth making this investment," Lord added. "Shuttleworth is upfront that there's no way to suggest certain changes without rankling some faction or other, but the churn of ideas that this will generate will benefit everyone. I'd love to see a site along the lines of the GIMP-UI Brainstorm where ideas, even wacky ones, can be floated for consideration."
Indeed, "as a general advocate and 'activist' in many arenas, I know exactly how hard it is to get movement started," agreed Kevin Dean, a blogger on Monochrome Mentality.
Shuttleworth's explicit acknowledgment of such challenges "affected me so much, actually, that I e-mailed Mark this morning and thanked him for that," Dean told LinuxInsider. "In general, I don't care what steps he's taking or where he hopes those steps land him, but for the simple act of 'moving' I applaud him."
Bobbing for Apple?
Then there's the implicit — or perhaps explicit — competition with Apple. Speaking at the O'Reilly Open Source Convention (OSCON) this summer, Shuttleworth urged developers to push the Linux desktop to rival the Mac. Now, with this new initiative, could it actually happen?
"I'm excited about this, too, but I also think he's too late, at least for those of us who don't need specific Mac-only proprietary software, and prefer the flexibility of being able to switch window managers, and install nearly any software we need, at no charge, from apt repositories," Lord asserted.
"I realize that's not everyone. But for me, the Mac experience isn't usually quite as pleasant as using a Linux distro I've set up to my taste; I still don't even know how to get OS X apps into true full-screen mode, or to show the desktop with one mouse-click like I can in Gnome or KDE, or to make OS X's windows autoraise," Lord explained.
"There are probably workarounds to each of these, but small things like that mean I usually prefer a windowing environment where my favorite ways to work are either on by default or easy (to my mind) to select," he added. "I do prefer OS X's network set-up tool to Gnome's clunky one, though, and luckily ever more Free / Open Source software is available for the Mac."
'One Piece of the Puzzle'
Shuttleworth's new push is "one piece of the puzzle," Slashdot blogger yagu told LinuxInsider. "Creating a useful and seamless end-user experience for those who just want to just use a computer solves one issue. Making it a better experience than a Mac smacks of a little hubris, but more power to anyone who drives Linux to a polished, shrink-wrapped product people can just power up and go."
A more important challenge, however, is that "we have to make Linux seem valuable above and beyond its intrinsic technical prowess," yagu added. "Shrink-wrap the new Linux, put it on the shelves at Best Buy and Circuit City (not Wal-Mart), and people will start looking at it. Otherwise, Linux is just a curiosity, a novelty that all the geeks won't shut up about."