China's ambivalence about American technology has long been clear, but recently — much to Linux fans' glee — the nation kicked off what appears to be a fresh, trash-talking effort targeting Windows 8, in particular.
First, China banned the OS from its government computers late last month, citing security concerns in the wake of XP's end of life.
More recently, however — and, it must be admitted, much more juicily — state-controlled China Central Television last week followed up with a damning report during a popular daytime broadcast in which it suggested Windows 8 is a threat to its national security.
With all the data Microsoft's technology can collect, it could produce a profile of Chinese society that's "more precise and up-to-date than that collected by our National Bureau of Statistics," said one Chinese official interviewed for the report.
Suggestion of Spying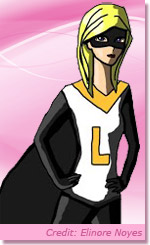 Now, it's long been the case that any enemy of Windows has at least the potential to be a friend to Linux, and though the country's efforts haven't always been successful, China is already well-acquainted with our favorite free and open source OS. In addition to its shuttered Red Flag Linux project, for instance, China also has an Ubuntu version — Ubuntu Kylin — tailored for Chinese users.
"There are differences between Windows and Linux, but we are trying to make consumers feel almost the same when using our products," said China Standard Software in a statement provided to Xinhua.
What does all this mean for China, for the U.S., for Microsoft and — most importantly — for Linux? That's what bloggers have been trying to figure out.
Luckily, the Tsingtao always flows freely down at the Linux blogosphere's Broken Windows Lounge.
'Piracy Is Good for Big Companies'
"Perhaps this move from the Chinese government is bad karma biting back Microsoft," Google+ blogger Alessandro Ebersol told Linux Girl over a fresh round. "Bill Gates said once that he wanted the Chinese to be 'sort of addicted' to Windows so in 10 years he (and Microsoft) could regain the investment they lose to piracy."
Some 90 percent of Microsoft customers in China use pirated software, the company has claimed.
"Yup, piracy is good for big companies — it generates critical mass and desire for their products," Ebersol opined.
Yet "this time, with all the allegations of espionage by the NSA — in collusion with Microsoft and all the big U.S. IT companies — the Chinese decided to go their own way with Ubuntu Kylin," he added. "I just hope they turn off the Amazon Lens, or all will be in vain… hehehe."
'They Have Several Other Options'
It seems likely that "they don't want to run a closed-source, USA-developed operating system in their government any more than we would run an operating system they'd developed, given any other choice," Hyperlogos blogger Martin Espinoza suggested.
"Since these days they have several other options, avoiding Windows is not much of a stretch," he said.
Meanwhile, "they're in a position to — shall we say — dictate the choice of software, let alone simply prohibit one flavor," Espinoza added.
'What Took Them So Long?'
"First it was the bloating and the vulnerability to viruses; later came other malware; and the cherry on that cake was to know that all the conspiracy theories were true," Google+ blogger Gonzalo Velasco C. told Linux Girl. "It amazes me how ANY country's government can use window$ as the official OS!"
China may have a very centralized system, "but they are right in this matter," Gonzalo Velasco C. added. "They must and can change right now. They have GNU/Linux and OpenBSD to choose from for control, safety and cost's sake.
"My comment? What took them so long?" he added. "My complaint: Why didn't my country do the same yet!?!?"
'It Won't Be Open Source Anymore'
The Chinese government "accuses Microsoft of stealing people's data," began Google+ blogger Kevin O'Brien. "'That's our job!'
"You know, if China adopts Linux, I somehow suspect it won't be exactly 'open source' anymore," O'Brien suggested. "Nothing the Chinese government does is ever 'open.'"
SoylentNews blogger hairyfeet bemoaned the frequent degeneration of "common sense" into "conspiracy."
'The Star Trek Rule'
"This is NOTHING against MSFT," hairyfeet told Linux Girl. "Look at the figures for both XP and Win 7 — that shows the Chinese LOVE Windows."
All the government's latest moves show is that "the Chinese know about the 'Star Trek Rule' when it comes to Windows," he said — not to mention "the same thing the rest of the free world knows: that Win 8 is another Vista and, like Vista, it'll be completely forgotten when Windows 9 comes out."
In Linux terms, Windows 9 "will be the next 'LTS' version of Windows, just as Windows 7 was before it," hairyfeet said.
"I've not switched a single customer to Windows 8 — does that mean I have something against Windows?" he asked. "Nope, it means there is no point in switching to an OS that will be forgotten by next year."
'This Time They are Serious'
China has "long appreciated that M$ is not their friend, and it's come to a head," blogger Robert Pogson told Linux Girl. "They've just paid for legal use of XP and don't want to pay M$ again for permission to use their PCs. The logical choice is to switch to GNU/Linux. I would do it on the weekend if I were them."
China has "several times tried to promote GNU/Linux, but I think this time they are serious," Pogson added. "While they are at it, they should ban '7' too, just to speed up the process of migration. Necessity is the mother of invention."
Last but not least, consultant and Slashdot blogger Gerhard Mack had a highly pragmatic interpretation of the latest events.
"I find it hard to believe that Windows 8 has any more backdoors than Windows 7," he told Linux Girl. "So I'm going to go out on a limb and suggest that this was a convenient way for someone in the government to make sure he never has to use Windows 8."