Political and economic news from around the globe may bombard us with annoying regularity here in the tech community, and as most of us know, the news is almost always bad.
That, of course, is why it's such a good thing we have Facebook to filter out what we don't want to hear. It's also why we all waited in rapt attention for last week's announcement of what we just knew would be the only news that really mattered — possibly of the whole year.
That's right, it was the Facebook Home announcement, and if several Facebook status updates are to be believed — which of course goes without saying — the Earth really did stand still for a few seconds afterward.
The Zuck hath spoken, O hapless souls: Facebook Home hath arrived, and it is good.
'A Giant Meh'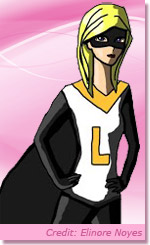 Or is it? More than a few in the Linux blogosphere weren't so sure. From her perch down at the blogosphere's Punchy Penguin Saloon, Linux Girl got an earful.
"Facebook Home gets a giant 'Meh' from me," began Linux Rants blogger Mike Stone, for example. "I saw nothing that interests me now that I've mostly departed Facebook for Google+."
Facebook is "trying to get more access to their users' lives than they already have," Stone explained. "That's really their business model, so it's not surprising that they're doing it. I just have no interest in it, and I don't think that I'm the only one."
'A Desperate Attempt'
Indeed, "it won't affect me because I don't use Facebook," Google+ blogger Kevin O'Brien chimed in. "Actually, I can't think of many people I care about who do use it.
"My wife has an account she hasn't logged into in many months," O'Brien added. "This sounds like a desperate attempt to remain relevant."
Similarly, "I gotta put a reminder in my task list to check out this 'facebook' thing some day. :-)" Slashdot blogger yagu quipped.
"It looks to me like the facebook phone is an Android phone heavily skinned for Facebook," yagu observed. "To me that's mostly boring.
"For Facebookers, I suppose they'll find it makes them happy," he added. "All in all, probably just a ripple in the Android world. Interesting side note: not exactly a vote of confidence for Windows Phones."
'The Thought Is Horrifying'
Google+ blogger Gonzalo Velasco C. also doesn't have a Facebook account, but while "it's still a huge 'community,' its shininess is ending, slowly," he told Linux Girl.
"To move towards Android means two things: 1) they want to survive, and 2) Android phones are or will be the majority, growing steadily in numbers as we speak," he concluded.
Indeed, "Facebook realizes that Android/Linux shipped on more units than M$'s OS did, so they had better make their users comfortable on Android/Linux if they want to keep growing," blogger Robert Pogson pointed out. "I've only recently started using Android/Linux and Facebook, and it's clear that to get the best use of tiny screens, some modifications are in order."
Specifically, "anything that minimizes typing or improves integration with Android/Linux is a good thing," Pogson concluded.
"Yikes, I already find the Facebook app to be the single most annoying app on my phone that I can't quite get rid of since some of my friends use it for event planning," consultant and Slashdot blogger Gerhard Mack offered. "The thought of Facebook taking over my entire home screen is horrifying."
'Absolute Brilliance'
Google+ blogger Brett Legree had a different take.
"What do I think about Facebook Home? In two words, 'absolute brilliance' on the part of Facebook," Legree told Linux Girl. "If you don't like what you see, if you don't get it, then you're probably not in the target audience."
To wit: "Consider how a typical person who is a heavy Facebook user and at the same time is not passionate about technology would see this — a person for whom an operating system is practically indistinguishable from an application," Legree explained. "If such a person sees a very simple, logical, fluid interface that allows easy access to frequently used apps, the ability to interact with friends (most of whom are on Facebook), and more, then that person would be likely to adopt this, advertising or not."
Meanwhile, "unless Apple responds and allows this on iOS," many iPhone users will switch, "especially with the great new handsets arriving soon," he predicted.
So, bottom line: "potentially huge wins for Facebook, Google and Android OEMs," Legree concluded.
'My Hat's Off to Them'
Robin Lim, a lawyer and blogger on Mobile Raptor, had a similar take, though he's not a Facebook user either.
"Facebook really did something innovative with app development," Lim told Linux Girl. "My hat's off to them."
Manufacturers have been customizing Android for a long time with launchers and lock screens, so having a Facebook-skinned Android operating system is "nothing new," Lim pointed out. "The only difference really is that it is from Facebook and not an OEM."
'A Killer App'
Facebook Home, however, is friendlier to the user by virtue of the fact that it can be removed, he said. It's also "less destructive to the ecosystem" and purpose-driven.
In short, "it is an idea that deserves to be copied," Lim opined. "If your primary use for a smartphone is some activity, why not have it front and center of your Android experience rather than buried in an app or widget somewhere. Flipboard, Twitter, Edomondo, Max MP (Poweramp), Gameloft, Androidslide (Camera ZOOM FX) and other Android developers should explore this avenue."
Google, meanwhile, "should consider Facebook Home when developing the next version of Android," Lim suggested.
"Facebook Home gives the Google app ecosystem a killer app: a Facebook-centric experience which cannot be replicated in the more restrictive iOS, Windows Phone and BlackBerry platforms," he concluded. "I think with this effort, Mr. Zuckerberg has shown he is not a one trick pony."
'The Future Will Be Worse'
Last but not least, Slashdot blogger hairyfeet was less optimistic.
"Let's see, so we have now Google phone, MSFT phone, Apple phone, Facebook phone and Mozilla phone… call me crazy, but I'm sensing a pattern here," hairyfeet told Linux Girl. "Honestly, I don't know which is worse, Google and their data-mining or how the Zuck can just get people to hand every detail of their lives over by appealing to their vanity.
"I don't even want to know what the battery life on these will be, what with all your data being sent to both Google and FB while all those stupid 'so and so invited you to play Moronville' notifications get blasted to you… ugh," hairyfeet concluded. "For the first time since I started computing way back in 82 do I feel that the future will be worse, not better."