Canonical raised more than US$12 million over 30 frantic days of crowdfunding its ambitious Ubuntu Edge superphone project, but it was still short some $20 million by the time the effort closed on Wednesday.
The company's target was $32 million.
"We raised $12,809,906, making the Edge the world's biggest ever fixed crowdfunding campaign," wrote Canonical founder Mark Shuttleworth in an announcement after the campaign ended. "Let's not lose sight of what an achievement that is.
"Close to 20,000 people believed in our vision enough to contribute hundreds of dollars for a phone months in advance, just to help make it happen," Shuttleworth added.
Particularly notable donors included Bloomberg LP, which contributed $80,000.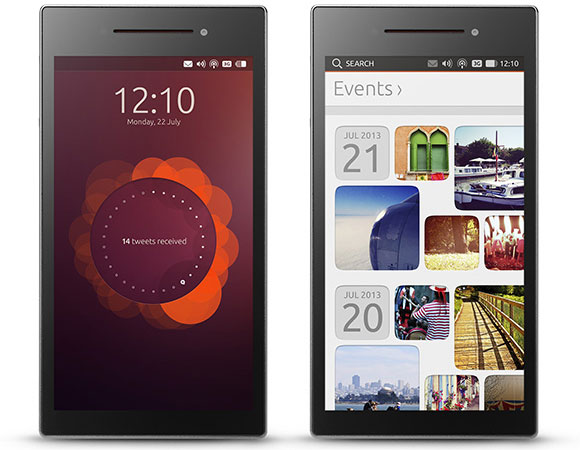 The main takeaway for Canonical from the Ubuntu Edge campaign is the interest it saw from consumers and enterprises for a mobile device that could double as a PC, Victor Palau, a vice president at the company, told the E-Commerce Times.
"Going forward, we remain focused on bringing Ubuntu phones to market in 2014 with our partners," Palau stated.
'A Boneheaded Mistake'
It could be, however, that Canonical's timeline was too short to let it reach its fundraising target.
"Allotting only 30 days for selling an effort that relies deeply on enterprise support was a boneheaded mistake," Charles King, principal analyst at Pund-IT, told the E-Commerce Times.
Canonical had offered 50 enterprise bundles for $80,000, each consisting of 115 Edge smartphones, access to best-practice workshops and 30 days of online support.
Bloomberg, however, was the only company to claim one.
Most large companies take that long or longer to review a simple purchase request, let alone an $80,000 investment in a nonexistent product," King continued.
Squishy Specs Hurt
The Edge smartphone was to dual-boot the Ubuntu phone OS and Android, and would function as a PC when docked with a monitor.
Its features were to include 128 GB of storage; a 4.5-inch 1,280 x 720 scratch-resistant Sapphire crystal display; and a long-life silicon anode battery technology and stereo speakers with active noise cancellation.
The exact component list was to remain fluid until production began, however, so as to ensure the best available components would be picked.
That, indeed, could be why numerous carriers and manufacturers had not followed through after expressing their support for the concept.
"Squishy specs are a warning sign for anyone who understands what that's done to past products, including Windows Vista," King remarked.
"At the end of the day, handset makers and carriers need a firm understanding of a device's requirements," King added. "They're not in business to complete Canonical's homework."
'Garage Band Thinking'
While no project that can raise more than $12 million in 30 days can be described as a "failure" in the strictest of terms, there are several reasons why Canonical may have not been able to meet its fundraising target apart from the relative brevity of its effort.
Perhaps the most outstanding spoiler was the overall fuzziness of the effort — there was no real business plan, for example.
"You've really got to come with a solid business plan, not just, 'here's a good idea,'" Michael Morgan, a senior analyst at ABI Research, told the E-Commerce Times.
"Also, they didn't nail down major features but went to look for money," Morgan continued. "That's not the way you nail major funding."
Instead, "you say, 'this is what we're going to make, this is how we're going to make it, this is how much we're going to make," he concluded. "It reeks to me of garage band, Silicon Valley-type thinking."