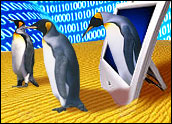 They say death and taxes are the only two things that can be counted on in this life, and for those of us in the United States, last Monday delivered them both in most miserable fashion.
April 15 was not only the day U.S. taxes were due, but also the day two bombs exploded at the Boston Marathon.
The magnitude of that tragedy is far beyond the scope of this column, of course, but Monday also brought a casualty — albeit on a much smaller scale — to those of us here in the Linux world. It wasn't a human death, fortunately; it was the loss of what had been widely viewed as an up-and-coming distro: Fuduntu Linux.
'The Last Official Day'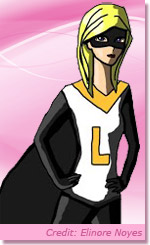 "The team has been striving to bring a stable system to the community and we believe we've been able to do that," Fuduntu team member Lee Ward wrote in a Monday blog post. "However, as time has gone by, support for GTK2 has decreased dramatically. With this, apps using GTK2 have been moved to GTK3 and old versions are no longer being maintained for either bugs or security flaws."
The growing use of systemd has also caused problems for the distro, Ward noted, with the ultimate result that "Fuduntu has reached an impasse.
"Beginning today, no new features will be implemented," Ward wrote. "The only exception are those features which are already being worked on. We will continue to provide bug and security fixes until the last day of support, however. 2013.3 will be the last release and September 30 will be the last official day of Fuduntu Linux."
'Very Sad'
Now, it should be noted that several members of the Fuduntu team apparently plan to launch a brand new distro following Fuduntu's demise.
Nevertheless, coming so soon after Linux.com named Fuduntu the No. 1 distro of the year, this latest news has been met with widespread dismay.
"The demise of Fuduntu was something that left me very sad," began Google+ blogger Alessandro Ebersol, for example.
'A Distropocalypse'
"Andrew Wyatt, one of the devs, helped me with some problems in GNOME 2, and we started a friendship," Ebersol added. "The guy is awesome, always ready to help and willing to make something good for the users. This is the spirit of community.
"I think the SystemD reasoning is great, and maybe it's the best thing since sliced bread," Ebersol opined. "But it could be implemented in a smoother way."
In any case, "I just hope other distros don't follow the same path of Fuduntu, and can cope with the novelties of SystemD," he concluded. "Or… we're going to have a distropocalypse…"
'A Limited-Time Opportunity'
Similarly, "Fuduntu had been doing so well, I admit that I was honestly disappointed to hear this," agreed Linux Rants blogger Mike Stone.
"That being said, I understand their reasoning," Stone added. "Honestly, the position that they were coming from was a limited-time opportunity anyway. It could only be sustained for so long before it became untenable.
"Unfortunately, that time is now," he concluded. "All there is to do now is sit back and wait for the next project from these people to come our way. It will be pretty exciting if it approaches the quality of the Fuduntu system."
'I Was Using It in My Netbook'
And again: "Sad news," Google+ blogger Gonzalo Velasco C. agreed. "I was using it in my netbook since a couple of weeks ago."
As for the brand-new project to come, "perhaps [the developers] can focus on helping some mother project directly, or make a communitarian sub-distro (like Kubuntu to Ubuntu) under Fedora or OpenSUSE," he suggested. "Perhaps reinforce another rpm distro like PCLinuxOS community."
Of course, "they are totally free to do what they want, including doing yet another new forked distro," he pointed out.
'I'm Shocked They Lasted'
Indeed, "Fuduntu is one of hundreds of distros of Free Software," blogger Robert Pogson offered. "It can evolve, remain static or shut down or fork and do any or all of those."
The good news is that "the diversity of the GNU/Linux system allows all to find a comfortable place in which to thrive," Pogson explained. "Issues like systemd or even Wayland are merely bumps in the road compared to the progress GNU/Linux has made since the early days of distribution by e-mail attachments, floppies, and source-code.
"Users can install a new distro in less than an hour with a fast connection these days," he added.
'Distros Come and Go'
"Maintaining a distro based on another distro that is actively moving in an opposite direction seems ridiculously hard," consultant and Slashdot blogger Gerhard Mack told Linux Girl. "I'm shocked they lasted as long as they did."
Google+ blogger Kevin O'Brien saw it similarly.
"Distros come and go in Linux, so I don't see this as hugely significant," O'Brien said. "Then again, I don't run Fuduntu<g>."
In any case, "if there is an overall message, it might be that trying to stay in the past is very difficult when most of the community is moving forward," O'Brien suggested.
'Linux's Big Weakness'
"Is anyone really surprised?" asked Slashdot blogger hairyfeet. "How many distros are on distrowatch now? 300? 400?
"This is Linux's big weakness: Nobody seems to be willing to work with a group — it's 'do your own thing,' which is why there are a billion text editors and hundreds of distros," hairyfeet explained.
"If the community could just whittle that down to even half a dozen, the sudden boost in devs and resources would allow those six remaining distros to be strong, have bugs fixed a LOT quicker, and the constant reinventing the wheel could finally end," he concluded. "RIP Fuduntu — now there's only 393 to go."
'The Warrior Mindset'
Google+ blogger Brett Legree wasn't so sure.
"Although my experience with Fuduntu has been limited since I first encountered it, I always had the impression that the people behind it have the warrior mindset," Legree told Linux Girl.
"There are hundreds of Linux distributions, and so many of them are, when it comes right down to it, not much different from the mainstream ones, with the exception of custom theming, default applications and some limited customization — no offense intended to these projects, as all are worthy," he explained.
'Something Special in Store'
"And then, we have other distributions that choose the road not taken, that chart their own course and stand out," Legree suggested. "I would say that Fuduntu is one of those, and from what I have read in the past few days, I do believe that the warriors who are part of it have something very special in store. I believe that they are up to the challenge."
In fact, "I would go further to say that that is the reason why we have free software in general — because some people choose to take everything as a challenge, rather than a blessing or a curse," he added. "It is easier to use what is there, to accept the status quo, but the way we grow is by challenging ourselves."
So, "I wish all the best to the Fuduntu team," Legree concluded. "I will be watching carefully with much excitement."