Well we're into the last few days of 2014 here in the Linux blogosphere, and fortunately the tequila supplies down at the Broken Windows Lounge continue to hold strong.
The weather outside may be frightful, but the refreshments — like the software — remain nothing short of delightful.
It didn't take long for bloggers to slip into a sentimental mood as they reminisced about the waning year, and a heartening post from Jim Zemlin over at Linux.com only helped things along.
"2014 was a tipping point where companies decided there was too much software to write for any one company to do it by themselves," Zemlin wrote. "They are shedding commodity software R&D by investing in 'external R&D' with open source.
"Those who master the game have a compelling advantage," he added. "Those who don't are getting left behind. We are experiencing an innovation renaissance that is largely driven by open source software that powers distributed, scale out systems."
Bloggers were ready to weigh in when news arrived of Linux Voice's poll, entitled "What was your FOSS highlight of 2014?"
'That Made My Day and My Year'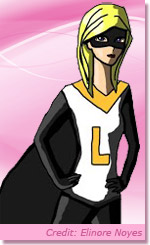 For blogger Robert Pogson, the highlight came recently when his wife's PC died.
"I moved her files to my Beast and left a little thin client the size of a box of chocolates on her desk," he told Linux Girl. "I was working at the server and had the little guy booting over the network, so I didn't need to touch it. I could control it by SSH.
"I finally had it working — well, all except sound and full-screen video — and went upstairs to explain it all to her," he recounted. "To my surprise, she was using it with no difficulty at all. I had moved her files over to the server and her work environment, even the password was unchanged. She mentioned that it was faster than her old machine!"
That, in essence, "made my day and my year," Pogson said. "She is the same lady who used to require reams of legal papers noting every recipe there was for using DOS! Now she uses GNU/Linux like it's an old friend.
"Amazing," he concluded. "2014 has been a great year."
'A Pretty Good Year for FOSS'
Chris Travers, a blogger who works on the LedgerSMB project, was similarly cheerful.
"All I know is I got a lot of software released this year," Travers said.
"Most of it is aimed at developers and businesses, but it still, I hope, helps. For me, 2014 was a pretty good year for FOSS, all things considered," he reflected.
"I think the main thing I liked about 2014 was that nothing big really needed to happen," said consultant and Slashdot blogger Gerhard Mack.
'What Free Software Is About'
"There is a ton of good news on the Linux front this year, but I personally was delighted by the arrival of Linux Voice magazine," offered Google+ blogger Kevin O'Brien. "It is not only a great magazine, but the idea of a group of people doing this with community support, and in turn supporting the community back, just resonates.
"This," he added, "is what free software is about."
SoylentNews blogger hairyfeet, on the other hand, focused on security and the dark side — namely, "undeniable proof that 'many eyes' was a myth thanks to Shellshock and Heartbleed," he told Linux Girl.
"There you have two of the most vetted pieces of code in FOSS history — including Bash, which is THE most vetted source EVAR, and it STILL got pwned!" hairyfeet said.
"That is it, game over, thanks for playing, the myth is busted! Maybe now that it's dead and malware is aiming its sights on Linux, maybe we'll see some real change with the way things are done — more like BSD when it comes to vetting would be a good start," he said.
'Sad, Very Sad'
Google+ blogger Alessandro Ebersol was also dispirited.
"The FOSS highlight of 2014 for me? Well, sadly, it was the breakup of the Debian distribution," Ebersol said.
"It was a negative highlight," he conceded, "but for me, it was a tipping point, where communities bowed down to corporations' will. Sad, very sad."
'That Is Refreshing'
Google+ blogger Gonzalo Velasco C., however, chose to accentuate the positive.
"Well, this year we had a very dark highlight with the Systemd situation," he acknowledged. "Wounds are still bleeding in some communities; forks were made; tons of antacids were consumed. Time will heal those, but for now, the bitter taste remains."
On the other hand, "distros like Slackware, Gentoo and PCLinuxOS stayed put on their convictions not to use it, and that is very good," Gonzalo Velasco C. pointed out. "Also, this year phones with FirefoxOS and Ubuntu-phone are appearing, and that is refreshing. Godspeed!"