Given President Obama's success in the last two elections — particularly how he out-executed Romney with analytics — I was convinced that we would see a major emphasis on the use of this technology in this election season. It seemed that Clinton, in particular, would have been drawn to it after Obama used it to defeat her in the 2008 primaries.
Although some of the PACs have embraced analytics, I haven't seen a similar effort on the part of any candidate in either party. However, if you look at the amount of money each candidate has spent, Trump stands out. He has spent a small fraction of what others have, and yet he clearly is becoming the one to beat.
I don't think this is an accident. I think it is partly because folks underestimate him — but it's also in part because he has an invisible team behind him doing an incredible amount of heavy lifting. Also, like Steve Jobs was, Trump is a master manipulator.
I'll share some thoughts on technology and the U.S. elections, particularly as they apply to social media, and I'll close with my product of the week: Blue Apron — which, thanks to my sister, has done wonders for my dinner menu.
The Analytics President
I attended a presentation a few years ago in which Obama's ex-election CIO walked us through how the campaign was able to use analytics to analyze voter sentiment and then drive recommendations to the team handling social media, as well as to Obama's speech writer. The end result was that Obama had better tools not only to anticipate what his opponents were likely to say, but also to alter his public stance to better address what voters wanted to hear.
This was particularly true during the reelection campaign, when a team of then-experienced election tech specialists were able, for a fraction of the money Romney was spending, to win an election Obama should have lost due to his falling approval ratings.
What is interesting is that these capabilities weren't helpful to the president in doing the job — largely because the talented folks Obama hired for his election efforts couldn't work in a government shop. So, Obama's campaign achieved great election performance — but when it came to doing the job, Obama pretty much hit a wall.
Obama didn't really understand the technology, but he had really good campaign staffers who did, and they took care of the heavy lifting. While Obama is a good speaker, his inability to work with Congress is evidnece that he isn't a good manipulator. In some ways, Trump is reminiscent of Steve Jobs; both were master manipulators.
Trump: The Social Media President
If you look at the minuscule amount of money Trump has spent so far, as well as his antics on social media and on stage, which suggest he is just screwing around, you'd likely conclude that he isn't very serious. However, if you step back and really look at what he is doing, several things become clear.
For instance, where are "his people"? If Clinton has an issue, it's generally a staff person who responds. However, if Trump has an issue, it is generally Trump who responds. He is more aggressively the face of his campaign than Clinton is of hers.
If you look at the comparative spend in the primaries, Bush and his super PAC have spent more than US$60M, and he isn't even polling in the top three. Trump has spent about $5 million, but he dominates the Republican field. This suggests he is much more effective with money than Bush, a politician with deep political experience that rivals Clinton's.
If Trump's pattern holds, what do you think will happen when he moves to the general election and starts spending at Bush or Clinton levels? There is no doubt Trump is a master manipulator, and he has figured out how to use social media to turn this advanced skill into a near superpower. If this skill disparity holds, he won't just win the election — it will be a rout.
Watch for the Pivot
Trump can't win the general election with his current positions — they are too far right. Many are so far right, they are in crazy territory. However, he is speaking to the believers who will go to the polls to help him win the primary.
To win the general, he knows he has to pull from the middle, which means he'll have to make a subtle pivot to the center to pull in enough voters to beat Clinton. I expect he'll do it with his VP pick, so expect him to get creative and pick someone who can widen his base substantially. Someone like David Petraeus, for example, could counter Trump's perceived shortcomings and pull far stronger from moderate voters.
I think he'll pivot sharply after he wins the primary so he can pick up enough votes to win. You may recall that Clinton didn't take Obama seriously until too late. With good data, a master manipulator should be pretty much unstoppable, barring a major screw-up — which is still more than likely.
Wrapping Up: The Power of Social Media
What social media can supply is a pretty good idea of the issues that get people fired up and, particularly, what resonates. Used by someone who is a master manipulator, this kind of information becomes a force multiplier of incredible strength. That's demonstrated by the huge disparity in spending by Trump versus everyone else in the race.
That information likely is backed up by analytics, but the effectiveness of the effort appears to be a magnitude greater than Obama's. That could be due to the combined impact of Trump's better tools and his being a much stronger manipulator.
One of the things I've always wondered is what would happen if a master manipulator ran for major office? Steve Jobs was able to execute very well, largely because he was a master manipulator (the iPad really wasn't magical).
While their politics are clearly different, Trump may be the best indicator of what would have happened had Jobs run for president in a social media/analytics world.
Kind of scary, really.

A few years back, neither my wife Mary nor I had time to cook, so we hired a private chief who would come in every month or so and cook up a lot of meals for our freezer. The problem was that it became pretty much the same thing month after month, and it got really boring.
Still, the concept of someone else doing most of the heavy lifting in the kitchen is a good on, particularly if both spouses work. Well, this Christmas my sister Valerie gave us a subscription to Blue Apron, and it has been a godsend.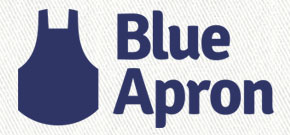 Every week or so, we receive a whole bunch of prepackaged ingredients for meals based on what we like, and we just throw them into a pan to make an incredible dinner. Every one of the meals is different, and we haven't had a bad one yet. There's a nice balance of different meats and vegetables, and Blue Apron's dishes present better than the frozen meals the personal chef used to make. The service isn't that expensive, either.
So, thanks to my sister for finding Blue Apron, and for giving us healthy and easy-to-fix alternatives to restaurants or home cooking. Because Blue Apron has resulted in a dramatically reduced need to go out to eat while expanding my food choices, it is my product of the week.