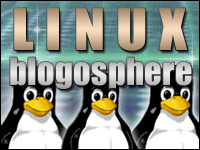 Google's Chrome OS may still be vaporware, but its announcement has set off reverberations in the blogosphere as strong as any produced by much weightier matter.
Indeed, ever since the official announcement nearly two weeks ago, countless conversations have scrutinized the few details that are currently available about the Linux-based OS, with many pondering its long-term effects both on FOSS and on Windows.
It wasn't too surprising, then, to see both Bill Gates and Steve Ballmer weighing in recently with their reactions to the announcement — nor, for that matter, were those reactions.
'Microsoft Gets Its Edge Back'?
"I don't know if they can't make up their mind or what the problem is over there," Ballmer said last week at the company's Worldwide Partner Conference in New Orleans, according to Cnet. "The last time I checked you don't need two client operating systems."
Many have hailed the new OS as a giant step forward for Linux, but others have expressed concern over the increased confusion yet another distro might cause in the community.
Some ZDnet bloggers, in fact, even went so far last week as to suggest that Microsoft may be getting "its edge back" as a result — kicking off a storm of more than 100 comments and echoing similar sentiments expressed the week before at InformationWeek.
Losing 'Gobs of Money'
Can this really be true? Can Microsoft be gaining ground through it all? LinuxInsider couldn't resist asking around.
"I don't think Microsoft is getting its edge back," Montreal consultant and Slashdot blogger Gerhard Mack told LinuxInsider.
"Windows 7 is better than Vista, but still more of a resource hog than XP was," Mack explained. "Meanwhile, Linux has been lowering its hardware requirements. Previously it managed Vista-level desktop effects with less than XP resources."
Xbox still "loses gobs of money," Mack added. "Bing barely managed a short-term bump before the search market share stats ended up even more in Google's favor. The Zune is left struggling for second place, and their anti-Apple ads backfired.
"How does any of that show ANY sign that Microsoft is back on the upswing?" Mack asked.
'They're Just There'
"Depends upon what someone means by 'edge,'" Slashdot blogger yagu opined. "I've always seen their edge as having 90+ percent of the desktop market and what that allows them to do everywhere else –deep pockets, leverage in negotiations, etc.
"I see Microsoft as always having had the edge," yagu told LinuxInsider. "As for their acumen in technology, it's always been modest. I don't see them anywhere near the most creative and inventive nor do I see them as lagging. They're just there."
It's too soon to tell whether Chrome will threaten Microsoft, yagu asserted. "But Microsoft should be looking more closely at Chrome, and I suspect they are — it's too hard to believe that Ballmer's reaction is so glib."
'Only Bad If Your Competitors Do It'
Indeed, "I loved that bit about Ballmer slamming Google for having two client operating systems, since Microsoft does it too," Mack agreed. "Chrome v. Android? What about Vista v. CE? Oh, right … it's only bad if your competitors do it."
Chrome is going to "fight the threshold to market everyone else has, and that's the killer-app availability," yagu predicted. "If Chrome can't run show-stopper applications like Photoshop, it starts behind the eight ball — and for the record, it won't be able to.
"But online versions and replacement drop-ins seem more possible than ever, and if Microsoft ignores the threat, eventually someone is going to upend the desktop balance with their disruptive technology," he concluded. "Chrome may be that disruption."
'A Non-Starter'
Alternatively: Chrome is a "non-starter," Slashdot blogger hairyfeet told LinuxInsider. "Google seems to be forgetting we live in the USA and not Japan."
Outside of the major cities, most people in the United States cannot take 24/7 Internet access for granted, hairyfeet asserted, and cloud computing is "really awful" without it.
"Chrome just won't be able to compete with MSFT and Linux when it comes to no net connection," he said.
"I can take Xandros Business on my laptop and not only can I enjoy Internet activity but, more importantly, when I have no connection I can still get work done and play thanks to apps like Open Office and Gimp and MPlayer," he said. "But Google Gears and Google Docs simply don't provide nearly the ease and convenience of rich desktops apps like MS Office or OO."
$300,000 Astroturfing Fine
It remains to be seen how Chrome plays out, of course, and whether those on the pro-Microsoft or pro-Linux side will be most gratified. What seems certain, however, is that the contentious debates will continue.
Speaking of which, in what may have been even more momentous news last week, New York Attorney General Andrew Cuomo announced the result of what is apparently the first U.S. case to focus on Internet astroturfing.
Specifically, it looks like Lifestyle Lift — a cosmetic surgery company whose employees apparently posted fake reviews of their services on various Web sites — will have to pay a $300,000 penalty to the state of New York.
'Does This Apply to Team Windows?'
"This company's attempt to generate business by duping consumers was cynical, manipulative, and illegal," said Attorney General Cuomo in a statement. "My office has and will continue to be on the forefront in protecting consumers against emerging fraud and deception, including 'astroturfing,' on the Internet."
Now, "astroturfing" is a term that frequently gets flung about during the aforementioned debates between Windows and Linux fans, as we've noted before. So, we couldn't help but wonder if this case might at least begin to put minds at rest about the prevalence of the practice in the OS world.
Put another way: "What I really want to know is this: does this 'anti-astroturfing' law apply to 'Team Windows'?" wrote morgan_greywolf on Slashdot, where by Friday the news had been greeted with nearly 250 comments. "If so, watch out Softies, Cuomo's got your number."
'How Do You Tell?'
The ruling "does add penalties in these cases," Chris Travers, a Slashdot blogger who works on the LedgerSMB project, told LinuxInsider. "I think it could be relevant, but I am not holding my breath for enforcement."
Similarly: "Hats off to the Attorney General," Mack said. "This won't affect Microsoft much, but it will affect a lot of smaller and less honest businesses who pull this kind of crap on a regular basis."
Of course, the problem with the whole astroturfing thing, hairyfeet pointed out, is how do you tell?
"Now that Win7 is coming up — and, just to be honest, I did buy the Home Premium upgrade — there is going to be lots of screaming about astroturfing, when it really is just a groundswell of support," hairyfeet predicted. "Which actually makes sense, really. I mean, when was the last time the entire public was handed the new MSFT OS right from Beta stage? This has given millions a chance to try it, and while I don't care for the interface as much as I do my XP X64, it does work and is leaps and bounds above Vista."
'Overzealous Fanboyism'
Many younger observers "don't seem to remember what happened with XP," hairyfeet added. "When XP came out you would have thought it was the best thing since sliced bread. Why? Because WinME was horrible!
"I have noticed that those that dare to say such things as, 'WinME was horrible' or 'Vista is a bloated pig' do seem to get downmodded more often, but I think it is more overzealous fanboyism than anything, since I have noticed the same when someone dares to say anything bad about iTunes or iPod," he said.
"Wintel is based on a pyramid structure that is very deep and wide," blogger Robert Pogson told LinuxInsider. "The monopoly can astroturf at so many levels, prosecutions are not likely to keep up."
One "hotbed of anti- GNU /Linux trolls," for example, is the Craigslist computer forum, Pogson asserted. "They can have a comment or whole thread removed in a few minutes if there is the least criticism/comparison of that other OS. Anywhere that moderation is weak/liberal/user-centered, the astroturfer has an easy time clogging message boards with M$'s 'technological evangelism' and excluding any suggestion of change."
'The Last Scream of the Dying Beast'
Change is "vital" in IT, and astroturfing "serves no other purpose than to preserve the status quo," said Pogson.
On the positive side, however, "the continued and increasing cadence of astroturfing is a sign that the end days of monopoly are here," he opined. "This is the last scream of the dying beast. The netbook has shown the world we do not need Wintel to do what ordinary people do."
Now, "it is up to the end-user to demand that IT work for them rather than Wintel," he concluded. "There are all kinds of changes bubbling up from below, and M$ and its astroturfers will be pushed aside sooner rather than later."