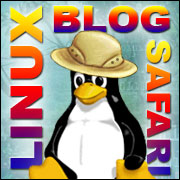 Well it's spring storm season in many parts of the world, so it should come as no great surprise that we've had some storms here in the Linux blogosphere as well.
Just in the last few weeks we've had the bank that decided Windows was cheaper; we've had the shockingly FUD-filled FOSS survey; and we've had less-than-entirely-flattering words said about Linux's waistline, to name just a few examples.
Stormy debates have followed many of these, as one might expect, and there doesn't seem to be any end in sight to that pattern. The latest example? None other than one of TuxRadar's ever-intriguing Open Ballot polls.
'Would You Pay for Linux?'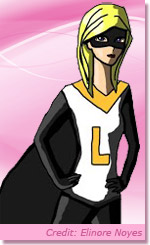 "Depending on how you pay for it, you'll probably have to part with at least fifty quid for Windows 8, and double (or more) for OS X, and they come with almost no software compared to the average Linux distribution," the TuxRadar team began. "Yet almost all Linux distributions are free as in zero-cost.
"We've got a simple question for you: would you (or indeed, do you) pay for Linux?" they asked.
The question had barely hit the airwaves when the stampede began, with blogger after blogger racing to the scene to share their opinions. Luckily for her readers, Linux Girl was there, Quick Quotes Quill at the ready.
'Still a Bargain'
"Yes," began Slashdot blogger yagu, for example. "Actually have a number of times.
"Considering the value-add to my life and career, it's been worth it to me to pay for distributions either by contribution (voluntary) or some service fee," yagu explained. "Linux, even at a modest price, perhaps $20-50, still a bargain."
Indeed, "not only would I pay for Linux, but I think it would be a good idea," agreed Google+ blogger Kevin O'Brien. "When something is free of charge, no one cares what you think as a user. But when users are also customers who provide cash to the project, they are a force to be reckoned with.
"Think of some big change you disagree with, then ask yourself if it would have happened if the paying customers had objected to it," O'Brien added.
'I Would and I Do'
"I already pay for Linux," consultant and Slashdot blogger Gerhard Mack told Linux Girl. "My yearly Linux Foundation membership is my way of making sure that Linux development continues."
Similarly, "yes, I would pay for Linux, and indeed I do," agreed Google+ blogger Brett Legree.
Yet while Linux may be "free as in zero *financial* cost, there are other costs involved with everything, and software is no different," Legree pointed out. "Let us call them opportunity costs."
'I Would Be Willing to Pay'
As a husband and a father of four who runs a consulting business on the side, exercises regularly, and works full-time as a nuclear engineer, "my personal time is worth a lot of money to me," Legree explained.
So, "any time spent doing something that I didn't intend to do is a lost opportunity to do something that I would rather be doing," he added.
"Yes, the average Linux distribution does come with a LOT of software compared with Windows or OS X (yay Notepad & TextEdit), but sadly in my own experience it can also come with issues like kernel regressions, poor power management, generic drivers and so forth," Legree said.
"I would be willing to pay for a distribution that is stable and provides good support to take care of all of these things, but is a little more up to date — something in between Red Hat Enterprise Linuxand Fedora would be ideal for me," he concluded.
"Telling me that 'Linux is not only free but better because it comes with LibreOffice and GIMP and…' doesn't really hold a lot of water, unless you suddenly can't download and install all of those programs for Windows 8 and OS X," Legree added.
'I'll Use the Free One'
"I have no problem paying for good software, and Linux is IMHO some of the best software out there," began Linux Rants blogger Mike Stone. "All things being equal, I'd pay for Linux."
At the same time, however, "part of what I love about Linux is the freedom that comes with it," Stone added. "Software that you have to pay for isn't free (as in freedom), so that would definitely take away some of what I love about the OS."
Google+ blogger Gonzalo Velasco C. had a similar view.
"If all OSes are to be paid for, I'd certainly pay for a complete GNU/Linux suite," he began. "I'm sure it would be cheaper, and then I'll demand that the programmers make it as close to perfection as they can."
If there's a free option, however, "I'll use the free one, and contribute whenever I can," he concluded.
'It Would Raise the Cost'
"If I were in the market for a PC and retail shelves offered GNU/Linux, I would pay for it," blogger Robert Pogson concurred. "It's probably worth $10-$20 for a download, too, but with FLOSS that's not a sure income for most organizations, and it would raise the cost and complexity of shipping a distro."
What would make more sense is "for OEMs and large organizations to fund/support the distro of their choice in lieu of paying licensing fees," Pogson suggested. "That way, they have more control over the process and they get less expensive software by sharing with upstream."
In fact, "a lot of that happens with the Linux kernel and a few other applications widely used and valued by organizations supplying money, hardware and manpower," he noted.
The Virtues of Donations
The reality is that "there isn't a good way now for the world to support small FLOSS organizations/projects except by donations," Pogson opined.
"In the future it may be possible for profitable distros to share the wealth with their upstream suppliers — RedHat, IBM, Dell, HP, SUSE and Ubuntu are doing that in several ways," he explained. "Others supply bandwidth, servers, employment, training, support and storage for distros and projects.
"The ecosystem is diverse and it seems to be working," Pogson concluded. "I expect it will scale as more users of GNU/Linux develop. It would be great if retail sales included a contribution to a foundation to support FLOSS, possibly similar to copyright fees paid for CDs."
'I Would Not Pay'
The problem with paying for software is that "one is usually paying for restrictions on that software," suggested Chris Travers, a blogger who works on the LedgerSMB project. "These restrictions usually reach what you can make out of the software."
Travers recently blogged on that very topic, he noted.
"The promise of open source is that of democratized access to software as a means of production, and license agreements interfere with that," he explained. "In the end, no, I would not pay for the privilege of someone telling me what I can or cannot make out of the software."
'I Don't Think I Would Pay'
The TuxRadar article, however, "goes with a more conventional approach to trying to monetize open source software, which is selling access to developers, usually under the heading of 'support,'" Travers noted.
"Unfortunately support agreements usually end up looking a lot like software license agreements from a property ownership perspective, and so I don't think I would pay money directly to a distribution for something critical like a support agreement unless I really liked the terms."
That said, "there are important indirect ways people (including myself) pay for Linux, and the biggest is contributing development time," he added. "Obviously non-developers cannot do this, but with bounty systems, non-developers can often pay developers for a (sometimes small) piece of a development project and thus collectively leverage cash in the way the article suggests."
In short, "I don't really think paying for a distribution outside of critical support under favorable terms is likely to be a good way to go," Travers concluded. "I think that paying for the software by helping to sponsor development (which one then effectively owns, in the sense of having the right to utilize to make products of one's choice) is a better way to go."
'Not Worth Anything to Me'
Last but not least, Slashdot blogger hairyfeet took the "no" answer even further.
"The current situation is a mess and therefore not worth anything to me," hairyfeet told Linux Girl. "I can take a disk with a 4-year-old driver in it, slap it into my drive and in 15 minutes the hardware is up and running.
"Can you do the same in Linux? Nope, because the driver model is set up all stupid in Linux," he said.
"So would I pay for Linux? Not unless the QA and support went WAY up, and I just don't see that happening," hairyfeet concluded. "A few companies have tried in the past, but none have been able to come close to the amount of support I get from that $80 copy of Windows Home."