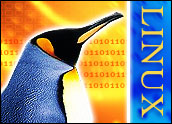 It's a rare day on the Linux blogs when comparisons don't get made between Windows and our favorite operating system, but when those comparisons take the form of benchmarks, we can't help but sit up and listen.
Sure enough, following a like comparison earlier this year, the bloggers over at TuxRadar recently put Windows 7, Vista and various versions of Ubuntu through their paces again to see just how they compare.
Bottom line? "There's nothing in Windows 7 that Linux can't do, and in most cases, do it better," the TuxRadar bloggers wrote. "Our machines are quicker and more efficient. Our desktops are more innovative and less static. Our apps are more powerful, cheaper and less partisan, and Linux security has never been better.
"Best of all, we have complete control over the future of Linux, and its success or failure at the hands of Windows 7 is in our hands," they added.
'LINUX = Leave It Now Unless Xpert'
The reaction? Scores of comments on the TuxRadar site, covering all bases between the congratulatory and the outraged.
To wit: "I would have never thought I would read something like this in a Linux publication but you did a great job of comparing Windows 7 to Linux," wrote Anonymous Penguin. "For me I am sticking to XP and Ubuntu, Fedora 11 and AntiX. These run my older hardware the best."
Then again: "LINUX = Leave It Now Unless Xpert," wrote another Anonymous Penguin. "WINDOWS = When IN Doubt Order Windows Seven."
Not to mention: "I've seen more fair and balanced comparisons on Fox News," added Blast Hardcheese.
'Almost Entirely Meaningless'
"Benchmarks are almost entirely meaningless for most people," Monochrome Mentality blogger Kevin Dean told LinuxInsider. "They're great metrics to compare optimization on the same system but become meaningless on different systems or on different operating systems."
Assuming TuxRadar's benchmarks are "accurate and relevant," the difference between some of them would not really affect most people, Dean added, "especially since different applications defy benchmarking, and nobody uses a 'default install' of anything — they add applications to get stuff done."
It's difficult to read a Windows 7 vs. Linux comparison without being cynical, he said.
"I've been a 'Linux only' user for years up until fairly recently, and the PC I'm on right now at work is Linux," explained Dean. "However, due to lifestyle changes, I've switched hardware at home, from a long history of desktops to a decently powered laptop. On that laptop, I'm Windows 7 only."
'No Linux Option Is Suitable on My Laptop'
The fact that "every current Linux distro fails to make 3-D and WiFi work together" makes it tough to take such benchmarks seriously, Dean noted.
"My problem might well be rooted in fglrx, but it's entirely irrelevant since neither replacement of the hardware nor change in my use habits are viable options for me," he said. "The simple fact of the matter is, no Linux option is suitable on my laptop today, and Windows 7 'just works,' including 3-D and WiFi."
Not only that, but "unlike Windows XP or Vista, it does so out of the box," he asserted.
'Shills with an Advertising Budget'
On the other hand: "What a joke has been the stream of vaporware coming from M$," blogger Robert Pogson told LinuxInsider. "Instead of selling new product, they sold new vaporware for years. Features that are just now becoming workable in '7' have been around for years in GNU/Linux."
For security and indexed search, for example, "we have had good tools like Unix OS design features, Beagle and SWISH-e for many years before Vista," Pogson noted. "We had a 3-D desktop and virtual desktops long before M$. As usual, they are not innovators, just shills with an effective advertising budget."
Even if Microsoft can sell its product "based on feature-bloat," it can't catch up with GNU/Linux on "one of my favorite features: cost," Pogson added. "I can give a user stuff they really need at a much lower cost. This allows people to choose higher-power hardware or tiny, polite thin clients in greater numbers for the same budget or less."
As Moore's Law and its corollaries bring "hardware magic" down to a price more of the world can afford, "the huge phalanx of shills and fanbois has a cost that cannot be hidden," Pogson maintained.
"The monopoly is failing under its own weight," he said. "2009 was the year when buying people off affected the bottom line of M$ in obvious ways. If M$ wants to compete on price and features, they cannot continue paying people to use their OS," he concluded.
'A Turning Point'
Speaking of competition, IDC recently published a report that lent some weight to Pogson's assertions.
"We see 2009 as a turning point for the nature of Linux adoption and deployment," wrote author Al Gillen.
Global Linux revenues rose by more than 23 percent last year to reach US$567 million, the report found; even more interesting is its prediction that with an expected compound annual growth rate of 16.9 percent, Linux is poised to become a $1.2 billion business by 2013, according to a story in Heise Online.
'Largely Irrelevant'
"I think this is largely irrelevant unless you work for or are a shareholder of one of these Linux vendors," Dean said. "Far more important, I think, are the dollars that flow because of the 'behind the scenes' Linux."
Red Hat and Novell's license revenues "pale in comparison to the commerce conducted by people using Red Hat and Suse and others," he noted.
"We already knew that meeting people's software needs was a fertile and growing market," Dean concluded. "'Billion' is a small step above the 'nearly a billion' that they were doing last year. How Linux meets people's needs and what happens with those needs fulfilled is a much greater success than breaking the 'billion' barrier, I think."
'On the Server'
Linux will almost certainly end up a billion-dollar business "on the SERVER," Slashdot blogger hairyfeet told LinuxInsider.
"On a server you have experienced admins who prefer a text-heavy CLI interface because it saves on resources that could be better used serving clients," he explained. "That is why Windows server 2K8 comes with the ability to just run 'core' and have only that which you need most."
That said, however, "I have found even my most Linux-happy server admin friends keep one or more Windows Domain Controllers on the network," hairyfeet asserted. "Why? Because Linux has yet to come up with a 'top-to-bottom full stack' approach that touches AD+Exchange+Sharepoint+GPO for ease of use."
'It Is More Complex and More Work'
Linux gurus get "paid more for doing the same job because it is more complex and I would argue more work to get the same functionality from Linux that you get from Windows and the 'full stack' approach," added hairyfeet.
"Hell, I could probably teach my 16-year-old in a month or so enough to admin a basic Windows domain setup," he explained. "Everything is GUI, set up in an easy to understand and visualize tree hierarchy, and there is even a nice wizard that will walk you through most of the basic tasks."
The closest approximation in the Linux world is Xandros server, hairyfeet added, and "while it gets a lot of the way towards the Server+Exchange functionality, it isn't nearly as good at GPO as a Winserver is. And I haven't seen a 'Sharepoint killer' or an 'Outlook killer' yet come from the Linux world."
'The Better It Does, the Better I Do'
So, "while I have no doubt that pretty much all the web servers will end up firmly in the Linux domain, everything behind the firewall will most likely stay firmly rooted in Windows," hairyfeet predicted. "Not only because there are still so many mission-critical apps that simply aren't offered in Linux — from custom apps to CAD and graphics — but admining a Windows Server is just so much easier than doing the same job in the Linux camp."
Either way, however, there's no denying that increasing success for Linux means the same for those who work with it.
"I certainly hope Linux continues to do well," Montreal consultant and Slashdot blogger Gerhard Mack told LinuxInsider. "Linux is my bread and butter, so the better it does, the better I do."