Well it was a fairly quiet week here in the Linux blogosphere, as much of the mainstream tech world staggered directly out of their New Year's revelries and into the halls of CES.
Not that Linux didn't have a presence at the gargantuan show, mind you. It was there, all right — not just in phones but in TVs,smartwatches and cars, to name just a few examples.
Still, there was no denying that the mega-event left things a little more peaceful than usual for those of us who chose to stay put in the Linux blogosphere, where we could ponder the news at leisure and — most importantly — from afar.
'I'd Like to Replace Windows 8.1'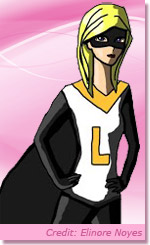 Of course, appealing as all shiny new gadgets may be — not to mention potential-packed older ones, for that matter — it's never long before FOSS fans' thoughts begin to turn toward tinkering.
Case in point? None other than a recent post on Slashdot.
"I needed a new laptop and found a great deal on an Asus Transformer TP500L," wrote submitter Steve Parrish. "It's one of the laptops where you can flip the screen back and use it as a tablet.
"I'd like to replace Windows 8.1, and I'm having a difficult time finding a Linux distro that will work on it," Parrish went on. "I'm familiar with Mint, SolydX and older Ubuntu versions. I tried the latest Ubuntu with Unity and didn't like it, but the OS installed with only a few minor issues. Has anyone tried any other distros on a hybrid laptop with a touchscreen?"
Down at the Linux blogosphere's Broken Windows Lounge, Linux lovers wasted no time before sharing their ideas.
'Ubuntu or Fedora'
"In a touchscreen world, choices for Linux desktop environments are fairly limited," offered Linux Rants blogger Mike Stone, for instance.
"As much as I love KDE and Xfce, I don't feel that either are particularly good when it comes to using them with a touchscreen," Stone said. "I think the best choices are going to be GNOME and Unity. To me, that means if you're using a touchscreen computer, you're going to want to use either Ubuntu or Fedora."
Unity "was designed with touchscreens in mind, so I think the transition would be the easiest," he opined. Then again, "if you're one of the many who still dislike Unity for one reason or another, GNOME would be the best alternative. There are similar features in both environments that make using a touchscreen easier.
"Of course, if you're more adventurous, you may find that Plasma/Active is a good choice, or even Android-x86," Stone suggested. "I don't think you're going to find the polish of Unity or GNOME in either of these environments, but both are designed for use with that kind of hardware."
A One-Horse Race?
A good free-software touch interface is "very needed, and right now Ubuntu is doing better at it than anyone," agreed Google+ blogger Kevin O'Brien. "The Unity interface was designed with that in mind. I think Canonical correctly read the handwriting on the wall on this one."
Particularly given the death of Vivaldi, in fact, "I am not sure there is another horse running in this race," O'Brien said.
"I would choose whatever distribution best supported the hardware, and then after that test the various graphical shells — GNOME, KDE, etc. — to see which one worked best for me with touch interface as well as standard keyboard and mouse," offered Google+ blogger Brett Legree.
"I don't believe that there is 'one best' distribution for this purpose, as it may be as unique as the individual," Legree added.
'Expect Every Kind of Bug'
"I'm not so sure you want to switch to a totally touch-based OS with ahybrid device since keyboard and mouse are still much easier to deal withthan a touchscreen," mused consultant and Slashdot blogger Gerhard Mack.
"What you really want to do is enable touchscreen support on his existing distro," he suggested.
Most such devices were made for Windows, so "expect every kind of bug to plague the experience," warned Google+ blogger Alessandro Ebersol.
Still, "perhaps the young fellow could use Ubuntu Touch and be successful in his daily work routine," Ebersol suggested. "Ubuntu Touch is not the same Ubuntu with Unity one can download from Canonical. From the reviews I got on the Net, it's a more polished interface and experience."
Another option is KDE Plasma — "and Enlightenment E19 has a touch-device mode," he added.
'A Big No-No'
"I'm not much of a fan of touch at all," began blogger and retired teacher Robert Pogson. "I've spent years telling students to keep their greasy fingers off the monitors… 😉
"I do see the merits of touch for small screens and handhelds, but if you have a keyboard and a pointer, I don't see the point of touch," he said. "Touching means taking my hands off the steering wheel or poking the computer in the eye — a big No-No."
On the other hand, "I've never seen anything on which I could not install Debian GNU/Linux," Pogson noted.
"There are so many ways: slurping up a CD, slipping in a written disc or image of a disc, USB, Flash, PXE (my favorite)," he explained. "I've never installed it on something with a touchscreen, though, so I don't know how that works. One should use Google to find the way."
'Yeah, Good Luck With That'
SoylentNews blogger hairyfeet was less optimistic.
"Hybrid laptops? Yeah, good luck with that," hairyfeet said. "MSFT threw boatloads of money at those, and the support is still more miss than hit; Linux certainly isn't gonna fare any better."
The basic premise doesn't make sense, hairyfeet opined: "Let's take two devices designed for two completely opposite roles — laptops, with active creation of content, and tablets, which are just passive media-consumption devices — and let's jam 'em together!
"Well, they've been making these things for the better part of a decade now, and what do you get? A mediocre laptop and a mediocre tablet, yay!" he added. "Less battery life than a tablet, weaker processor than anything short of a netbook — oh, and more expensive!"
Hairyfeet's advice? "Dual boot," he said. "Windows 8 has a functional tablet UI and is REALLY good on battery life, and Ubuntu is just fine on the desktop, so why not use dual boot to always have the best tool for the job?"
'Working Hard on This One'
Looking ahead, "it is going to be great to see GNU/Linux in more and more OEM machines, touchscreen versions or not," offered Google+ blogger Gonzalo Velasco C.
"The world is becoming touchscreen because smartphones and tablets are 'training' us that way," he added. "Desktops and laptops are the next step, yes. I bet the Ubuntu team is working hard on this one."