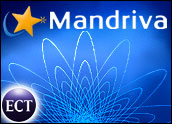 As Microsoft's saber-rattling patent infringement claims continue to resound throughout the open source world, Linux distributor Mandriva is the latest player to stand up to Microsoft and draw a line in the sand.
Last fall, Microsoft and Novell signed a multi-faceted patent-protection agreement, which was later followed by similar agreements with Linux-focused firms Xandros and Linspire. Meanwhile, Red Hat has consistently said it won't make a deal with Microsoft over nebulous patent infringement claims, as has Canonical, which provides the Ubuntu distribution. Now Mandriva has sided with the latter group.
That's Three Against Three
Mandriva's CEO, Franois Bancilhon, stated his organization's position in a blog post earlier this week.
"As far as IP is concerned, we are, to say the least, not great fans of software patents and of the current patent system, which we consider as counterproductive for the industry as a whole," Bancilhon wrote.
"We also believe what we see, and up to now, there has been absolutely no hard evidence from any of the FUD (fear, uncertainty and doubt) propagators that Linux and open source applications are in breach of any patents. So, we think that, as in any democracy, people are innocent unless proven guilty, and we can continue working in good faith," he added, before making a jab about paying "protection money."
Ubuntu, Too
Ubuntu Founder Mark Shuttleworth also hasn't pulled any punches on his blog:
"We have declined to discuss any agreement with Microsoft under the threat of unspecified patent infringements," Shuttleworth wrote.
"Allegations of 'infringement of unspecified patents' carry no weight whatsoever. We don't think they have any legal merit, and they are no incentive for us to work with Microsoft on any of the wonderful things we could do together. A promise by Microsoft not to sue for infringement of unspecified patents has no value at all and is not worth paying for. It does not protect users from the real risk of a patent suit from a pure-IP-holder (Microsoft itself is regularly found to violate such patents and regularly settles such suits). People who pay protection money for that promise are likely living in a false sense of security," he noted.
In Stalemate?
"I don't get the sense that there's much happening until there's legal action and Microsoft presses the issue. The battle lines, the conceptional understanding of what's happening, is pretty much the same as the first day it started," Michael Cot, a RedMonk analyst, told LinuxInsider.
"It's that sort of impassable situation where the core beliefs of the two groups are aligned so that a conversation can't be had without some action occurring," he added.
From a business angle, Cot noted, "maybe the price of protecting yourself is so cheap, you're like, 'Yeah, sure, whatever,' and you're willing to put that money aside or whatever resources are required for the arrangement."
There may also be some back-room maneuvering the public isn't aware of, noted Cot. For example, it's possible that Microsoft is sharing patent details with companies willing to sign non-disclosure agreements, but because of the nature of those kinds of possible agreements, the public doesn't really know whether that's happening or not.
"Until Microsoft enumerates what these patents are, we're not going to see anything much, other than the subtle humming at the moment, the standoffishness, because there's really not much else to do," Cot said. "Until the open source crowd knows what the patents are, they can't dispute them or code around them."
---
This story was originally published on June 22, 2007, and is brought to you today as part of our Best of ECT News series.
---