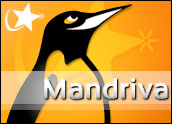 No sooner did the "copying vs. stealing" fires begin to dwindle on the Linux blogs than another blaze flared up without warning.
The topic this time? None other than a revisitation of the SCO case, sparked by the release of some of the Unix code that SCO claimed was copied into Linux.
Said "evidence" came out in a blog post by Kevin McBride, who — incredibly — is not just a lawyer but also brother to former SCO CEO Darl McBride.
Many of the details seem to have appeared first on Slushdot; from there, they proceeded naturally to Slashdot, to Techdirt, to Daily Tech and beyond.
Who needs fiction when there's reality like this?
'A Sales and Integrated IT Network'
Speaking of blasts from the past, the next biggest tidbit of news in recent days was surely the long-awaited release of Mandriva Linux 2010 Spring.
That news came, of course, as music to Mandriva fans' ears. What's been causing more than a little confusion, however, is just how it came about.
Paris-based Mandriva had been hovering on the brink of bankruptcy for some time. This apparent return to health was enabled only by a combination of drastic restructuring and cost-cutting at Mandriva (read: staff cuts), as well as an "ambitious industrial plan with the aim of relaunching the company," as it was put in a recent press release.
Specifically, a European assembly of open source software players are now involved, and Mandriva Linux "will be distributed exclusively by a sales and integrated IT network, as well through an OEM in the EMEA and BRIC zones."
'Nothing Was Said of the Community'
A free edition was still included in the Mandriva Linux 2010 Spring announcement; nevertheless, there appears to be considerable uncertainty in many community members' minds about the distro's future.
"The tone of the press release is uncharacteristic of Mandriva's communications and leaves one to wonder if all this is truly good news," noted Susan Linton on Linux Journal, for example. "A concentration on the commercial aspect is needed for Mandriva's continued survival, but nothing was said of the community other than it being a feather in their cap.
"The bottom line of the press release is that it answered no real questions and, in fact, only left loyal community members scratching their heads once again," Linton concluded.
'Who Didn't See This Day Coming?'
It didn't take long for Linux geeks far and wide to weigh in with their own thoughts as well.
"Seriously, who didn't see this day coming?" wrote LinuxLover in the Linux Journal comments, for example. "They've been spewing red ink for quite some time.
"Mandriva has been a brilliant Linux distribution that hasn't figured out how to make a business case of it," LinuxLover added. "I hope they get it figured out sooner than later. I use this distribution a lot, and shudder to think of it dying off."
'It Would Be Better If Mandriva Went'
The topic got picked up over on TuxRadar as well.
"Just what we need, corporate funding muddling in Open Source Software, I needn't remind anyone what happened last time that happened *cough Ubuntu cough*," wrote Alias, for example.
"Then again if the entrepreneurs keep their noses out of the software itself and just pay the bills then it might make Mandriva even better," Alias added.
Conversely: "It would be better if Mandriva went so it would be one less distro to split Linux users apart," opined Dylan C. "I still think that Mandriva will fail to survive. They are just delaying the inevitable."
What does it all mean for Mandriva, Linux and the long-term viability of FOSS in general? Linux Girl headed down to the Punchy Penguin blogobar to find out.
'How Do You Pay for R&D?'
The situation "points out a problem with FLOSS: How do you pay for R&D?" Slashdot blogger hairyfeet told Linux Girl.
"One of the big selling points in FLOSS is 'free as in beer,'" hairyfeet explained.
FOSS users, meanwhile, "are by their very nature and history the DIY type, so very few will be buying support," hairyfeet explained.
"The enterprise server market is really a small niche overall, and R&D costs are going nowhere but up," he added.
'A Sign of Rockier Times Ahead'
"Personally I think Mandriva is a sign of rockier times ahead," hairyfeet asserted. "We are already seeing Canonical, a company once dedicated to the desktop, investing more and more resources into the server instead of the desktop. Why? I'd say because Ubuntu is a giant money sink and they know they can't keep it up."
In fact, "it just isn't cost-effective in the majority of cases to use Linux on the desktop," he opined.
"That is what Mandriva and all these other desktop distro manufacturers are finding out — R&D plus a tiny sub-niche equals not enough profit to stay afloat," hairyfeet concluded.
'Business Is the Way to Go'
Mandriva "has worked hard but still languishes behind Debian on the daily hits," blogger Robert Pogson noted.
"The plan to work on business and OEMs is the way to go," Pogson added. "SUSE, RedHat and Ubuntu have had some success that way."
Currently, "there are hundreds of millions of XP machines out there drifting away from M$," Pogson pointed out. "If Mandriva can provide them a modern, compatible system, a good fraction could go with Mandriva."
Given Microsoft's recent decision to keep letting businesses use XP on new machines, "Mandriva could at least provide an easy migration for users of XP and provide management and services for thin clients," Pogson suggested. "This is probably the best position GNU /Linux has ever been in with business desktop opportunities."
'The Opportunity Is Theirs If They Seize It'
Indeed, "the Internet is great for distributing software, but sometimes there's nothing that can replace the eyes and ears of a person on site," agreed Barbara Hudson, a blogger on Slashdot who goes by "Tom" on the site.
Looking ahead, "best of luck to Mandriva," Montreal consultant and Slashdot blogger Gerhard Mack said. "I'll be curious to see how they manage to gain mindshare back from the other distros."
Similarly, "good luck to Mandriva," Pogson echoed. "The opportunity is theirs if they seize it."