There's been much ado about office suites over the past year or so, thanks in large part to the anticipation and then arrival of Microsoft's baffling Office 2013. We've seen the ascendance of LibreOffice, we've seen Redmond's wacky pricing plan, and we've even heard rumors — as yet unsubstantiated — of a launch that would blow more than a few minds.
None of that could have prepared us, however, for what came to light last week. Was it Office for Linux? Hah. No. But it was something much better: a new open source productivity suite.
Say hello to OX Documents and then join one of the blogosphere's many excited conversations.
Drive for Linux, Part Deux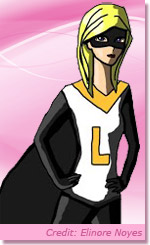 Linux Girl was down at the blogosphere's Broken Windows Lounge when the news hit, listening to several barmates lamenting the end of Google Reader.
"Remember Google Drive for Linux?" was all she could say. "Anyone…? Anyone…?" Thank goodness tequila isn't made in the cloud, or she'd really be worried.
When Open-Xchange's announcement arrived, however, Linux Girl practically fell off her chair. This was one she hadn't seen coming, so she had to leap into action when the conversation exploded.
'This Looks Good'
"I think this is an exciting development and very timely," offered Google+ blogger Kevin O'Brien, for example.
"I had been using Google Docs, but now I am re-evaluating my use of Google products and looking to diversify in the wake of closing Reader," O'Brien explained.
"Having a safe, cloud-based, open source alternative is great," he opined. "I will still use LibreOffice on my desktop for any serious work, but this looks like a good tool to have. I will be looking to sign up and try it out."
'We Need More Choices'
Indeed, "there is definitely a place for OX Documents — if anything, we need more choices, more options, more projects driving fresh design in UI and workflow, as this will ultimately drive other projects such as LibreOffice or Calligra Suite to innovate and refine," Google+ blogger Brett Legree told Linux Girl.
Legree uses Microsoft Office 2003 extensively at work, but for his engineering consulting business and personal work, he uses a mixture of Google Docs, Office 2011 and 2013, and a "huge variety" of text editors on all platforms," he explained.
He actually tested OX Text on a Nexus 7 tablet with a Bluetooth keyboard, on an old and slow HP 2133 netbook via openSUSE 12.3, and on his office workstation during a coffee break, via Internet Explorer 8 and Windows XP.
'It Was Quite Responsive'
"First impressions: The user interface is very clean and easy to understand, which I discovered when accessing the application via my tablet — OX Text decided that I am French!" Legree recounted. "Luckily, I can read French, so I quickly changed the language to English.
"For a preview, it was quite responsive on the Nexus 7 and the netbook, and I would say in some ways more so than Google Docs, which I have found can become very unresponsive with long documents, especially with the netbook," he explained.
"Sadly, I could not evaluate OX Text on my office workstation, since the settings on Internet Explorer 8 (controlled by our IT group) would not allow it to load," he added.
"Would I use OX Documents? Yes, I would," Legree concluded. "I like the design and overall user experience, and since it can be used with a wide range of file formats, as well as with local files via what they call 'round-trip editing,' I could use it everywhere."
'There's Always Room'
Hyperlogos blogger Martin Espinoza had a similar view.
"One of the real strengths of the Web development model is that there's always room for a new competitor," Espinoza told Linux Girl.
Espinoza's experience with the preview was less encouraging, however.
"At first stab, the interface was immediately flaky, with drags becoming clicks and the like," he said. "It's probably wisest to hold off on that preview until the software works properly."
'A Message to LibreOffice'
Google+ blogger Gonzalo Velasco C. also liked the look of the new project.
"Not altering the original seems the best feature of this OX initiative," he told Linux Girl.
"Cloud based? Thanks, but no thanks for me," he added. "As a major document writer (university job), the desktop applications are more suitable for me."
Nevertheless, "here's a message to the LibreOffice guys: Correctly opening some other (m$) office documents needs improvements," Gonzalo Velasco C. concluded. "Google Docs and perhaps this OX Text can do it better!"
'You're Gonna See Problems'
Slashdot blogger hairyfeet wasn't so sure.
"Sigh…everybody seems to miss the problems with these things, which is it really needs to be in a format that everybody can use," hairyfeet asserted. "This is why MS Office is pretty much a 'must have' in business, because it's the one format you can be sure will be able to be opened by pretty much any business."
Regarding OX Documents, however, "I'll say about this the same thing I say about LibreOffice: If the ONLY work you are gonna be doing is strictly internal? Then it's perfectly fine. But when you start dealing with other companies, I bet you're gonna see problems."
'It May Be Quite Competitive'
Last but not least, "a new FLOSS cloud/web-application for office productivity is welcome, especially when it manages to follow the law and not use a generic term for itself, unlike M$'s stuff," offered blogger Robert Pogson.
One of Richard Stallman's objections to software in the cloud is that "FLOSS can be exploited and modified without sharing the code, since it is the service and not the software that is distributed," Pogson pointed out.
OX, however, "may deal with that issue," he added. "If it catches on, it may be quite competitive with other technologies, but it will be an uphill battle. There isn't much new under the sun in regards to office suites, so users may find the UI no problem at all."
Uptake may, in fact, depend more on performance, he suggested.
'There Won't Be a Huge Monopoly'
Meanwhile, LibreOffice is also working on a Web application, Pogson pointed out, but "more important than office suites in the air is that the emergence of LibreOffice and OX will free up some portion of business from the desktop monopoly in operating systems," he said. "That will inevitably permit other Free Software to grow in the business space."
All in all, "the only thing I am sure about in this space is that there won't be a huge monopoly, just a big pie sliced unequally," he predicted. "At first the pie will have two slices — M$ and Google — but eventually there will be five or six slices, probably approaching 20 percent each.
"The guys with the lowest unit costs will be the most profitable, and that will likely be GNU/Linux on ARM for simple editing and perhaps GNU/Linux on x86-amd64 for the collaborative editions," he added. "It all comes down to how much work a CPU can do with whatever operating system for a given cost, and GNU/Linux beats everything because that's its only design goal: to run well."