Microsoft on Tuesday announced the launch of the Nokia X2, the first device to come out in Nokia's Android-based X line since Microsoft acquired the company earlier this year.
The Nokia X series targets emerging markets with a low-cost family of smartphones offering access to Android apps and Microsoft services.
However, the new Nokia X2 offers an enhanced experience, with more Microsoft services, an updated Fastlane feature, and upgraded specifications including a 4.3-inch ClearBlack display and 5-MP rear camera with autofocus and flash.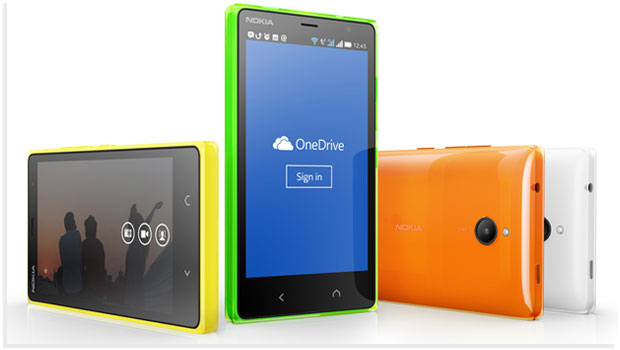 Priced at 99 euros, the Nokia X2 initially will be available as a dual-SIM device in glossy orange, black and green, with glossy yellow, white and matte dark grey coming later. It will begin rolling out globally in July.
Gateway to Microsoft Services
The Nokia X2 is powered by a Qualcomm Snapdragon 200 processor featuring a dual-core 1.2-GHz CPU and 1 GB of RAM. It debuts the Nokia X Software Platform 2.0, which features major enhancements to the user interface.
Three types of screens can facilitate navigation: a colorful Home, with resizable tiles; Fastlane, to access recent apps and future calendar items; and a new, Lumia-inspired apps list from which users can pin items to the home screen.
Outlook.com, Skype and OneDrive are among the services that come preloaded with the device, but many more — including OneNote, Yammer and the Bing Search app — can be found in the Nokia Store.
Microsoft describes the Nokia X family as a gateway to Microsoft services.
Android – With Branding
Indeed, while Nokia X devices technically run Android, Microsoft adds considerable branding, so that "you're not going to see Google Maps and all those Google properties," Ramon Llamas, research manager for mobile phones with IDC, told LinuxInsider. "Yes, it's an Android phone, but does it look, smell, feel like one? I'm going to go with 'no.'"
At the same time, "this is a great way for Nokia/Microsoft to bring Microsoft assets to the masses, particularly in entry-level markets where price sensitivity is high," Llamas opined.
Android is commonplace in such markets, but Windows Phone "really isn't there," he noted.
The operating system is no longer as important to Microsoft as the applications and the services, and "they see Android as a way of getting into the low-end device market," agreed Chris Hazelton, research director for mobile and wireless with 451 Research.
"I think this is a good stepping stone," Hazelton told LinuxInsider. "If Microsoft is successful with these Android devices, it can then push interest among developers in making apps for Windows Phone."
'There's Going to Be Trade-Offs'
What's not entirely clear, however, is an upgrade path for users who start out buying a Nokia X2, Llamas suggested.
"Let's say you get one of these X devices and eventually it's time for you to get your next phone," he explained. "If you're going to go from an X phone to the Lumia, there's going to be some trade-offs, and the biggest one is that application story."
Specifically, while users of the X line have access to the Android library of apps, the Lumia device taps the smaller Windows Phone library instead.
"It's great to get the Microsoft name and assets out there, but after that, what are users going to be faced with?" Llamas wondered. "What's that bridge going to look like going from X to Lumia? It's not totally clear to me."
'More of a Smartphone Engine'
In any case, the move is a sign that Microsoft is "capitalizing on some of Nokia's product development prior to its acquisition," Carl Howe, vice president of research and data sciences with the Yankee Group, told LinuxInsider.
"It costs Microsoft little at this point to test the waters to see if an Android-based phone with a Windows-like user interface might find an audience in some markets," Howe explained. "Think of it as acquisition-funded market testing: Microsoft only has to pay for the marketing and none of the development costs."
What's interesting is that this approach — developing phones with an Android kernel but no Google services — is appearing "again and again" in the market, he pointed out.
"Amazon just introduced its Fire Phone using that idea and its own apps; Yahoo just announced its Aviate apps that run on top of a Google kernel and that replace Google's services; and of course, most Chinese manufacturers put Alibaba, Tencent and Baidu apps on top of Android," said Howe.
"Increasingly, I see Android being more of a smartphone engine than a smartphone user interface," he observed, "simply because so many companies are putting their own interfaces on their phones."