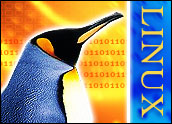 Well it's now been nearly a week since 1234567890 Day, but for many geeks, the fun still hasn't come to an end. Party on!
Specifically, following the original Digg post last Wednesday alerting readers to the upcoming occasion, not one, not two, not three but four additional posts on the topic have been among the site's most popular stories.
First, xdvx submitted a screenshot marking the arrival of the big moment in Unix time, vowing, "I will tell my kids about this day."
"Kids, back in 1234567890, we had to TYPE to use our computers," quipped accn112.
'Exactly 0000000000 Girl Nerds'
Then, babak91 posted a screenshot of a Google logo in honor of the event.
Next, on Saturday, dlprager posted a clip of BitTorrent founder Bram Cohen at a 1234567890 Day party in San Francisco, explaining to Revision3 why the event was so significant.
Now *that's* a level of geekiness we can only aspire to!
Of course, at the party in question, "I saw exactly 0000000000 girl nerds," WorksCited noted.
'When Is This Going to End?'
Finally, there was the video posted by bianconeri4ever showing geeks celebrating the event at Videoplaza in Stockholm.
"Do they really have girls in their parties?" wondered mohtasham.
Hmm, this seems to be an ongoing theme …
Anyhoo, if nothing else, one thing was clear: It was a wild and crazy global event. Still, some geeks began to tire of it long before the festivities had ended.
"When is this going to end already? It was mildly interesting for the first 5 seconds but now it's just ridiculous," wrote TheSevenDuffs.
Happy Birthday, GNU!
Yes, well, moving right along! There's actually another reason to party these days: GNU is now 25 years old.
A story noting the fact appeared in SDTimes and was then picked up on LXer, eliciting a small round of cheers among bloggers on the site.
"Hurrah for RMS, and I am having pie and ice cream to celebrate!" wrote tuxchick, adding, "OK so I was going to have pie and ice cream anyway. This just makes it an official occasion :)"
Linux Defenders Network
All partying aside, there were also conversations of a more serious kind in the blogosphere over the last week or so, and particularly notable were two on Slashdot regarding Linux and patent trolls.
For those who missed it, earlier this month the Open Invention Network, the Software Freedom Law Center and The Linux Foundation launched the Linux Defenders Network, a group that aims to help the community defend itself against patent trolls.
An article on the launch in Network World was picked up on Slashdot, causing some spirited discussion of the best way to tackle the patent problem.
'I Doubt It Will Lead to Much'
"A great initiative on paper, but I doubt it will lead to much," wrote alain94040. "As someone who wrote a patent more than a decade ago and had the pleasure of being sued by my ex-employer (using my patents against me — nice), I can attest to the craziness of claim construction and other esoteric legal arguments."
Nevertheless, "Unlike coding as a group, which gave us Linux, creating meaningful and valid prior art is both harder and much less rewarding. That's why I doubt it can get enough contributors to make a difference," alain94040 added. "Can't we just force the patent examiners to use Google search instead?"
Indeed, the question took on new importance when news emerged on Saturday that Red Hat has begun soliciting the community for help in fighting the lawsuit brought against it and Novell back in 2007 by IP Innovation.
Red Hat Seeking Prior Art
In particular, Red Hat is looking for those who can help identify prior art that can be used in the case, and is coordinating that effort through the Post Issue Peer to Patent Web site operated by New York Law School in conjunction with the U.S. Patent and Trademark Office.
Can you offer any assistance? Then go visit that site!
Last but not least, we would be remiss not to mention the 2008 LinuxQuestions.org Members Choice Awards, the winners of which were announced last week.
'There Don't Seem to be Any Surprises'
Quick synopsis: The award for desktop distribution of the year went to Ubuntu, and the server distribution of the year was Debian; the database of the year was MySQL, while OpenOffice.org was named the best office suite.
The list continues from there; were there any surprises? We here at LinuxInsider couldn't resist taking to the streets to get bloggers' take.
"There don't seem to be ANY surprises here, although I wouldn't personally give KDE any points for the events of 2008," Slashdot blogger drinkypoo told LinuxInsider. "You can't really argue with the widespread appeal of the gimp (I love saying that) but I am more impressed with Inkscape — though both are examples of interface paradigms to avoid."
'A Few That Surprised Me'
The winners were "the ones that everyone generally agrees upon," Slashdot blogger Mhall119 agreed. "That said, there were a few that surprised me."
For example: "KDE winning best desktop environment, despite the rocky start they had with 4.0 and 4.1. And Nautilus (which I use) winning best File Manager despite its relative simplicity," he told LinuxInsider. "I can only guess that the people who put KDE above Gnome were split between Konqueror and Dolphin."
Another view: "It's a pity XFCE didn't make the list," Montreal consultant and Slashdot blogger Gerhard Mack said. "It's much lighter-weight than KDE and Gnome but still has plenty of eye candy.
'It's Somewhat Sad'
"I also think it's somewhat sad that rsync is the best we have to offer for backup," Mack told LinuxInsider. "It has no versioning, no media control and no ability to recreate boot files and partition tables. Backup software is definitely something the open source world could do better at."
What say *you*, dear readers? How would your list be different … ?