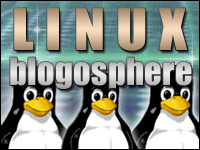 There's no shortage of industry associations in the tech world today, but when a new one appears focusing squarely on Linux, it's hard not to sit up and take notice.
That, in fact, is just what happened last week with the launch of Linaro, a nonprofit collaboration of high-tech firms led by ARM that aims to propel Linux further into the consumer gadget space.
"ARM and our partners have a long history of working with, and supporting, open source software development for complex SoCs based on the ARM architecture," explained ARM CEO Warren East. "As a founding member of Linaro, we are working together with the broader open source community to accelerate innovation for the next generation of computing, focusing on delivering a rich connected experience across the diversity of devices in our daily lives."
'Penguin in Bondage'
When the news broke, Linux Girl had been busy taking a walk down memory lane — so to speak — thanks to a recent post on DevX entitled, "Frank Zappa's influence on Linux."
"Penguin in Bondage"?? What could that be but "a foretelling of the various anti-Linux lawsuits and threats from SCO, Microsoft, and other evildoers," as DevX blogger Robin 'Roblimo' Miller sagely pointed out.
Who knew??
Once the Linaro news hit, however, it wasn't long before the blogosphere began to buzz to a different beat.
'Good Idea'
"I'm very excited at today's announcement of Linaro," wrote Canonical's Mark Shuttleworth in a blog post soon afterward. "That is going to make it much easier for developers to target ARM generally, and build solutions that can work with the amazing diversity of ARM hardware that exists today."
Then the Slashdot crowds — also humming various Zappa tunes, no doubt — began to weigh in.
"Good idea — but these orgs move very slowly," noted Foredecker, for example.
'Where the Hay Is Stored for the Unicorns'
"Not necessarily," countered Kupfernigk. "To quote a BSi project manager I once used to work with, there are 2 sorts of standards initiative — those intended to get something done, which can be very fast, and those intended to hold up standardisation while the prime mover gains market share.
"Since this is intended to create a standard quicker than Windows 7 whatever edition can gain traction, it could all happen very fast," Kupfernigk added.
Alternatively, "these days, the underlying OS doesn't matter, even when it comes to mobile devices," asserted Anonymous Coward. "That's not where the interesting or critical development is happening.
"What matters these days is the higher-level APIs," Anonymous Coward explained. "Those are what mobile applications use, with very few mobile apps actually needing to care about the underlying OS."
Then again: "Absolutely.. The really important bit is the place where the hay is stored for the unicorns," shot back JohnBailey. "Apple user, right?"
'Had to Happen'
Opinions seemed to be all over the map, as far as Linux Girl could tell, so she tore herself away from her musical musings and headed down to the superchilled Glass House Tavern for more insight.
"It had to happen," opined blogger Robert Pogson. "I declared 2010 the Year of Arm back in February."
There has been "nothing but good news about ARM this year, and by the end of the year gazillions of new devices will sport ARM and a variety of GNU/Linux derivatives," Pogson explained. "I believe by the end of the year, too, ARM will find a role in energy-efficient servers and desktops.
"All kinds of data centers are full," he added. "They can pack more ARM computing power in the same volume because it generates less heat per transaction. It's not magic — it's just that x86 is bloated."
'Every Single One Is Running WinCE'
Indeed, "it's always good to see more alliances formed to take Linux to new places," Montreal consultant and Slashdot blogger Gerhard Mack agreed.
The gadget space, in particular, "is one of the places Linux has a real shot," Slashdot blogger hairyfeet opined. "With a desktop you literally have to support hundreds of thousands of little doodads, nearly all of which will ONLY have Windows drivers and NO spec, whereas in the gadget arena it is the exact opposite: You have detailed specs, since they are working directly with manufacturers, and no need to support anything other than the device itself!"
Hairyfeet's only concern about Linaro "is what we are already seeing in ARM netbooks," he pointed out. "Have you looked at ARM netbooks lately? I have, and nearly every single one is running … WinCE.
"Is it because folks are used to a desktop with a big blue E, and that helps sell netbooks? Is MSFT giving them a sweet price on WinCE 5 since Windows 7 Mobile is about to come out?" hairyfeet wondered. "Who knows, but it reminds me of how everyone said the netbook would herald the 'Year of Linux on the desktop' and instead the manufacturers dropped Linux like a rock when WinXP became available."
'Year of Linux in Your Pocket'
The key to selling Linux devices, rather, "is make it so folks don't know there IS an OS," hairyfeet suggested. "With a good, well-designed UI that completely drops the desktop metaphor, Linux can hopefully forge a new trail with new devices."
This is the time for Linux developers "to let go of ever hoping to win the desktop and look instead to blazing trails in new markets," he opined.
"The quicker everyone accepts there will NEVER be a 'Year of the Linux desktop' and instead works together to make it the 'Year of Linux in your pocket,' the better Linux will be," hairyfeet concluded. "Because with market share comes money, support and — most importantly — the power to shape the world to your design."
Sounds to Linux Girl like a way for this penguin to finally escape its bonds. 😉