Oracle last week announced a variety of industry-specific solutions and enhancements to several existing products at Oracle OpenWorld in San Francisco.
The company unveiled industry-specific vertical solutions for the financial services, communications, consumer goods, high-tech, industrial manufacturing and automotive fields as part of its Customer Experience Cloud, or CX Cloud.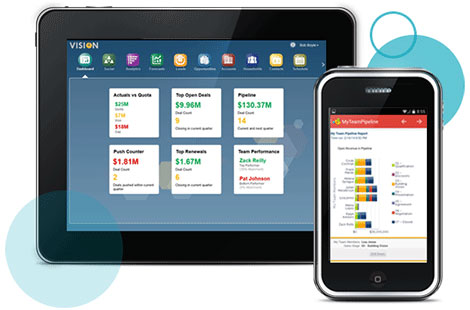 CX Cloud, part of the Oracle Applications Cloud, includes Oracle Commerce Cloud; Oracle Configure, Price and Quote Cloud; Oracle Marketing Cloud; Oracle Sales Cloud; Oracle Service Cloud; and Oracle Social Cloud.
It can be augmented by both third-party vendors and partners, the company said.
"We've seen Oracle continue to integrate its acquisitions and bring all the CX applications together, both from an architectural and a user interface perspective," said Rebecca Wettemann, vice president atNucleus Research.
Oracle will continue to invest in usability and apply its design philosophy to CPQ, Marketing Cloud "and other CX cloud assets more fully moving forward," she told CRM Buyer.
Going Vertical
CX Cloud for Financial Services provides a single 360-degree view of customer and financial information. It's designed to let users increase client retention and drive upsell and cross-sell revenue opportunities.
CX Cloud for Communications offers guided and assisted selling processes with billing and usage analytics and a seamless transition to configure, price and quote activities, the company said.
Oracle CX Cloud verticals for high tech, manufacturing and automotive offer prearchitected solutions designed to accelerate innovation, improve customer acquisition and retention, and reduce operational costs.
CX Cloud for Consumer Goods promotes collaborative customer and category planning, improves targeting and execution of retail initiatives, and helps organizations understand and interact with digital consumers in new and unique ways, the company said.
"Vertical solutions reduce the need for custom code and typically reduce initial consulting costs by 65 percent while accelerating time to value by 57 percent," Nucleus analyst Fernando Cruz told CRM Buyer.
While other vendors offer vertical solutions, Oracle "is arguably the most advanced in delivering prepackaged vertical solutions," Wettemann remarked.
Gussying Up Existing Applications
Oracle spiffed up Sales Cloud with enhanced partner relationship management capabilities, new options for customer data management, and extended industry solutions, the company said.
It also includes purpose-built communications capabilities for the vertical solutions Oracle introduced.
Customer data management has been integrated with cybersecurity firmBlue Coat to enhance data protection for personally identifiable information so sales teams can satisfy corporate and legal data residency requirements while searching, sorting and running reports in Oracle Sales Cloud.
Oracle Service Cloud includes the new Knowledge Advanced feature, which lets organizations streamline the administration of knowledge and provide a seamless cross-channel customer experience, the company said.
Oracle Commerce Cloud gets new assisted selling capabilities, A/B testing and a social wish list capability. Oracle CPQ Cloud has new pricing modules, dynamic picklists and packaged integrations with the rest of the Oracle CX Cloud suite.
"We're moving away from individual solutions into CX platforms," said Ray Wang, principal analyst atConstellation Research.
"This means a different approach in not only having industry clouds but also well-integrated horizontal clouds," he told CRM Buyer.
Throat-Cutting Time
Competition in the CRM space is cut-throat — SAP released newJam communities to provide a sticker customer experience last month, and Salesforce and Microsoft are other major players.
"We're continuing to see companies move to their second or third CRM deployment and switch vendors," Nucleus Research's Wettemann said. "It's up to the vendor to resell the contract at every renewal."
Oracle has become "extremely aggressive" on winning deals and launches "extreme pricing pressure" when sales are lost to Workday or other CRM providers, wrote Trip Chowdhry, managing director of equity research atGlobal Equities Research, in a note to clients.
Compared to archrival Salesforce, Oracle "has more sales cloud functionality today," and its master data management "goes further than Salesforce," while Salesforce's integrated chatter and community cloud "put it ahead on the community front today," Wettemann said.
Both companies "have made significant investments in usability," she noted. "This is going to be a very interesting area to watch over the next few quarters."