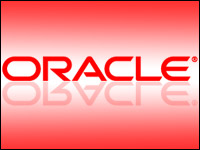 Ever since the recent OpenSolaris and Java lawsuit incidents, Oracle has not been high on most FOSS aficionados' lists of favorite companies.
So when the company announced earlier this month that it was abandoning RHEL in favor of its own, homemade Linux kernel — the "Unbreakable" Linux Kernel — it wasn't surprising that the skepticism was palpable.
"The Unbreakable Enterprise Kernel is now the only Linux kernel Oracle recommends for use with Oracle software," the company proclaimed in its announcement.
To which Red Hat replied: "Our commitment is deep and lasting, not fireworks and hyperbole followed by a huge invoice and vendor lock-in."
'Much Ado About Very Little'
It wasn't long before bloggers were chiming in on both sides.
"Oracle's kernel is much ado about very little," wrote NetworkWorld's Joe Brockmeier, for instance. "They've tweaked and tuned a newer mainstream kernel, stuck it on top of another company's Linux distribution, and are touting it as a major accomplishment.
"The magic ingredient here is spin, not innovation," Brockmeier added.
That was all the Slashdot crowds needed to set them off.
'I Thought This Was Normal'
"This Barbie has a new hat!" exclaimed Slashdot blogger Docboy-J23, for example.
"But…but…but…Theirs is *unbreakable*!" wrote bradgoodman.
On the other hand: "Rebranding something is surprising?" countered Even on Slashdot FOE. "I thought this was perfectly normal in many industries."
Ranging from outrage to "meh," the diversity of opinions was remarkable. Linux Girl couldn't resist heading down to the Punchy Penguin blogobar to learn more.
'I Don't Think It Matters'
"Meh," in fact, was precisely what blogger Jeremy Visser had to say on the topic.
"A new kernel brings additional hardware support to the table, such as 'tickless kernel' support, which has been around since 2.6.21," Visser told Linux Girl. "But without any other substantial features, Oracle doesn't really have anything to offer."
Similarly, "I don't think it matters," agreed Chris Travers, a Slashdot blogger who works on the LedgerSMB project. "I suspect that the only people who are likely to run Oracle Linux are those who are looking for a single point of support for hardware, Oracle RDBMS and software.
"Maybe there is a market for that, maybe not," Travers added. "If there is, it isn't going to make or break Linux."
'That Is Part of the GPL'
Oracle's kernel "seems less proprietary than custom," Montreal consultant and Slashdot blogger Gerhard Mack opined. "Personally I don't see a problem with it, since a) Red Hat's constant back-porting of kernel features is a major reason why I hate working with Red Hat, and b) Oracle is a significant contributor to the Linux kernel.
"I'm sure it drives them nuts to spend all of that money on Linux kernel maintainers only to be stuck at a disadvantage because their own distro hasn't installed a kernel with the latest changes yet," Mack added.
In general, "everyone who wants to tune the performance of some software will configure it the way that works best," blogger Robert Pogson told Linux Girl. "That is part of the GPL: the right to examine the code, and the right to modify and distribute it. That right belongs to Oracle as well as you or me."
It's likely that "a lot of Oracle's stuff is bluster," Pogson added. "We shall see. If they distribute the kernel they are required to make the source available, so we can examine the changes they make. Perhaps they will find ways to improve the kernel. The Linux organization might find that useful, and we can share."
'They Will Kill Off Their Linux Offering'
It's actually surprising that Oracle still offers Linux, Slashdot blogger hairyfeet suggested.
"I truly believe killing OpenSolaris is the first step in Ellison's plan, which is a top-to-bottom stack approach that in all likelihood won't include Linux," he asserted.
In purchasing Sun, Ellison gained "complete control of the stack, from the hardware (Sun Servers) to the OS (Solaris) to the app (Oracle)," hairyfeet explained. So, Oracle can now "have the entire thing designed for a single purpose: to be the best Oracle DB platform, period."
In a year, "my guess is they'll roll out a new Sun Solaris setup with a nice sticker that says, 'Optimized for Oracle Database,' and while they'll pay lip service to Linux, they will wind down and then kill off their Linux offering," he predicted. "And while Linux guys will scream it will make tons of money because it gives a corporation ONE vendor to deal with, those addicted to Oracle DB certainly aren't gonna give it up because it don't run on Linux."
'Even OpenIndiana Is More Popular'
The new kernel "is great for linux, because, umm, let's see, oh, gee …wasn't Oracle Linux kind of irrelevant to most users even before the Oracle-Google lawsuit?" said Barbara Hudson, a blogger on Slashdot who goes by "Tom" on the site. "It's not like Oracle is even in the top 100 distros. Even OpenIndiana, the fork of OpenSolaris, is now more popular than Oracle Linux."
Oracle "had to do something to try to get some good press after the multiple train wrecks this summer," Hudson told Linux Girl. "Too bad for Larry that this wasn't it.
"Oh well, he can always massage his ego by killing off something else, or suing someone," she suggested. "It's something the rich can do to show that they really *are* different."