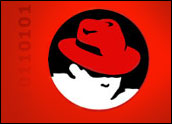 There's no doubt privacy is a highly pertinent goal for 2014, but partnership and collaboration are nothing to sneeze at, either.
That's why the news out of North Carolina last week was so exciting.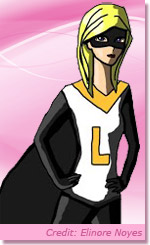 "Red Hat and the CentOS Project today announced they are joining forces to build a new CentOS," the press release began, "capable of driving forward development and adoption of next-generation open source technologies."
Yes, that's right — Linux heavyweight Red Hat and RHEL-based community distro CentOS are teaming up, leaving more than a few heads spinning — on Slashdot and down at the Linux blogosphere's Broken Windows Lounge.
'Godspeed the New Meta-Distro'
"I think it's a fantastic idea," consultant and Slashdot blogger Gerhard Mack told Linux Girl. "Not everyone wants the full service package of RHEL, but they definitely need security updates."
Indeed, "this kind of forces-joining is what I have dreamed for every GNU/Linux distro family, as opposed to the 'I fork it because I can' policy," enthused Google+ blogger Gonzalo Velasco C.
"CentOS is a successful communitarian GNU/Linux distribution, and everyone knows how much success Red Hat has as an enterprise, even though they have the well-developed community branch Fedora," Gonzalo Velasco C. pointed out.
Fedora and CentOS are different, though, since "the first is more cutting-edge and experimental, and the second is more stable for the sake of servers and other workstations," he pointed out.
"I think that Red Hat will benefit with this, and also CentOS," Gonzalo Velasco C. concluded. "The first can attract more corporate users to buy their premium product RHEL; the second will enjoy more packages sooner in developing time, and with that will surely be standing higher on the shoulders of a giant.
"The only issue we might have is how far RH will put their nose inside the CentOS community," he added, "but it is up to them, and neither are fools. So, I think it will be all right, and Godspeed the new meta-distro."
'I Am a Little Worried'
Blogger Robert Pogson's enthusiasm was tempered by a few concerns.
"I am a little worried by CentOS + Red Hat," Pogson told Linux Girl.
One scenario is that "Red Hat wants CentOS to thrive as a business-oriented FLOSS version of RHEL," Pogson suggested. "It's like Bill Gates' take on illegally copying in China… If folks are going to use copies, we're better off if they are ours…"
Indeed, "Did everybody forget Bill Gates' 'If they are gonna pirate, I want them to pirate from us' bit?" Slashdot blogger hairyfeet echoed. "Every one using Cent is NOT using Ubuntu; more importantly, they are learning the RH way of doing things. I have no doubt Red Hat will begin offering support contracts for CentOS, as well as an upgrade option. Better they learn RH than learn Debian."
'More Worrisome'
Second of Pogson's possible scenarios, meanwhile, is that "Red Hat wants to reign in CentOS to avoid losing still more subscriptions to CentOS," he explained.
"I'm OK with the first scenario — I trust Red Hat is a legitimate FLOSS company contributing boatloads of FLOSS back to the greater community," he said. "The second scenario is more worrisome. They could pressure CentOS to be 'cripple-ware'."
It was only a few years ago that "Red Hat obfuscated its kernels to make life difficult for Oracle," Pogson noted. "If Red Hat feels it won that battle, Red Hat may be more relaxed dealing with competition from FLOSS.
"I think Red Hat still has much room to grow, and there's plenty of room for CentOS and many other distros in business, government and education," he added. "I'm hoping Red Hat has taken this move to promote FLOSS and that its intentions are benign."
Any distro receiving "cooperation, money, resources, support, hardware, etc. from a business should be happy as long as there are no anti-FLOSS strings attached," Pogson concluded. "It's another way a business, government or large organization can enrich its own IT by participating in FLOSS instead of paying others for licenses."
'I Am Glad I Went With Debian'
Hyperlogos blogger Martin Espinoza remained unconvinced.
"The more I learn about the Red Hat ecosystem, the more glad I am I went with Debian when Red Hat went to the RHEL/Fedora model," Espinoza told Linux Girl.
"It seems like the biggest stumbling block for CentOS has been the poor quality of the Red Hat build system," he explained. "I'm sure this will be a good move for Red Hat and a boon to CentOS, but it seems that an even better move is avoiding the whole mess."
'A Great Thing for Enterprise Linux'
Last but not least, Google+ blogger Brett Legree remained optimistic.
"I see Red Hat and CentOS joining forces as a great thing for enterprise Linux, because even as it continues to provide choices (paid support vs. free), it will provide *better* choices in that CentOS will now be even more solid than it already has been," Legree explained.
"I know there are quite a few companies that use combinations of Red Hat and CentOS, so this will be great for them," he added.
As for the view that the move was simply a tactic to be used against other Linux vendors, "I don't really see Red Hat that way myself," he asserted.
Meanwhile, on a personal note, "I am quite excited about this development," Legree told Linux Girl. "I use Fedora most of the time (although openSUSE runs better on my Samsung ARM Chromebook right now), and I am very familiar with the system.
"My experience obviously translates well to Red Hat, CentOS and other rpm-based systems, and as my requirements are ever-evolving, I am now moving towards building a workstation with a stable base operating system," he added. "There is a very good chance that this system will be CentOS."