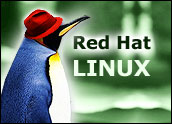 Scarcely two months have passed since Red Hat announced its plans to acquire open source storage company Inktank, but already the union has produced results: Inktank Ceph Enterprise 1.2, which made its debut Wednesday.
Ceph is a scalable, open source, software-defined storage system that runs on commodity hardware, and the Inktank Enterprise version is designed to deliver object and block storage software to enterprises deploying public or private clouds.
Targeting enterprises with data-intensive applications, the new Inktank Ceph Enterprise 1.2 comes equipped with features to help users store and manage an entire spectrum of data, ranging from "hot" — or mission-critical — data to "cold" archival data.
"Our goal is to do for storage what Linux did for servers," Ross Turk, Red Hat's product marketing director for storage and big data, told LinuxInsider. More specifically, "our long-term goal is to provide an alternative to the proprietary storage appliances that own a lot of the industry today."
Cache Tiering
Three key features star in Inktank Ceph Enterprise 1.2.
First is erasure coding, a feature that makes the platform suitable for archival storage by reducing the cost per gigabyte of storage.
Cache tiering, meanwhile, enables data to be moved onto high-performance media when it becomes "hot," or active, or onto low-performance media when it is no longer active.
"The new archiving and tiering functionality enables users to define pools for storing data densely, and therefore more cost-effectively, as well as pools that serve data very quickly," explained Neil Levine, Red Hat's director of product management for storage and big data.
Finally, Calamari v1.2 updates the platform's on-premises management and monitoring application with tools and performance data that simplify operational management and enable administrators to adapt to changes in their Ceph clusters.
As a result, administrators now can manage the core functionality of the reliable autonomic distributed object store (RADOS) storage cluster, including individual storage devices and pool policies.
Red Hat earlier this year announced that Calamari had been open sourced as part of the upstream Ceph community.
Red Hat's Inktank Ceph Enterprise 1.2 is supported on Red Hat Enterprise Linux 6.5 and 7, and Ubuntu 12.04 and 14.04. It offers comprehensive integration with the new Red Hat Enterprise Linux OpenStack Platform 5, as well as version 4 of that platform.
'Tons of Data'
"The highlights for me in this release are the erasure coding, which can reduce storage requirements, and the cache tiering, which can optimize performance by matching data to a storage medium appropriate to its importance," Stephen O'Grady, cofounder and principal analyst at RedMonk, told LinuxInsider.
OpenStack was the platform's first big use case, and "that's what we've become known for," Red Hat's Turk pointed out.
Now, "this opens it up for another, second use case" he added. "We're looking at the traditional enterprise that has tons of data and is looking for ways to store it online that are economical."
'Critically Important Capabilities'
At one level, "this is simply a practical announcement of how Red Hat is integrating the capabilities of Inktank into its larger platform and ecosystem," Charles King, principal analyst with Pund-IT, told LinuxInsider.
However, "that isn't to denigrate the company or information in any way," he added.
"Inktank brings significant new capabilities to Red Hat's portfolio, particularly in regards to storage management, software-defined storage, private and public clouds and Big Data environments," King said.
Those are "critically important capabilities" for Red Hat commercially — "especially given the company's focus on delivering end-to-end data center capabilities for Linux-using enterprises and organizations," he pointed out.
Overall, then, it's "absolutely" a significant release, King concluded. "The company has notably broadened its storage offerings and capabilities in ways that existing customers will appreciate, and which should also be attractive to prospective enterprise clients."