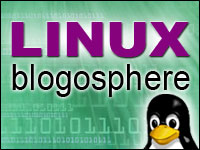 There may never be any shortage of topics to debate and discuss here in the Linux blogosphere, but it's not often that we see not just one but two major developments happening in the same area on the same day.
That, however, is just what happened last week in the world of browsers. The day started off just like any other ordinary Wednesday; then news about Servo and Blink arrived, and it quickly became clear fate had more in store.
"We need to be prepared to take advantage of tomorrow's faster, multi-core, heterogeneous computing architectures," explained Mozilla's official Servo announcement on the Mozilla Blog. "That's why we've recently begun collaborating with Samsung on an advanced technology Web browser engine called Servo."
Meanwhile, over at the Googleplex, "Chromium uses a different multi-process architecture than other WebKit-based browsers, and supporting multiple architectures over the years has led to increasing complexity for both the WebKit and Chromium projects," read Google's Blink announcement. "This has slowed down the collective pace of innovation — so today, we are introducing Blink, a new open source rendering engine based on WebKit."
A hush fell as soon as the news arrived down at the blogosphere's Open Door Saloon. Seconds later, the conversation exploded.
'Forking Doesn't Look Good'
"Forking WebKit instead of improving it for everybody else doesn't look good to me," opined Google+ blogger Gonzalo Velasco C., for example.
Of course, "some experts say this diversity is good," he added. "Go figure."
To wit: "I think this is all positive," countered Google+ blogger Kevin O'Brien. "I am a great believer in the virtue of competition to make things better, and these developments look to me like a good dose of people pushing each other to do good stuff."
What really matters, however, "is that it is done in a way that is standards-compliant," O'Brien added. "The mess that Web developers have faced from different browsers came about because certain browsers (IE being the worst of the bunch) ignored the standards and wrote whatever they wanted to write.
"Writing to standards is like an API," he concluded. "It says to Web developers that if they follow the standard in coding their sites, the results will be what they expect."
'It's Our Old Friend Mr. Lock-In'
Slashdot blogger hairyfeet wasn't convinced.
"It's a game we've all played, a game MSFT used to be good at: It's our old friend Mr Lock-In, boys and girls!" hairyfeet said. "How much you want to bet the new Google browser will have disabled any chance of running Adblock on it, either by accident or for 'security purposes'?"
Hairyfeet "was actually looking forward to Mozilla phone… until they said they would be happy to help the carriers set up their own app stores," he added. "Because that is really what we need, app stores controlled by carriers, because they wouldn't have any agendas, right?
"I have a feeling that since so many have forgotten their history — I'm looking at YOU, clueless people who bought Apple's overpriced, locked-down toys — we are gonna be repeating it," hairyfeet asserted. "Specifically, we're gonna hop in the wayback machine and go to the Reagan era, complete with everything being proprietary and nothing working with each other."
In fact, "any bets as to how long it will be before you can't look at a site on your phone because it requires Blink Version X but you don't have an Android phone so you are boned?" he mused. "Or even worse, you can't use the site because you need browser X and hey your phone is six months old so it's been abandoned.
"Personally, I'm not even gonna deal with this mess," hairyfeet concluded. "I'm gonna get a cheap throwaway Android phone and a prepaid and just get out of this dotbomb bubble before the whole thing blows."
'Different Priorities'
Blogger Robert Pogson wasn't worried.
"Forking WebKit is about keeping the software simple, reliable and maintainable," Pogson told Linux Girl.
"WebKit was trying to be everything to everyone, and Google Chrome browser had some different priorities like security," he explained. "Sometimes you have to throw out unnecessary stuff to be fast and reliable."
'Business as Usual'
Looking ahead, "It will be interesting to see how this evolves," Pogson added. "Chrome is a great browser, and Google is taking on extra work to tune up WebKit. They must feel it is worthwhile.
"It could happen that WebKit changes their priorities and they might get back together with Google, but that doesn't seem likely any time soon," Pogson concluded. "I expect this fork is permanent unless Google decides to abandon yet another project… 8-("
Indeed, "nothing to see here," consultant and Slashdot blogger Gerhard Mack agreed. "Just browser makers pushing their stuff in directions they prefer and FOSS working the way it is supposed to.
"It's business as usual, and I won't care until I see the actual products the changes result in," Mack added.
'Bring It On'
"Since the code for both Mozilla's and Google's projects is open source, this should really come as no surprise to anyone, I would say," opined Google+ blogger Brett Legree.
"The people responsible for the projects have identified ways in which they can improve their respective products, and really — as long as they continue to support open standards (which they will) — more power to them," Legree told Linux Girl. "If they give back to the community (which they will), more power to us, because we can use the code for our own projects."
Diversity "drives innovation with browsers, just as it does with other applications and similarly with Linux distributions," Legree added. "If we end up with faster and more stable browsers with enhanced features, we are the winners in the end."
Bottom line? "Bring it on," he concluded.