Fitbit on Monday announced two new fitness trackers with sleeker looks, more durable construction and greater data-gathering capabilities.
The Fitbit Charge 2, priced at US$149.95, features continuous heart-rate tracking. It uses the data to generate a cardio fitness score and provides guidance for improving it over time.
The Charge 2 displays real-time exercise stats, connects to the GPS in a smartphone, and has a set of advanced sensors that make it easier to track activity throughout a day.
Its Relax feature guides users through two- or three-minute deep breathing sessions.
The Fitbit Flex 2, which sells for $99.95, is 30 percent smaller than previous models and can be paired with bands in a variety of colors. Optional accessories include a bangle priced at $99.95 for gold or rose gold, or $89.95 for stainless steel. A pendant is available for $99.95 in gold or $79.95 in stainless steel.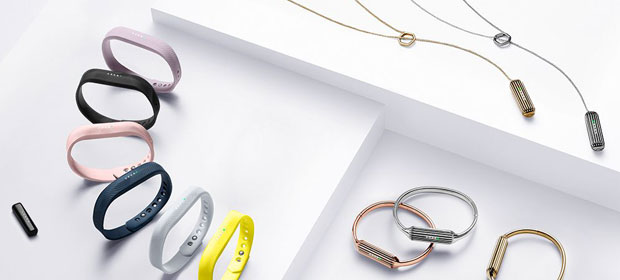 Fitbit Flex 2
Flex 2 is water-resistant to a depth of 50 meters and can collect data from swimming sessions, such as pool laps, duration and calories burned.
In addition, Flex 2 will track fitness stats from walks, runs and workouts. It will remind users to move when they've been stationary for too long a time.
A simplified LED uses color-coded lights to display daily progress toward fitness goals.
More Than a Step Counter
Fitbit isn't losing any time incorporating the latest tech advances into its fitness tracking line, suggested Ryan Martin, a senior analyst at ABI Research.
"Fitbit is not only reinvigorating its roots, but tapping into some more opportunities in the market that might be there because of better hardware," he told TechNewsWorld.
Fitbit's step-counting-only days appear to be behind it.
"With its new products, Fitbit continues to expand beyond step-tracking to a wide range of fitness-tracking activities," noted Ross Rubin, senior director for industry analysis at App Annie.
"Of particular interest is the move into lifestyle or mental well-being with breathing exercises. This offers the opportunity to expand the appeal of the device to an audience beyond step-counters," he told TechNewsWorld.
"The Charge 2, in particular, reflects increased competition with smartwatches," added Rubin. "Indeed, some of its features have appeared earlier in smartwatches."
By adding capabilities to its hardware, Fitbit also will boost the popularity of its mobile app, he said, which has been No. 1 for the past year in the health and fitness categories for both iOS and Android.
As device gathers more data, users need to check the status of that data more often.
"That provides more opportunities to drive usage of the app and increase loyalty," Rubin said.
Truly Wearable Wearable
Fitbit's new devices are more wearable than wearables in the past, maintained ABI's Martin.
"Wearable suggests a device can be worn all the time. When that happens, you get a lot more value out of the software applications that you run," he said.
"If you need to take a device off at the end of every day, that isn't that wearable," Martin explained, "but if you can wear it for a few days without taking it off, then it is wearable."
With the design changes in the new Fitbit products, fitness tracking can become a 24-hour-a-day process, noted Charles King, principal analyst at Pund-IT.
"Fitbit should be congratulated for upping its overall game, but these moves are also critically important from a competitive standpoint," he told TechNewsWorld.
Problematic Pricing?
Pricing could be an issue for Fitbit in the long-run.
"The fact that Fitbit continues to price it's Flex 2 at $99 must reflect that they trust their brand," said Roeen Roashan, a senior analyst at IHS Markit.
Competitors like Misfit and Xiaomi are offering trackers with the same functionality of the original Flex at a lower price than Fitbit's, he pointed out.
"The Flex 2 is basically the same device as its predecessor, except it's now swim-proof and has a new design," Roashan told TechNewsWorld.
Smartwatch adoption is likely to pick up over the next 12 months, and when it does, fitness trackers could start to feel the pain, he said.
"If the base model of the Apple Watch 2 is priced at $299 , it will only cost $150 more than a Charge 2, but with a far higher relative value," Roashan explained. "Multifunctionality is going to be critical for sustainable success in the wearable market. Fitbit does not have that figured out yet."
Smartwatch Threat
The issue of multifunctionality naturally brings to mind the smartwatch.
"There does seem to be a desire among some owners of Fitbit and other fitness trackers for a device that allows greater functionality and integration with smartphones," said Pund-IT's King.However, no smartwatch has been very successful yet — which "translates into a good opportunity for Fitbit and others to offer something new," he noted.
"Unless or until smartwatches become far more compelling than they currently are, Fitbit-style wearables are fairly secure," King said. "It will be interesting to see whether Fitbit's new designs can bring the devices into greater use. If not, a well-designed, executed and promoted smartwatch player could eventually transcend them."