Openness is changing the world, as a very wise writer pointed out not so very long ago, and what better example than the parade of government-spying revelations we've seen in recent months?
It's clearly a different world since Edward Snowden appeared on the scene — though not everyone agrees on whether it's a better one or not.
The answer apparently is clear for a group of Norwegian lawmakers, however, leading to Snowden's recent nomination for the Nobel Peace Prize. Transparency and global stability are the Nobel-worthy results of Snowden's efforts that led to his nomination, the group said.
In the eyes of more than a few others, of course, he's no better than a traitor.
What of Linux bloggers, for whom openness and transparency are paramount? Down at the blogosphere's Open Door Cafe, Linux Girl couldn't resist taking a small poll.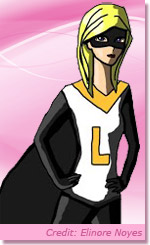 'Spying Is an Act of War'
"I am enjoying this immensely," Google+ blogger Kevin O'Brien told Linux Girl. "Just the other day we had a known perjurer describe journalists as criminals if they reported on this stuff. Now this Peace Prize nomination.
"I love it," O'Brien said. "And just maybe these bozos will stop to consider that in a democracy you should not do things that a majority of people don't approve of."
Indeed, "spying is an act of war," agreed blogger Robert Pogson. "Snowden exposed the NSA for conducting a secret war against all of humanity and deserves the Nobel Prize for peace."
Without Snowden's revelations, "there would have been no possibility of ending this outrage," Pogson added. "Now there is hope the USA will learn the world is not their enemy."
'A Hero to the People'
Edward Snowden is "a traitor to the government of the United States of America," began Linux Rants blogger Mike Stone. "He worked his way into a position of trust and then betrayed that trust by scattering governmental secrets to the wind for all to see."
At the same time, "Edward Snowden is a hero to the people of the United States of America (and beyond)," Stone added. "He revealed corruption where the government of the United States was far overstepping its bounds and treating the people of the United States as threats to its sovereignty with no cause.
"He alerted them to the open violation of the rights granted to them by the very Constitution this government is suppose to uphold," Stone concluded. "I'm not sure if he deserves a Peace Prize for what he did, but he certainly deserves our thanks."
'The Nomination Is Important'
WikiLeaks' Julian Assange "started his whistleblower career as a kind of revenge, because his fellow student colleagues were doing research for Darpa," Google+ blogger Alessandro Ebersol pointed out.
"The motives that drive Mr. Snowden are unknown, though I like to think he has done what he did for altruistic reasons," Ebersol added. "Anyway, better him than Obama's Nobel peace prize (ugh…)"
Snowden's service to the U.S. is "valuable by any account," asserted Chris Travers, a blogger who works on the LedgerSMB project. "Suppose, worst case, he was a Russian agent — would that make his service to the U.S. people any less valuable?
"So I side with 'hero,' but these are not necessarily mutually exclusive," Travers explained.
"As for the Nobel Peace Prize, it seems to me that the nomination is important, perhaps more important than the award itself," he added. "The prize has unfortunately often been given out on the basis of hope far more than fact."
'A Great Service to Humankind'
Google+ blogger Gonzalo Velasco C. saw it similarly.
"I think Mr. Snowden did a great service to humankind," Gonzalo Velasco C. told Linux Girl. "He confirmed something many 'crazy geeks' have been saying for years. The countries that have denied him political asylum are to be remembered as cowards."
Nobel prizes are "not only about the real merit — we have seen former war-makers get a peace price!" he added. "But I doubt he is going to get this one."
'Yes, He Deserves It'
Finally, the import of Snowden's revelations "doesn't have anything to do with openness, whatever that means," Slashdot blogger hairyfeet began. "It has to do with the Constitution, which the NSA has clearly ignored.
"ALL citizens should put the Constitution first — period, the end," hairyfeet told Linux Girl. "After all, without it we are no different than anybody else, which is why 'I'm Edward Snowden' should be our rallying cry, as we should ALL — at ALL times — be ready to scream bloody murder when we see those in power ignoring the Constitution."
As Benjamin Franklin once said, "They who would give up essential Liberty, to purchase a little temporary Safety, deserve neither Liberty nor Safety," hairyfeet pointed out.
As for whether Snowden deserves the Nobel Peace Prize, "considering they gave it to Obama for 'not being Bush,' it's probably not much more than a popularity contest anymore," hairyfeet suggested.
Still, "yes, he deserves it," hairyfeet concluded. "How many would give up their home for life to point out tyranny? Bravo, Mr Snowden. I hope we all live by your example."