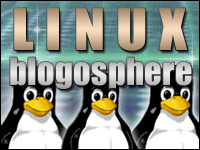 Linux fans have had a hard enough time watching the ongoing woes of Mandriva in recent months, so when the news hit last week that Kubuntu was under threat as well, it just felt like too much.
"Today I bring the disappointing news that Canonical will no longer be funding my work on Kubuntu after 12.04," wrote developer Jonathan Riddell in a message last Monday to Kubuntu developers.
"This is a rational business decision," Riddell continued. "Kubuntu has not been a business success after 7 years of trying, and it is unrealistic to expect it to continue to have financial resources put into it."
'This Is Not Good News'
A brief hush fell over the Linux blogosphere as the news sunk in. Then, bloggers let loose on Slashdot and beyond.
"This is not a good news," wrote Fettoosh on LXer, for example, where the topic was picked up with gusto.
Similarly, "WTF? This just figures," agreed Khamul. "Kubuntu's a really good distro IMO.
"So they want to cut the one guy who's supporting it, so they can concentrate on their Unity POS?" Khamul added. "Goodbye *buntu, I guess I'll just switch over to the new Linux Mint 12 KDE."
'Nice Going, Canonical'
Over at Slashdot, bloggers had a similar tale to tell.
"When you've shot yourself in both legs… you're out of legs," wrote Anonymous Coward, for example. "Nice going, Canonical."
Then again, "they're an ass, so they have 4 legs," chimed in gl4ss. "And no hands. But they do have a big mouth."
Some 350 comments appeared in short order on Slashdot alone, in fact, so Linux Girl knew it was time to learn more. She headed straight for her favorite barstool down at the blogosphere's seedy Punchy Penguin Saloon.
'Anything but a Surprise'
"Given Ubuntu's all-out push for Unity, this is anything but a surprise," Chris Travers, a Slashdot blogger who works on the LedgerSMB project, told Linux Girl.
"Of course, Kubuntu could go its own way, and it might," Travers added. "But I am actually surprised it took them this long, to be honest."
Indeed, "given that Ubuntu is no longer using the GNOME Shell in favor of its own Unity desktop, it seems to make sense that Canonical will not continue to financially support Kubuntu," agreed Roberto Lim, a lawyer and blogger on Mobile Raptor.
'If You Don't Like It, Switch Distros'
"I think Canonical was just supporting the two most popular Linux desktops," Lim added.
"Having dropped the GNOME Shell in favor of Unity, it does not make sense to continue to financially support the KDE version either," he opined.
"Ubuntu spends its money on things they think are important; if you don't like it, switch distros," consultant and Slashdot blogger Gerhard Mack advised.
'Canonical Has Lost Its Way'
Others took a less charitable view.
"Canonical has lost its way as a leading contributor to FLOSS," opined blogger Robert Pogson, for example.
"Instead of contributing, Canonical is attempting to lock-in a large market like M$ did by making the distro incompatible with others at the user-interface," Pogson explained. "I think Canonical is walking over the people who made them what they are."
'We Need a New Model'
"Canonical is starting to hurt for money," suggested Slashdot blogger hairyfeet. "I expect over the next couple of years you'll see them cut more and more before finally exiting for the server market like Red Hat."
Desktop operating systems require "millions in hard work, tons of QA, docs, tweaking and bug fixing, and where is the money gonna come from?" hairyfeet explained. "As we have seen with Mint, somebody else can come along and take all the work you did for nothing.
"If you want things you have to pay for them, simple as that," he added. "RMS may be able to squat at MIT, but I'm sure the developers at Canonical have families to feed and bills to pay."
Ultimately, "we need a new model for those places where FOSS simply doesn't work," hairyfeet concluded. "Maybe a 'You can have the code to look at but you have to pay to distribute' clause?"
'Just the Latest Abandonware'
For Barbara Hudson, "it's like deja vu all over again!" she told Linux Girl.
"Kubuntu is just the latest Canonical abandonware project," explained Hudson, a blogger on Slashdot who goes by "Tom" on the site.
"At a time when they're bleeding users and mind-share to Mint, you'd think that Canonical would realize that giving disgruntled users a home-grown alternative was cheap insurance," she added. "After all, there was only one employee working on it."
In essence, "this is Mark Shuttleworth circling the wagons around disUnity," Hudson opined. "In the end, there will be no significant OEM deals for Unity, not on smartphones, not on tablets, not on laptops, and certainly not on Ubuntu TVs, where it can't compete with televisions coming to market in the next 2 months that run the latest Android."
'There's a Clock Ticking'
Most likely, "there's a clock ticking," she suggested. "Shuttleworth has set a deadline for, if not profitability, at least a sign of green at the end of the tunnel.
"As a venture capitalist, he must be looking at all the new activity and realizing that he's just lost 7 years pursuing a market that has disappeared," she added. "In that time, the market has changed — people who want a dependable way to 'just surf the net, do email, play music, watch videos, and write stuff without worrying about Windows viruses' have a super-abundance of choices, backed by billions in research and development."
As a result, Ubuntu has become "both obsolete and irrelevant — it may not even outlive XP," Hudson concluded. "Any serious venture capitalist knows when to pull the plug."