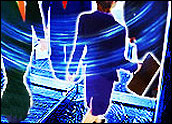 Consumers looking for information about services, products, restaurants or destinations once had to rely on expert reviewers, who would make their site visits, conduct their research, and eventually release their findings to the masses.
With the growth of user-generated content, however, everyone is now an expert, or at least an expert consumer. And the opinions of this new class of reviewers are only a mouse click away.
Angie's List
Angie's List was one of the first companies to collect and distribute consumer reviews. It started back in 1995, and the Indianapolis, Indiana-based company now has over 650,000 members, 400 employees, and covers 120 cities across the country.
"We started this service to replicate the over-the-back-fence discussions that go on between friends and neighbors," Angie Hicks, the company's founder and chief marketing officer, told LinuxInsider.
For a US$5.95 monthly subscription fee, Angie's List members can access reviews of plumbers, landscapers, and many other service providers, and they can also write their own reviews. Businesses receive ratings from A-F in categories like overall experience, price, quality, responsiveness and punctuality.
"The focus of Angie's List is on the integrity and depth of information," Hicks told LinuxInsider. "Reports from members are very comprehensive. You can really get the flavor of an experience."
To protect the integrity of the information it provides its members, Angie's List doesn't allow users to post anonymously, prevents users from posting multiple reports of businesses, and has a staff of editors who read and investigate every post.
"People can catch things that a computer can't detect," Hicks told LinuxInsider. "If we can't validate a report, we'll remove it."
Yelp Makes Strides
One of the hot new sites for consumer reviews is Yelp. Based in San Francisco and founded in 2004, Yelp has around 200 employees, about 4 million reviews, and millions of visitors each month. Yelp's users, called "Yelpers," post and read reviews of everything from sushi restaurants to post offices.
"We make review writing fun," Yelp spokesperson Stephanie Ichinose told LinuxInsider. "Yelpers create individual profiles, and then you're able to layer on top of those your reviews. It's like a blog post."
Yelp provides the site with a comprehensive listing of businesses and government offices. When users search for their town, they'll find those listings for their town.
Yelp has 21 managed communities in major cities across the country, which means they have community managers who oversee the users and content of that city, write weekly newsletters, and even host offline events for the top users. The site covers the entire country, however, with listings for even the smallest towns and villages.
As the site's listings have grown, a community has developed between and among Yelpers. The Yelp experience involves bonding with others as much as it is about reviewing restaurants and tattoo parlors.
"People are able to link to a community," Ichinose told LinuxInsider. "We like to think of it as a community of people within a city."
As with all user-generated reviews, readers will need to sort through them and decide which ones are the most useful, accurate, or meaningful. Yelp doesn't actively edit its reviews, but it does have an automated process for flagging suspicious activity, and users can also flag postings and reviews that seem suspicious.
The credibility of Yelpers also relies on the power of the profile. Since reviewer profiles are linked to their reviews, people have some motivation to make their reviews as consistent and as accurate as possible.
"The people who are writing reviews are very passionate about sharing their perspective," Ichinose told LinuxInsider. "The profiles help people to establish a high level of credibility. Someone who has written fifty reviews and has a handful of friends has more credibility than someone who has written one review and hasn't developed their profile."
Finding the Good Goods
Still, some consumers like to have a helping of expert opinion along with the opinions of everyday people. Experts, after all, have unique perspectives, as well as access to research-based findings.
For consumers like this, there are sites like ConsumerSearch, which offers a combination of user-generated and expert reviews. Reviews aren't posted directly to this site; rather, ConsumerSearch has a staff of editors who sort through both expert and user-generated reviews from a variety of print and online sources and then publish their findings on the site.
Launched in 1999 and based in New York, ConsumerSearch has a dozen full-time employees and many freelancers who do this culling and editing. The site's editors sort through reviews and compile them so they are easy to access for the site's users. When analyzing expert reviews, they'll look particularly at the methods that the reviews used to arrive at their judgments and opinions.
"We'll look at a professional review and analyze the research," ConsumerSearch's editor-in-chief, Christine Frietchen, told LinuxInsider. "The best reviews are the ones that spell out the testing methodology and explain how and why they chose these products."
The site puts these reviews alongside user-generated reviews in order to give its readers a variety of opinions from which to choose.
"We include a broad spectrum of reviews," Frietchen told LinuxInsider. "We look for the common attributes in reviews,"
With user-generated content, ConsumerSearch has different standards than it does with expert content. Unlike experts, for instance, users won't buy 10 blenders and test them against each other. If 10 different users, however, consistently rate a certain brand of blender as superior, then ConsumerSearch's editors will take that aggregate into account.
"One user review is not very valuable," Frietchen told LinuxInsider. "Ten or 20 or 30 are more valuable."
Even with user-generated reviews, however, the site looks for quality and honesty.
"A good user review has some of the same characteristics as a professional review," Frietchen told LinuxInsider. "It should be critical, and have at least some negatives. Even a great product isn't perfect. It's the reviews that are completely positive and over the moon that are suspect."