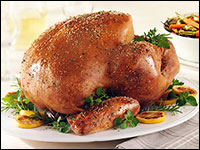 Well Thanksgiving week is upon us here in the land of stars and stripes, and in anticipation of all the social events soon to besiege us, more than a few Linux bloggers have been practicing keeping their favorite barstools warm down at the blogosphere's Punchy Penguin Saloon.
How chilly would those stools get if we were all flitting here and there from this party to that? It would be truly unkind. Much better to stay put and keep to ourselves in a comfortable place where inane small talk is frowned upon.
At least that's Linux Girl's theory.
A Shining Success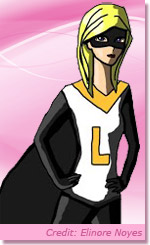 That's not to say FOSS fans are an un-thankful lot, however. No indeed! Many of us may still bear scars from the Systemd Inferno that continues to burn, but there's also plenty to be glad about here in the Linux community.
Case in point: Look at the phenomenal crowdfunding success of that Jolla tablet! Coming hard on the heels of the open-sourcing of .Net, how strong a testament is that to open source's appeal?
It would warm Linux Girl down to her toes even without all the tequila.
Basis for a Career
Of course, there are plenty of other reasons to be thankful as well, here in Linuxland, and that's just where many bloggers' thoughts have turned in recent days.
Helping to grease the wheels, meanwhile, was a little prodding — and a resurrected video — from the Linux Foundation on the topic of inspiration.
One thing you have to say about FOSS fans is that they're not shy when it comes to extolling their favorite software.
'It Is a Bit of Hope'
"I'm thankful for an OS that was cheap when I had little money and open enough that I got to learn its internals," consultant and Slashdot blogger Gerhard Mack offered, for example. "I managed to build a career out of it that brought me around the world and back again."
Google+ blogger Kevin O'Brien focused on freedom.
"I share Cory Doctorow's fear of losing control over our own computers, but with Linux I have that control," he explained. "I can install it on any system and do what I want with it.
"In a world where governments and corporations are trying to take control of our lives, it is a bit of hope," O'Brien said.
'I Thank Linus Torvalds'
"So many things to be thankful for and inspirational about Linux," Google+ blogger Rodolfo Saenz enthused.
"First, I thank Linus Torvalds," he said. "Without him we would be Microsoft and Apple hostages; FOSS and Freedom would not be ours or exist at all."
What inspires Saenz? "To see the spark in my new students and customers that there's an alternative for their dreams, projects and budgets: Linux and free software," he said.
'It Was Miraculous'
"I have been inspired by GNU/Linux since the first time I booted up an installation," blogger and retired educator Robert Pogson recounted. "On the identical hardware that other OS froze repeatedly, GNU/Linux ran smoothly and worked for my students and me."
Pogson also was inspired "the first time I saw the awesome performance of GNU/Linux under LTSP that 30 students were able to run on my 32-bit, single-core, 1.8gHz PC many years ago," he said. "Compared to that other OS struggling to please one person, it was miraculous.
"Then I met openSSH and APT and could manage large numbers of PCs as if they were one with no special hand-holding server that the slaves of M$ 'need,'" he added.
"I am satisfied that FLOSS and GNU/Linux are the right ways to do IT," Pogson concluded. "They make good or barely adequate IT in schools great. They make even timid computer users fearless in the knowledge they won't break something. That's inspiring."
A Line in the Sand
Last but not least, SoylentNews blogger hairyfeet looked to the future for his inspiration.
"What inspires? That is gonna be hard as the Systemd debacle has taken a lot of that inspiration away," hairyfeet began.
"Now it looks like it's Windows users that have the ability to control the OS design thanks to Nadella, and it's Linux that is becoming 'our way or the highway,'" he charged.
"So, I'd say if there is anything I find inspiring, it's how many are finally starting to stand up and draw a line in the sand with Systemd instead of just taking what they are given without question," hairyfeet concluded. "If it ends up with a strong, healthy, user-oriented form of Debian? I will find that VERY inspiring."