It's no secret that humans tend to be motivated by cash, and developers are no exception — heck, even Microsoft knows that!
Little wonder, then, that Linux developers took in the latest news from the Tizen project with such interest.
"Tizen is a brand new ecosystem, with a brand new store," the announcement read. "Now is the time to get your apps into the store, and get a head start on the next big application ecosystem."
A Fresh Challenge
It's a brand new app challenge, in other words, with more than US$4 million available in rewards. Word of that last bit actually caused a momentary hush to fall down at the Linux blogosphere's Broken Windows Lounge.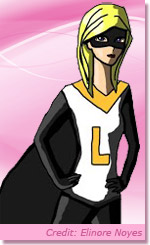 Tizen? Even more than Firefox OS, it's an emerging contender — yet another proverbial David up against the dual Android and iOS Goliaths. Will a $4M app challenge be enough?
Bloggers had plenty to say. Linux Girl settled in with a fresh a Caipirinha and fired up her trusty Quick Quotes Quill.
'A Big Deal'
"Tizen looks interesting, for being a real initiative with open source — perhaps a little bit more open than Google's Android — and it will rely more on HTML5," Google+ Blogger Gonzalo Velasco C. began. "Being backed up by The Linux Foundation itself, along with giants such as Intel and Samsung, is a big deal.
"So, I guess this prize will attract developers and call the attention of other smartphone makers and users," he added. "I can see they'll give higher prizes for game applications … I guess that's the market portion that will attract younger users. For users like me, I hope they focus on being lighter and even more solid that Android."
'They Have a Good Chance'
Similarly, "I think it is worth a shot," Google+ blogger Brett Legree told Linux Girl. "I don't develop mobile apps for a living, but as I understand it, you develop the app and then try to recoup your costs — and hopefully make a profit — by selling the app on the platform(s) of your choice."
The effort "seems like a good way to encourage developers to write software for Tizen," Legree added. "Will it work? That remains to be seen, since others have tried this in the past (BlackBerry, Microsoft).
"Given the credentials of the people backing the Tizen project, I think they have a good chance," he added.
'A Few Good Apps Wouldn't Hurt'
Indeed, "it pays to advertise, and this campaign will do no harm and may do a lot of good," agreed blogger Robert Pogson. "The chief selling points for Tizen are that it's not from M$, it's the same kernel as Android/Linux, performance rocks and that a few major OEMs and retailers push it."
A few good apps "wouldn't hurt, of course, but when the supply chain shows that it is serious to deliver the goods to consumers, the apps will follow," Pogson added. "That takes $hundreds of millions in investment and real salesmen.
"OEMs should contribute because it's in their best interests to be free of M$ and because they can completely control the software that gets onto the devices," he added. "Retailers should train salesmen, because that other stuff is not selling. Consumers should buy it because it works well."
Tizen's chief competitor is "not M$'s stuff but Android/Linux," Pogson pointed out. "That's hard to beat on price. The advantage will have to be performance. Native code should take care of that. HTML5 remains to be seen."
'It Lacks a Killer App'
"I've always wanted to be excited for Tizen, but it's never really given me enough to be excited about," offered Linux Rantsblogger Mike Stone. "I've never seen anything where I just had to stop and say, 'Now that is cool.'"
In fact, "I don't think that Tizen offers anything that's unique enough to really make it stand out from the pack," Stone added. "It lacks a 'killer app.' Without that, I'm afraid that Tizen will either fail to launch entirely, or it will launch and languish with less than 1 percent of the market for a while before it's eventually canceled (a la WebOS)," he predicted.
'It's Going to Be an Uphill Battle'
"I sincerely hope that I'm wrong about that, but I don't think that even 4 million dollars in cash and prizes is going to be enough to launch Tizen into a successful place in the market," Stone concluded.
"Sure, Samsung needs a contingency measure for Android," Google+ blogger Alessandro Ebersol opined. "It's all right in doing that. It's just Tizen will need more than that to get traction.
"If I were Samsung, I would bet my chips on Firefox OS as an alternate plan to Android," Ebersol added. "FF already has an established name. Tizen? Hummm, it's going to be an uphill battle, but I wish all the best to Samsung and all the developers of Tizen."
'A Marketplace Reality'
Similarly, "this is mildly interesting, but a year from now will anyone care?" mused Google+ blogger Kevin O'Brien. "The question is how many different device OSes the ecosystem can support.
"We know that Android dominates, and iOS is a strong #2," O'Brien went on. "Nokia just released a new Lumia with Microsoft's mobile OS, Firefox is pushing their solution, and Canonical is pushing an Ubuntu mobile OS based on Unity."
So, "one or two years from now, will Tizen be a success, or will it be the 'WebOS' of the mobile phone space," he wondered. "I'd have to say the odds favor the latter. This is not a reflection of technical merit, just a marketplace reality."
Consultant and Slashdot blogger Gerhard Mack took a developer's perspective.
"We should at least be able to get a developer handset before having a contest like this," Mack told Linux Girl. "Otherwise it's just a waste of time."
'A Lot Less Than It Sounds'
Similarly, "$4,000,000 in prize money to spur app development for Tizen is a lot less than it sounds," suggested Robin Lim, a lawyer and blogger on Mobile Raptor.
"Back in 2010, Samsung put in a cool $2,700,000 in prize money into app development for its own Bada mobile operating system, and it did not get them very far," Lim explained. "If a developer wants to expand its app development beyond Apple's iOS and Google Android, there are better places to exert time and effort."
A developer could win $200,000 for gaming apps and $120,000 for other apps in the Tizen App Challenge, he pointed out."If you already have a popular app for Android or iOS, why not just port it to Windows Phone 8 or BlackBerry 10?" Lim asked. "There are already 3.7 million BlackBerry 10 handsets in use, and Windows Phone 8 has substantially more than that number. If you have an app that will interest 5 percent of BlackBerry 10 or Windows Phone 8 owners, port it to one of those platforms and sell it for $0.99. You will get a better rate of return on your investment than joining the Tizen App challenge."
'The Network Effect'
Last but not least, Slashdot blogger hairyfeet was even less optimistic.
"Tizen? Don't really see how it can compete with Android, honestly, just look at how much money RIM, HP and MSFT have spent trying to compete and ending up with nothing but lighter wallets," hairyfeet pointed out.
Android has "the network effect," hairyfeet explained "It has the apps, so it has the users; trying to get another horse in the race this late in the game? They are gonna have to bring something AMAZING, and I'm not talking about apps.
"Somebody has got to come up with a better UI," hairyfeet added. "Nobody really 'likes' these mobile UIs — they merely tolerate them. So if they can come up with a new UI that does for mobile what Win95 did to the desktop?"
In short, "Tizen may have a shot, but if it's just another 'big tile' UI with an app store?" he concluded. "It's not got a prayer."