All Things Appy: 5 Best Chrome Apps for the Work Day
There's no shortage of apps out there for relaxation and entertainment, but sometimes, it's just time to get some work done.
This week, All Things Appy is looking at the top five free, must-have work-day apps in the Chrome Web environment. Some of the best are Google products, as you might expect -- Chrome is a Google product, after all, and that's reflected here.
Our top five must-haves include office productivity, apps to help you work outside of the work space, and a couple to ease it all along.
About the Platform: Google's Chrome apps and extensions can be found in the Chrome Web Store. First, if you don't already have it, download a Chrome browser for your operating system.
Then click on a new tab from within the browser. Choose the small Chrome Web Store link in the lower right corner of the page. Use the on-page Search text box to find the required app.
Note that within Google's Chrome Web Store, apps are often self-contained, whereas extensions can provide pop-up functions or interact with the Web page. Many apps and extensions are simply bookmarks.
No. 1: Google Drive

Google Drive has 4+ stars out of a possible 5 from 13,428 reviewers in the Chrome Web Store. The app has 10,000,000+ users.

Google Drive is one of the most popular apps of all time in the Chrome Web Store. This app lets you store and share your files and collaborate with colleagues and clients in real time. Documents, presentations and spreadsheets are all in the mix. Functionality includes annotating, replying to comments and editing.
One of the killer features -- depending on your point of view, boss or worker -- is that you can access the files from anywhere, including home.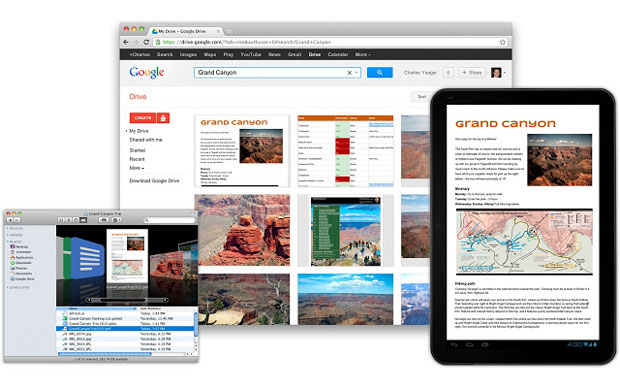 No. 2: Gmail

Gmail has 4+ stars out of a possible 5 from 19,043 reviewers in the Chrome Web Store. The app has 10,000,000+ users.
Gmail is another massively popular Chrome office product from Google.
This e-mail client may well be one of the best e-mail apps out there because of its message searching speed. It also guards well against spam and includes free cloud-based storage.
No. 3: Gmail Offline

Gmail Offline has 4 stars out of a possible 5 from 6,796 reviewers in the Chrome Web Store. The app has 2,609,366 users.
This app lets you manage and compose Gmail e-mails when you're not connected to the Internet -- like on a commute, for example. The app is in beta but functions flawlessly, allowing presynchronized mail to be read, searched and replied to on a roomy Chrome browser-driven laptop rather than phone.
The interface looks similar to that of the standard Gmail app, so it won't involve much learning if you're already using that client. In short, Gmail Offline works well if you have your own laptop and are out of the Internet-connected work space frequently.
No. 4: Pandora
Pandora has 4 stars out of a possible 5 from 4,436 reviewers in the Chrome Web Store. The app has 1,291,597 users.
This bookmark-like Chrome add-on is a personalized radio service that streams customized music based on your favorite artists. Enter an artist, genre or composer, and the app will create a radio station in your browser. Just add headphones.
No. 5: Digital Clock
Digital Clock has 4 stars out of a possible 5 from 2,035 reviewers in the Chrome Web Store. The app has 712,333 users.

This clock, from Your-clock.com, is a hugely popular digital clock that fills the browser and has massive numbers that you can see from across the room. Choose from numerous colors and font styles for the numerals and background.
Step away from your desk and go socialize, put your feet up and read a book, or exercise, yet keep an eye on the time out of a corner of your eye.
Want to Suggest an Apps Collection?
Is there a batch of apps you'd like to suggest for review? Remember, they must all be for the same platform, and they must all be geared toward the same general purpose. Please send the names of five or more apps to me, and I'll consider them for a future All Things Appy column.
Don't forget to use the Talkback feature below to add your comments.

---