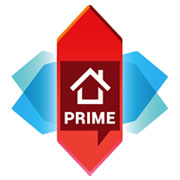 Nova Launcher Prime is available in the Google Play store for US$4.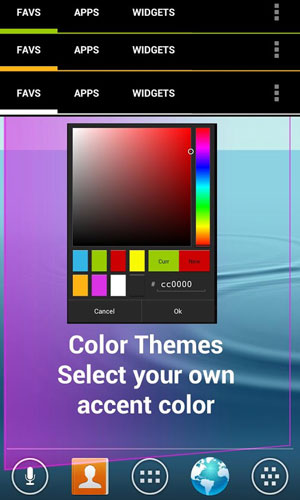 Here's a simple way to refresh the look and functionality of your newer Android device without going to the trouble of rooting, bootloader-unlocking or installing a customized ROM.
It's by using a home screen replacement app called a launcher, which is essentially a super-customizable home screen with themes. The one I'm looking at this week — Nova Launcher Prime — is one of the most popular, with a 4.8 out of 5 star rating in the Google Play store.
The Lure of Launchers
I had been looking at livening up a rather obscure 4.2.2 Jelly Bean tablet. This solid but somewhat stripped-down device from Hannspree is notable for its lack of a developer fan-base; consequently, it has nonexistent ROM customization options.
I bought Nova Launcher Prime, the paid version of the Nova Launcher app. Prime includes drawer groups, gestures and swipe actions in addition to free-version features such as color and icon themes, scrollable dock, scroll effects and more.
The Testing
First up, Nova Launcher is suitable only for devices with Android 4.0 and up. It won't work on older versions of Android.
On install, you're on your own in terms of wizards or step-by-step setup — there aren't any built-in that I could find, which is an indication that this product is aimed at those who like to get their hands dirty.
I also had to search around a bit to discover settings options, which are hidden away behind an icon in the app drawer.
The Features
The developer isn't kidding when he says that this is a highly customizable home screen replacement. Visual effects are almost overwhelmingly customizable.
For example, two icon themes are included: the Nova Default and Google KitKat. However, it doesn't stop there, because icon size is scalable and icon font changeable.
Look and Feel also includes color theme changes; scroll speed for scrolling between desktop or drawer pages; animation speeds for transition animations such as opening the app drawer; app animation styles, which can include Ice Cream Sandwich, Jelly Bean, System or Slide; and customizable Notification Bar features on some devices.
Dock settings (the dock is the area at the bottom of the home page that holds fixed icons) are even more customizable than that and include changing the number of icons on one page of the dock; dock height; icon size; and scrollable dock as options. That's only about half of the dock-related customization features.
For my clunky case, I was delighted to be able to remove a rather ugly, misguided 3- or 4-pixel-wide horizontal divider line on my default home screen that was separating the dock from the home page.
My dock now transitions seamlessly into the home page. That alone was worth the four bucks.
This app is overwhelming, though, and requires constant checking to see the results of tweaks.
You could spend hours playing with infinite subtle style changes. I have, and I've not even gotten to the Gestures and Buttons, where you associate actions or apps with inputs — pinching in to show previews, for example; unread count badges; desktop grid-size for apps and widgets on the desktop; height margins; shadows; scroll effects; drawer transparency and more.
The Conclusion
So, you get the idea. This thing is a bit crazy in its customization options, and there's the problem. I'd like to see the developer spend a bit of time on some predefined templates to be included with the paid app.
There are obvious aesthetic trip-ups that can easily be made with an a la carte solution like this: overly small icons mismatched with large text labels, for example.
While there are nice third-party drop-in themes that are findable in Google's Play, a couple included here would complete the package.