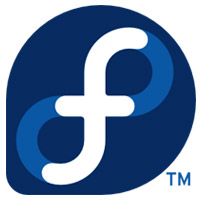 The Fedora 23 Sugar on a Stick desktop offering is an unusually flexible computing desktop for children of all ages, school admins, and organizations looking for the best bang for absolutely no bucks on existing computer hardware.
The Sugar environment is both a desktop and a collection of activities or apps that involve user engagement. Activities automatically save results to a journal.
Users can add comments and share the activity instances with other users. Many of these activities support real-time collaboration.
As the name suggests, this Sugar desktop distribution fits on a USB drive, but you can just as easily run the ISO file as a standalone live session OS from USB or CD without making any changes to the hardware or removing the existing — possibly outdated — installed OS.
Sugar has a fully functional Web browser that provides direct access to Sugar Labs' portal pages, its wiki, social help and a software center for adding Sugar activities apps.
---
I spent years in the classroom using my own Linux-powered computers and providing students with open-source software to facilitate their learning. That was before my school district got its act together by providing computers in the classrooms.
I found that most so-called portable OS offerings are well suited to student use in the classroom and at home. However, students not yet proficient with sophisticated computer use had a learning curve that slowed down their skills acquisition. The Sugar desktop is an ideal problem solver in getting technology and education on an equal footing for youngsters.
Getting Sugar to Go
Sugar is available as a desktop environment on GNU/Linux. Up-to-date packages are available for Fedora, Debian, Ubuntu and other distros.
I took the Fedora 23 SOAS version for a spin, and I like the approach it takes.
It offers numerous ways of using it right out of the box. The process of downloading and running it seemed much more concise and successful than other distro options.
Fedora spins are alternative versions of the Fedora Linux distro. Fedora tailors spins for various types of users. The Fedora Sugar on a Stick spin is the variant of Fedora with Sugar on a Stick components included.
Start at Sugar's Hub
An ideal starting point to check out the culture around the Sugar environment is the Sugar Labs' website. It serves as a portal to get you started and access each of the distro options.
Scroll down the page to the yellow box and click on the link for the distro version you want to try. That takes you to another information page with direct download links for that Linux distro.
Sugar Labs is a volunteer-driven nonprofit organization affiliated with the Software Freedom Conservancy. Its mission is to support the Sugar community of users and developers. Its goal includes establishing regional, autonomous Sugar Labs around the world to help people learn with computers by tailoring Sugar to local languages and curricula.
Two Flavors of Fedora Sugar
Sugar on a Stick is the full Sugar environment that runs on any computer from a thumb drive. Sugar on a Stick requires a thumb drive with at least 2 GB storage and downloading ~650 MB. GNU/Linux Install is the full Sugar environment installed on a GNU/Linux computer.
Either way, the look and feel is the same. The home page shows the Sugar Neighborhood view. Here learners see their friends clustered around their current activities. This is a jumping-off point to join each other's activities.
Sugar collaboration works peer to peer, in a classroom, or under a tree. The Sugar Journal records everything a learner does using Sugar. There is no need to remember to click a save button. The focus is on the activity, not the computer. The journal is also a place for reflection, where learners and their teachers can monitor progress.
Desktop Primer
The Sugar desktop environment is an open-source project designed for interactive learning by children, but it has equally solid potential for older people who are not computer literate.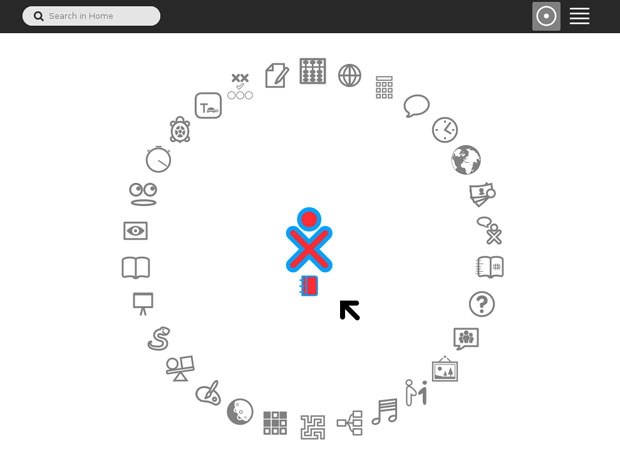 The Sugar interface is intuitive, simple, and nontraditional. The desktop environment is an open-source project designed for interactive learning by children.
---
Perhaps that use case was not part of the original plan. Still, Sugar is an ideal interface for senior citizens as well. Both ends of the user spectrum — school-aged children and senior citizens dealing with cognition and manual dexterity issues — have similar needs in learning (or relearning) how to use a computer.
One very useful feature is that Sugar does not need an always-on Internet connection. Its warehouse of installed applications can keep users gainfully engaged without going online.
However, the advantage of at least having a nearby connection is that users can go online to work on the interactive Sugar Labs website and download additional activities and software.
Sugar was developed as part of the One Laptop per Child project. The Sugar user interface was the default desktop on OLPC XO-1 laptop computers. The OLPC XO-1.5 and later releases provided the option of either the Gnome or Sugar interfaces.
Flexible Uses
Another advantage to the Sugar desktop in general and the Fedora spin is the relative ease of running it. Sugar runs as a fully functioning live CD or live USB.
The Sugar distribution does not need a hard drive installation. One highly effective halfway measure, though, is to download the Fedora SOAS ISO and run it as is on a virtual machine in live mode session.
You can also go one extra step and install it as a VM in its own right. If you save the current state within the VM before closing down the virtual machine software, you can start it again with all of your settings and running apps just as you left them. This approach is sort of a sleep mode.
Distinguished Differences
The Sugar environment is not like the typical Windows or Linux — or even Apple — desktop. It is not built around the desktop, folder, and window metaphors.
Gone as well are the panel bar and the pop-up menu parked there. Sugar uses an application wheel that sits in the center of the screen.
Multitasking is handled more like an Android device. Windows are not resizable, and there is no multiple views available on the screen.
Instead, Sugar displays full-screen activities that consume users' full focus. Users work on only one program at a time.
However, multiple running programs are accessible, much like revisiting websites by clicking on an entry in a Web browser history tab. Sugar uses a journal to automatically save the running program session. This lets users pull up their past works by date, activity used, or file type.
Not a Toy
When users initially sign in to the Sugar desktop, they must click an icon indicating boy or girl, select a color for a personal icon, and indicate on a sliding bar the grade level (or adult) status.
Applications run in full screen. The circular menu wheel shows a ring of icons that require a single click. Responsiveness is quick.
An icon with the user's name and color is displayed in the center of the circle. Click it to get the shutdown options or load the preferences panel. Under the user icon is a small book icon you click to access the journal.
The controls and preference settings for the Sugar desktop are well organized but not intimidating.
---
Bottom Line
Sugar's design principles are anything but the one-level computer interface found in preschool toys. Rather, it's suitable for inexperienced users as well as more advanced or older users.
While Sugar is simple to use, that does not mean it's lacking real user features. The interface limits settings and controls to those needed for the task at hand, and the design avoids bloated interface syndrome.
---
Suggest a Review
Is there a Linux software application or distro you'd like to suggest for review? Something you love or would like to get to know?
Email your ideas to me and I'll consider them for a future column.
And use the Reader Comments feature below to provide your input!