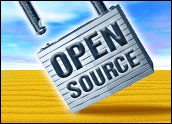 Industry analysts say the fastest growing operating system in the world — Linux — could be experiencing growing pains as growth outpaces the supply of IT professionals with expertise in this area.
"Linux is increasing its market share so rapidly that, in consequence, some companies find it difficult to secure the resources to handle Linux development and installation," Bob McDowall, a practice leader at Bloor Research in the United Kingdom, wrote this week at IT-analysis.com.
Those shortages, he reasoned, will result in salary and contractor cost increases that may reduce the prospective cost savings on Linux-related IT projects.
Big Demand, High Pay
Without a doubt, demand for Linux warriors has been rising. A report released this summer by the employment Web site Dice.com revealed a 190 percent year-over-year increase in Linux job postings.
Moreover, the report said, Linux professionals, on average, were earning US$67,000 a year — six percent more than the overall average for tech jobs.
Meanwhile, there appears to be some disquiet among companies about getting a team together to operate and support Linux.
In a survey released earlier this year by Forrester Research, 57 percent of the respondents using Linux or open-source software said their biggest concern was lack of support; 36 percent said it was a lack of skills or knowledge.
Of the respondents who weren't using Linux or open-source software, 55 percent tagged lack of skills or knowledge as their biggest concern; 53 percent said it was lack of support.
Are these concerns warranted? Some Linux insiders say no.
Healthy Skill Pool
"We see skills coming from so many different vectors in the Linux community that it's hard to imagine that there is a skills shortage," Bill Weinberg, an open-source architecture specialist with Open Source Development Labs in Beaverton, Oregon, told LinuxInsider.
There's a huge existing base of people in the IT and developer community who know Unix and other Unix-like operating systems, he observed. "About 90 percent of their available expertise is directly applicable to Linux," he said. "That conversion is value straightforward and happening all the time."
Freshly Minted Talent
In addition, he continued, there's a core of experts that have independently grown up around Linux over the last 10 years.
Moreover, he added, skilled traffic in the Linux pipeline is brisk. "Of all the operating systems out there in the university space, Linux is hands down number one being taught by schools at all levels, not just in the U.S., but around the world," he said.
"Consequently," he continued, "recent grads are coming out with freshly minted diplomas that essentially have Linux written all over them."
The real myth out there when it comes to operating system skills is that there's an abundance of Windows professionals, Weinberg said. "I've tried to put together Windows teams to do certain kinds of development and found it difficult to get real expertise of any depth," he said. "I found it very difficult to hire resources for anything but the most superficial Visual Basic kind of development."
Short-Lived Shortage
If a skills shortage exists, it will be short-lived, according to Bruce Lowry, a spokesman for Novell, which last year bought SuSE Linux. "We believe the training shortage in Linux, to the extent it exists, is very short term," he told LinuxInsider via e-mail.
"Unix administrators can quickly adapt to Linux," he added. "New college grads coming out of school are deeply versed in Linux and open source technologies. And supply and demand will quickly encourage technical individuals to learn Linux skills."
A spokesperson for Red Hat, a major distributor of Linux, said the company hasn't noticed any open-source skills shortage, either. "We're not experiencing a shortage of Linux talent," Leigh Day said. "We're hiring a good number of people in all parts of our organization, and we're not finding it hard to find those people."
But since Linux is the fastest growing operating system in the world, she said, "There's going to be the challenge to make sure that the folks who were previously developing on proprietary Unix and other platforms get up to speed with Linux."