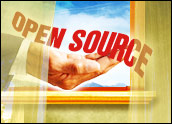 Diary writing apps are nothing more than glorified text editors with anarrow focus. Keeping a daily diary for personal life commentary is atask that many people restrict to traditional paper-and-pen entries.Keeping a daily journal of work-related entries is more suited toelectronic entries.
Regardless of the purpose, making diary entries in a dedicated textfile or word processing document is the obvious starting point. However,over time, the sheer number of entries becomes a cataloging nightmare.Being able to find entries by dates or content falls to the mercy ofthe text editor's or word processor's search feature. Organizingentries by week or by month or by some other scheme requiresconstant attention.
These rudimentary file-management issues can easily get in the way.They often become a barrier that discourages you from continuing withdiary entries. An alternative approach is to use a dedicated diaryapplication. This type of software takes care of the basic filemanagement chores so you can open the file and make an entry withoutgetting bogged down in the process of record-keeping.
A fine line separates diary writing apps from note-taking apps. Theprocess for both of these information entry tasks is basically thesame. So if you are looking for an application to track your classnotes or research paths, for instance, do not restrict your search tonote-taking apps only.
Two good choices for your daily diary or journal writing pursuits arethe Almanah Diary and theRedNotebook. Both ofthese apps run on the Gnome desktop and are readily available from theresident package management systems of the most popular Linux distros.
Software Summary
The Almanah Diary is a simple, small program that automaticallyencrypts your diary entries for safe keeping. You can edit entrieswithin this diary keeper. A nice feature is the ability to add linksto other content such as Web pages and files stored locally.
You can also check spelling, print some or all entries and view basicdiary statistics. If you do not see the Almanah Diary in your distro'spackage manager, you can download it here.
The RedNotebook is a more detailed graphical diary manager. It isequally adept at tracking random journal entries of life commentariesor more substantial formal thoughts.
RedNotebook's features include easy calendar navigation, numerouscustomizable templates, export functionality and word clouds. It alsolets you format, tag and search your entries, something that otherdiary and note apps do not offer.
If the RedNotebook is not available in your distro's software center,you can get it here orhere.
Almanah Basics
This is not an app you should expect to see improved any time soon. Itworks as-is and has enough features to get the job done. A note on theAlmanah page at live.gnome.org, presumably from the unnameddeveloper, states that a lack of time prevents anything but slowprogress in doing much more with the application. But as I said, it isstable enough to use.
The interface resembles what you typically see with smartphonecalendar apps, only the appearance looks better on a computer screen.The Almanah screen displays three panes.
The main pane is a spacious window for entering text under the dateselected. This pane allows basic text formatting such as underline,bold and italic. The Format menu also lets you select the date andtime for instant insertion at the cursor and to tag an entry asimportant.
A feature with considerable potential is the ability to insertdefinitions into the text entry. This feature resembles inserting abookmark or link to another file or Web site. It works much the sameway through the Add a Definition menu option.
Simple and Lightweight
Directions for using the Almanah Diary are non-existent, but using itis as simple as working with most very basic text editors such asLeafpad and gEdit. (See my review here.
The second pane is the calendar window. This serves as the navigationpointer for the entries. Click the left and right arrows to move to amonth. Click on the day of the month to have that entry space appearin the main pane.
The program lacks any undo feature. So any text modifications you makemust be removed my manually deleting the unwanted words or formatting.Another drawback is that while you can make entries for past andcurrent dates, you cannot enter anything for a future date.
More Features
App writers seldom consider the needs of multiple-computer users. Thismakes it difficult, if not impossible, to synchronize files as youmove from computer to computer.
With this program, however, there is a manual work-around when makingdiary entries, for example, on a desktop and a laptop computer atdifferent times. Almanah Diary stores its content in your homedirectory, under .local/share as "diary.db." So you can store a copy ofthe file on a thumb drive and copy it to this same location on all ofyour computers.
Exiting the program automatically saves the diary entries. This makesusing Almanah Diary fairly foolproof. Plus, you can decide to enableautomatic file encryption or turn off the encryption via the limitedpreferences option in the Edit menu.
RedNotebook Basics
Take the idea behind the simple design of the Almanah Diary andenhance its features and usefulness. The result is what you get withthe RedNotebook. It lets you add files, links, images and notesdivided into categories. Assigning tags to your entries adds asophisticated way to organize the content.
Think of a photo management application with tags and other coolnavigational features. That is the design that drives the RedNotebook.
On the left is the calendar. Click a day within any month to quicklysee the content appear in the display panel in the center. The othercomponent is the annotations panel to the right. Annotations are notesthat elaborate on the basic diary entry. You can can easily sortannotations into categories.
Adding Clarity
Do not let the label of categories confuse you. It is not the day thatyou are categorizing. Rather, think of this feature as a topic. Youcan use topics to bring a sense of continuity to diary entries.
You could create several ongoing ideas that you highlight as you movefrom day to day in your entries. Take, for example, categories formaintaining a list of unusual things you did and things yet to do.
A cool thing about this type of organization is that you can export aparticular category to generate a list of things related to specificdates. Related to this is another feature called "Word Cloud."
RedNotebook keeps track of your most often used words in the journalentries. You can click on the Clouds tab to view this list. Selectyour category or tag clouds by clicking on the scroll-down menu. Rightclick on any words in the cloud that you want removed. Or you can addthese words to the blacklist menu in the Preferences menu option tofilter them out.
To-Do List Too
You can use the RedNotebook for a combination of things to keep trackof daily thoughts, activities and links to other reference files. Youcan also use it to maintain a running to-do list. The advantage to thisfeature is never having to enter a start or end date.
Just add the task on any day's entry. It stays there until you deleteit. Just right click on the New Entry option. Enter "Todo" and add thetask to remember in the fields. Then hit "OK."
To view your list at any time select the categories cloud from thedrop down menu and click on "Todo." To show an item as done you canupdate the list by adding "–" around the item. To mark an item asimportant, add "**" around it. The item displays in bold text.
For more precise alerts, you can add Todo items to the targeteddeadline day. Also, you can generate a list of completed tasks bychanging an item's category name from "Todo" to "Done."
Other Nice Stuff
The RedNotebook has some nice advanced-level features. Besidesspell-checking capability, it has the ability to export in PDF format,drag and drop content between entries and display markup highlighting.Plus, it automatically saves at set intervals and upon exit.
To facilitate use on multiple computers, you can save your journals ona remote server (SSH, FTP, WebDAV). The application by default makeszipped backup copies of all entries upon exit.
I love being able to insert images, files and links to websites. Thismakes it very viable as a general note-taking program.