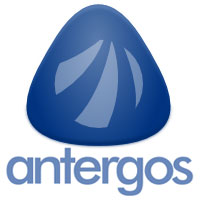 Antergos is an Arch-based Linux distribution that offers six desktop choices. This is a distro that Linux tinkerers might well embrace, but it comes with a few more stumbling blocks than other Linux options, which could make it a less welcome alternative.
Its developers created a cute logo that espouses the notion that Antergos is a distro "for everyone." In some ways, that is true. The developers smoothed over some of the tripping points that bog down typical Arch distro entry. The graphical installer is a big part of that success.
They clearly made Antergos look and feel different from other Arch Linux distros, but Antergos is still Arch-based. Arch Linux distros are notorious for their user-intense installations and sometimes- challenging software management processes.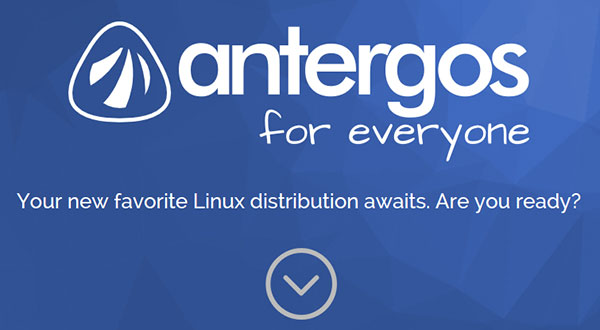 Antergos has a look and feel that's different from other Arch Linux distros.
---
That means users need a better handle on how Arch Linux works to use Antergos successfully. Considerable background reading is necessary for things to make sense with minimal frustration.
The Antergos Linux distro's latest release, 2015.4.12, brings a simpler graphical installer into the mix. The Cnchi version 0.8.0 and GNOME 3.16 are two of the most notable improvements.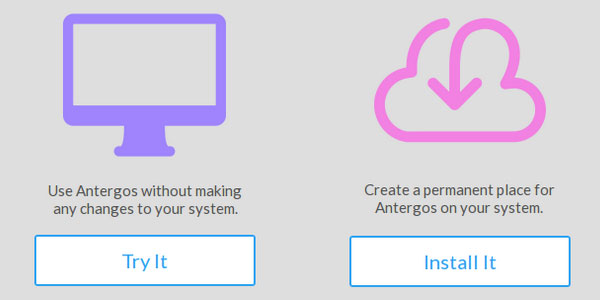 Antergos keeps the live session separate from the installation process using the Cnchi graphical installer tool.
---
Another plus is Antergos' reliance on rolling releases. Once you install Antergos and have it running well, you never have to repeat the process. Updates roll in as they are ready, so the operating system is always loaded with the latest releases.
Family Lineage
Spanish developer Alex Filgueira rebranded his distro from its former iteration, "Cinnarch." As that name suggests, it was a derivative of Arch Linux. It existed with just the Cinnamon desktop environment.
The last Cinnarch version was released as build 2013.04.05. Filgueira introduced Antergos with his next release, Antergos 2013.05.12.
The new name was aptly picked. "Antergos" is a Galician word used to link the past with the present. Making an Arch distro simpler to install remained Filgueira's focus.
I reviewed the Manjaro Linux distro a while back. In working with Antergos, I saw many similarities between these two Arch-based distros. Both make Arch Linux less intimidating.
I was less impressed with Manjaro's balky installation and sometimes troublesome performance. Clearly, Antergos offers a much smoother process.
Getting It
Frankly, actually getting the installation ISO file is more of an annoyance than it should be. The website links you to the download page. There you must read through the wiki document that explains how to create a working live USB.
Once you access the wiki page, you can access the download links that appear as a tab at the top of the page.
This seems a hoop too far. The primary direction should be instructions on burning the ISO file to a DVD. Creating a bootable USB as a live session is a separate and unnecessary process.
Installing It
I burned the ISO file to a DVD to check out the live session of Antergos. Normally, live session DVDs or bootable USBs load directly into the desktop. Once there, you find a desktop icon that starts the installation to a hard disk.
Antergos gives you that option before showing you the live session environment. You must click the Try It button or the Install It button.
So if you decide to actually install Antergos, you then have to reboot the computer to get to the installation option again. The live session desktop has no menu option or icon to initiate an installation.
Antergos offers only the GNOME desktop in the live session. If you decide to install Antergos, the installer offers six desktop environment options: GNOME 3, Cinnamon, KDE4, Xfce, Mate and Openbox. Chatter on the developer forums suggests that the Deepin (DDE) desktop is coming soon.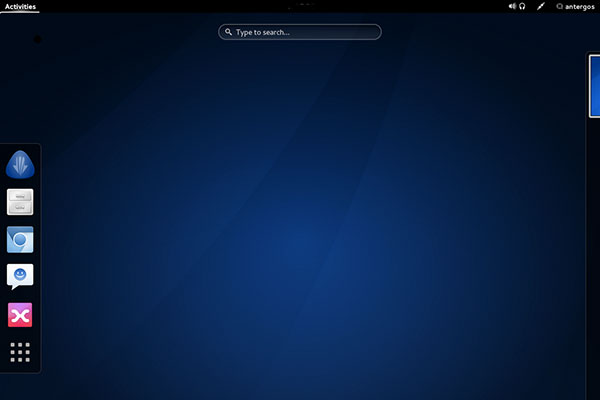 GNOME 3.16 is one of six desktop options in the latest Antergosrelease.
---
You have two download options. A Live Install Image includes a fully working GNOME 3.16 environment. The Minimal Install Image includes only what is required to run the installer and thus offers a much smaller initial download.
Look and Feel
I was less than impressed with the performance of Antergos in the live session. Numerous programs in the menu failed to load. Also, the wireless connection icon failed to appear on the panel bar. I had to click around to make it appear.
That situation remained with the full installation. It gets in the way when using laptops on a wireless connection. Usually, a networking icon is visible to indicate the connection status. Right-clicking on it opens the available WiFi options without requiring navigation through the system networking tools.
The visual appeal and usability differences of Antergos vary depending on your choice of desktop environment. The six options give any user enough choices based on personal preferences. Still, not being able to try out their performance before installation is a drawback.
One thing that mutes the user experience in any of the desktop options is the unimpressive flat icons and dingy gray borders. One way to deal with this is to run the Numix application, developed by the Numix Project and included with Antergos.
Bottom Line
Users who are already familiar with Arch but want a quicker installation method will appreciate what Antergos brings to the Linux table. Those less familiar with the Arch Linux methodologies are sure to be much less enthusiastic about using the OS.
One of the first hurdles in getting used to Antergos — or any other Arch-based distro — is how the software management tool works or doesn't.
The Arch software tool is called "the Pacman package manager." It relies heavily on the command line method. Antergos has installed by default the Pamac graphical front end along with support for the AUR (Arch User Repository) dependency. This helps considerably to make software management easier.
Want to Suggest a Review?
Is there a Linux software application or distro you'd like to suggest for review? Something you love or would like to get to know?
Please email your ideas to me, and I'll consider them for a future Linux Picks and Pans column.
And use the Talkback feature below to add your comments!