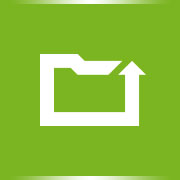 CrashPlan is an automated backup system that does the job, but it's not without its pitfalls.The software offers a cross-platform backup solution that's reliably easy to use once you configure the software. Installing it to your Linux system, however, is anything but user-friendly. More than a few Linux users will emerge looking for a less-finicky solution.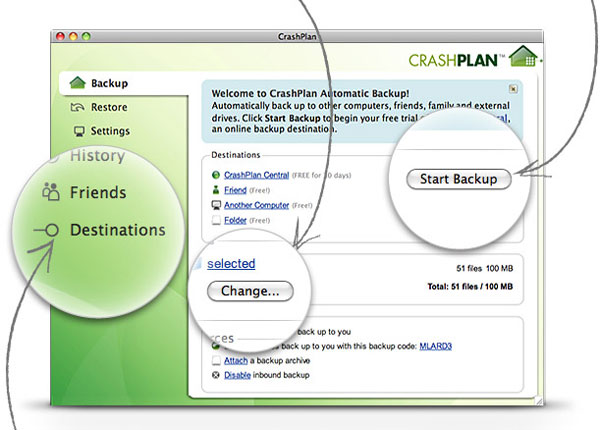 In addition, while the developer, Code 42, appears to adhere to the open source philosophy, you will face a big challenge if you try to locate the source code.
So, if you are an open source purist as a Linux user, using the no-cost local or free off-site storage plans could be worth sidestepping your views about such code purity. You can also meet more demanding backup needs with the company's paid Pro versions of the software.
Backup Basics
CrashPlan automates the backup process. It monitors the files and folders you designate for backing up to your chosen location. You can select a manual backup or an incremental or fully automated backup schedule.
You can download free versions of CrashPlan for Mac OS X, Windows, OpenSolaris and Solaris in addition to the Linux OS. CrashPlan has a wide cross-platform reach. It also is available for mobile devices running the iOS, Android and Windows Phone platforms.
For Linux users, however, CrashPlan is relatively distro-unaware. That means you have to install it manually through terminal commands and execute the provided installation scripts.
Not Hassle-Free
I found CrashPlan to be an exercise in futility when first installing and configuring it. It's possible some of the difficulties I encountered may not occur in other platform variations, but since my primary focus was reviewing the Linux version, I did not test those other options.
The free download for Standard CrashPlan version 3.5.3 is a tarball archive. Uncompressing the package creates a folder with several text files explaining the general process of installing the software.
This method frees the user from having to select a version matching a particular Linux distro, but it also makes the product less accessible to inexperienced Linux users, who might abhor the command line and the terminal window.
Difficult to Install
Usually, doing a manual installation in Linux is not a real challenge when the commands work as expected. The process is subject more to chance, however, with prescripted installer routines executed via CLI, as CrashPlan requires.
I had to modify the directions somewhat with each Linux distro, For example, the installation I did on a Linux Mint 16 box claimed various directories were not found. I got different error messages when I installed CrashPlan on a computer running the most recent release of Ubuntu.
Another stumble happened when issuing the run command through the terminal window. I did a workaround using a run script in a subdirectory within a CrashPlan folder in the USR directory.
Java-Unfriendly
Yet another potential snag is in CrashPlan for Linux's reliance on the Sun Java Runtime Environment to run.
The directions indicate that CrashPlan can work around the absence of the Sun Java Runtime Environment. CrashPlan can download a version of the Runtime Environment and install it alongside CrashPlan itself — this will not overwrite your system's installed Java, according to the directions.
That's apparently not so in every case, however. On one configuration, CrashPlan did not get the download right. In another configuration, other applications that needed the Sun Java Runtime Environment no longer worked until I reinstalled the Java and the application.
Nifty GUI
On the bright side, I liked CrashPlan's easy interface. All its working parts are nicely integrated into one window.
I like all the navigational tools packaged on the left. The rest of the application window displays the status of all of the files undergoing backup.
What I do not like is the display of ads under the navigational controls. This may be an accepted practice when I use a mobile app on my Android gear, but it is not a nice gesture within a working open source Linux desktop or laptop computer. I assume that I could make those ads go away once I purchased one of the paid versions.
Useful Options
CrashPlan is very easy to use for file backups and recovery. The program compiles a list of default files to backup. You can modify the list to suit your needs.
You have options to back up to a local storage location or cloud source. You can also adjust settings to control when the backups take place.
Code 42 provides several free and paid plans for receiving your backups. The bandwidth available and thus the speed of your uploads are determined by the free or paid plans you select.
The process of restoring files is just as simple to execute. You check the files you want to restore — do not forget to check the version of the uploaded file or files you want to restore. Also indicate the restoration destination and whether the replaced files should replace the ones already on your drive.
Bottom Line
CrashPlan can be a good, all-around backup and recovery system. One of its strongest features is its reach across numerous platforms, allowing it to work on different computer platforms within a home, SMB or enterprise operation.
How satisfied you are with the performance may be impacted greatly by the plan you select. This will dictate how often you can update as well as how many hours or days the process takes.
Unlike open source software without large-company support, Code 42 lets you call on the phone for tech support. You can create a ticket and wait for a return phone call.
Want to Suggest a Linux Application for Review?
Is there a Linux software application you'd like to suggest for review? Something you love or would like to get to know?
Please send your ideas to me at [email protected], and I'll consider them for a future Linux Picks and Pans column.
And use the Talkback feature below to add your comments!