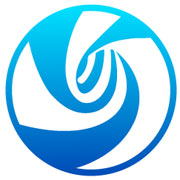 Deepin Linux is something totally new. It is an Ubuntu-based distribution built around its own desktop environment called "DDE" or "Deepin Desktop Environment."The Deepin desktop design is snazzy yet simple to use. It is one of the first Linux distros to take advantage of HTML 5 technology.
Add its home-grown applications such as the Deepin Software Center, Deepin Music Player and Deepin Media Player, and you get an operating system that is tailored to the average user.
The Deepin Linux development team is based in China. The distro so far is available only in English and traditional or simplified Chinese. It is a very young distro that debuted a few years ago and cycled through just one or two full releases per year as it crawled through its alpha and beta stages.
Deepin 2014 Beta is the latest version, released earlier this month to replace a version released last fall. This current release, based on screen shots displayed on the website for the previous version, substitutes the more traditional bottom panel bar with a docking bar that resembles the Mac OS X look.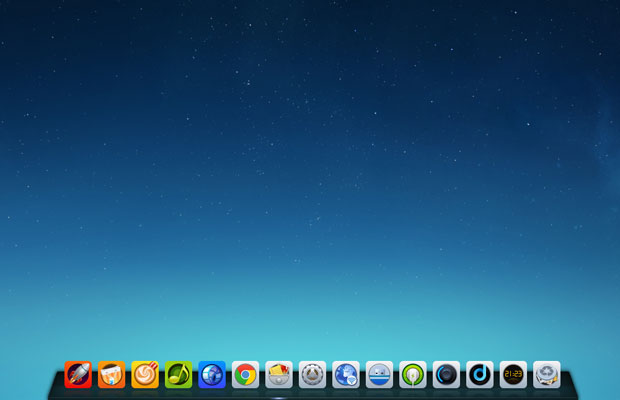 The Deepin Linux home screen is free of any icons or clutter.
Once you get beyond this plain desktop appearance, a more evolved desktop display appears that sports the style of a simplified KDE desktop design.
Refreshing Change
The Deepin Desktop Environment looks elegant. It is simple to use but lacks much of the functionality and configurability that are available in desktop designs such as Cinnamon and Xfce.
The DDE desktop is clearly a work in progress, but if the developers are able to localize the distro into more languages, Deepin Linux might gather a following.
Its approach is a reminder that despite all the desktop options Linux offers to users, there is always room for more innovation. Deepin lets users circumvent some of the stumbling blocks typically encountered when learning about the Linux OS.
With just one desktop, Deepin works out of the box with nothing to adjust or configure. Power users may not like the simplicity, however. DDE lacks much in the way of special effects, but the desktop design in inviting nonetheless.
Quiet Growth
Deepin has attracted millions of users from more than 40 countries, according to some distro-tracking websites. That might be an exaggeration, given the limited language options it has. At one point, Deepin was ranked first on DistroWatch among Chinese distributions.
It comes with very little overhead. The ISO file download is fast and straightforward.
You can install it to a DVD or 2-GB USB stick or to a hard drive.
Deepin runs on very basic hardware. Minimum requirements include an Intel Pentium IV 2-GHz processor or better and 1 GB of memory (RAM). However, Deepin runs much better with 2 GB of RAM.
Look and Feel
Deepin's home screen is starkly simple. A starfield-speckled light blue background with a docking bar at the bottom could not be much more user friendly. Go to the settings array to select from a collection of eight more colorful background images.
Push the mouse pointer into any corner to expose the settings panel. It slides out from the right edge of the screen. From there you can designate actions that occur when you point to each corner. A column of icons opens the related system tools options to launch. This settings panel greatly resembles the method used in the latestFirefox Web browser.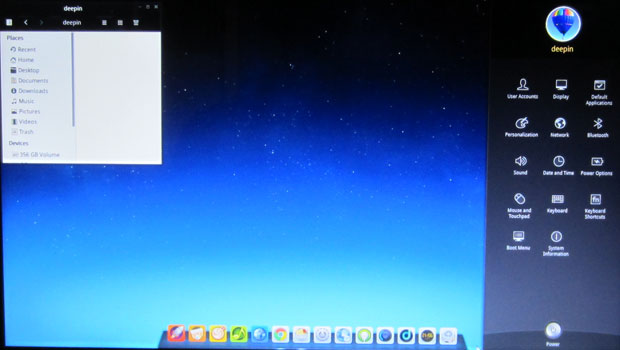 All of the settings in Deepin Linux are bundled into a slide out panel.
The docking bar at the bottom of the screen shows 14 icons. Clicking an icon launches an application. This is a cute arrangement, but I could not find any settings to add or remove programs from this launcher. When you open a program, its icon joins the docking bar and is displayed with a light indicator under it.
The first icon on the left is the main default launcher. Click it to display a row of application icons across the top of the screen. These default apps are the Software Center, Deepin Game Center, Deepin Music Player, Google Chrome Web browser, Deepin File Manager and gEdit text editor.
A menu icon near the upper left corner of the screen opens an icon-based list of application categories and the installed apps for each category. This full-screen display resembles the heads-up display or HUD that Ubuntu uses. Click anywhere on the screen to return to the home screen.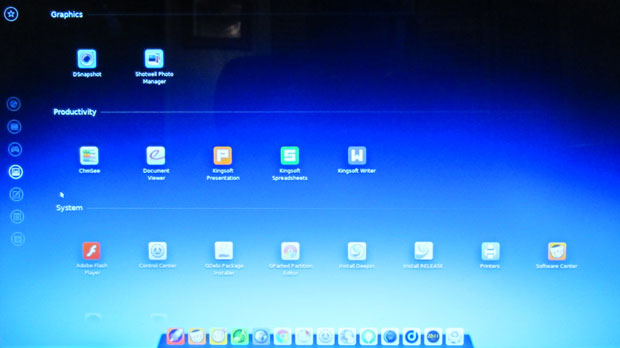 Deepin Linux uses a full screen Heads Up Display (HUD)instead of a traditional menu listing of installed applications.
Software Services
One thing in common among the Deepin-designed apps is the simple user interface. This common design helps to reinforce the ease-of-use philosophy built into the Deepin OS.
The Software Center is seeded fairly well with many of the commonly used Linux packages. The Synaptic package manager is not preinstalled. You can add it from the software Center to get a broader range of available applications.
Oddly, Google Chrome is the only Web browser installed. Pidgeon Messenger and Thunderbird Mail are included. Similarly, the only office suite included in the default packages is the Hong Kong-based Kingsoft Office. This is a cross-platform product whose Linux version is an Alpha 12 release.
Another unexpected surprise is the reliance on a software infrastructure with an app store mentality for several software services. For instance, the music and game centers launched from Deepin connect to stores from which you can download what appear to be paid and free titles. It is hard to be sure, as much of the labeling on the product blurbs is written only in Chinese.
Some Pitfalls
I like the overall design and performance of Deepin Linux. New users without a long history in other Linux distros should take to it quickly and be very happy with the desktop environment. I experienced some issues with it, though, the longer I used it.
I really dislike the lack of true functionality accessible from the docking bar at the bottom of the screen. Although there are 14 icons, one-third of them are nothing more than shortcuts to jump to a specific setting control on the slide-out settings panel. Not being able to add or remove the hard-wired configuration eliminates the ability to use the dock as a favorites launching tool.
One of my biggest criticisms is how the interface hides easy access to virtual workspaces. There is no workplace switcher applet. You have to right-click on the top border of an open application window to select the menu option to move the window to another workspace. Four are hard-wired.
Without a switcher or keyboard bindings, you can move to apps running in another workspace only by clicking the highlighted icon in the dock at the bottom of the screen. For anyone who groups related work tasks and their applications into different workspaces, Deepin Linux makes efficient use of this Linux feature next to impossible.
A big disappointment is the lack of a useful stock screenshot app in Deepin. The Print Screen key did not function at all. The stock app, DSnapshot, only let me capture the home screen. It did not allow any clicking to bring other screens or windows into view.
Bottom Line
Deepin Linux has some notable potential to become a popular Linux distro — but not because of any innovation in its software packaging or improved functionality over other distros. Its sole claim to fame is being able to leverage a new type of desktop environment to separate it from the crowded field of Linux desktops.
The Deepin Linux community must grow this early beta distro into something that will not turn off power users. Part of the necessary growth process will be to quickly expand its language localization. Too many potential users will not seriously consider an English and Chinese-only community.
Want to Suggest a Linux Application for Review?
Is there a Linux software application you'd like to suggest for review? Something you love or would like to get to know?
Please email your ideas to me, and I'll consider them for a future Linux Picks and Pans column.
And use the Talkback feature below to add your comments!