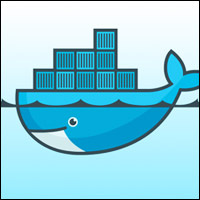 Docker and Canonical on Wednesday announced a commercial agreement to integrate support for Docker Engine.
The partnership gives Canonical customers a single path for support of the Ubuntu operating system and Commercially Supported (CS) Docker Engine in enterprise Docker operations. It provides a streamlined operations and support experience for joint customers by splitting the service obligations in four ways.
First, Docker will publish and update stable snap installation packages on Ubuntu, which will enable direct access to the Docker build for all Ubuntu users. Second, Canonical will provide Level 1 and Level 2 technical support for CS Docker Engine. Three, Docker will provide Level 3 support. Four, Canonical will ensure global availability of secure Ubuntu images on Docker Hub.
"Through our partnership, we provide users with more choice by bringing the agility, portability and security benefits of the Docker CS engine to the larger Ubuntu community," said Nick Stinemates, vice president for business development and technical alliances at Docker.
Additionally, Ubuntu customers will gain the advantage of getting official Docker support that is not available from most Linux distributions.
The agreement makes it easier for organizations to create new efficiencies across the entire software supply chain, Stinemates said.
"This is very unique. We are the first and only Linux distribution that is authorized to sell Docker," noted Dustin Kirkland, Ubuntu product and strategy at Canonical.
"It allows us to give our customers very tight service level agreements around their entire operating system and container technology," he told LinuxInsider.
Smart Move
CS Docker Engines are available for other Linux distros, including CentOS 7.1/7.2, RHEL 7.0/7.1/7.2, and Suse Linux Enterprise 12.
However, there is no reference to support services for those distributions, said Charles King, principal analyst at Pund-IT.
"From a practical standpoint, the agreement is pretty straightforward," he told LinuxInsider.
"The deal is important strategically because of the wide popularity of Ubuntu among developers working on container projects," King explained. "Given the common popularity and use of the companies' products among core mutual customers, the deal makes great sense for both."
Still Allows Options
Ubuntu customers can continue to use the open source product that Docker offers. The CS Docker Engine is a new enterprise-ready commercial version of Docker that customers can buy.
The support partnership between Docker and Canonical enables Canonical to sell the CS Docker Engine in Ubuntu. It is a joint optional commercial product.
The key difference between the existing support structures maintained separately by Docker and Canonical is how the support is managed. While the open source Docker build has long been available to Ubuntu, Canonical now has the ability to sell customer support for the commercial Docker Engine, noted Canonical's Kirkland.
"That is a slightly different build of the Docker Engine that Docker Inc provides. It has the enterprise scale-out features. That is the new commercial offering," he said.
Aligning Technologies
The CS Docker Engine is a software subscription to Docker's flagship product. It is backed by business day and business critical support. Ubuntu is widely used as a DevOps platform in container-centric environments. The combination of Ubuntu and Docker is popular for scale-out container operations.
CS Docker Engine includes orchestration capabilities that enable an operator to define a declarative state for the distributed applications running across a cluster of nodes. It is based on a decentralized model that allows each engine to be a uniform building block in a self-organizing, self-healing distributed system.
A key factor in the partnership is that Canonical has an agreement with Docker to provide and maintain the open source version of Docker in Ubuntu as well. As part of this arrangement, Docker is providing the open source version of Docker to Ubuntu as a Snap package, Kirkland said.
"This gives end users a cryptographical level of confidence in the product's integrity. Docker and only Docker Inc. will sign the Snap package," he emphasized.
Support Cost
The CS Docker software gets technical support through a subscription model. So far, there is just a one-tier cost at a flat rate of US$2,000 per node. The agreement defines a node as any physical or virtual system that runs the Docker daemon.
No restrictions exist on the size of the node. It is not based on measuring cores or memory, said Kirkland.
The support service is available immediately.